1060 C9 4 Handles 1060nm Diode Laser Slimming Weight Loss Machine
Product Details
Specification
Before & After
1060 C9 Slimming Weight Loss Body Sculpting Fat Reduction Skin Tightening Machine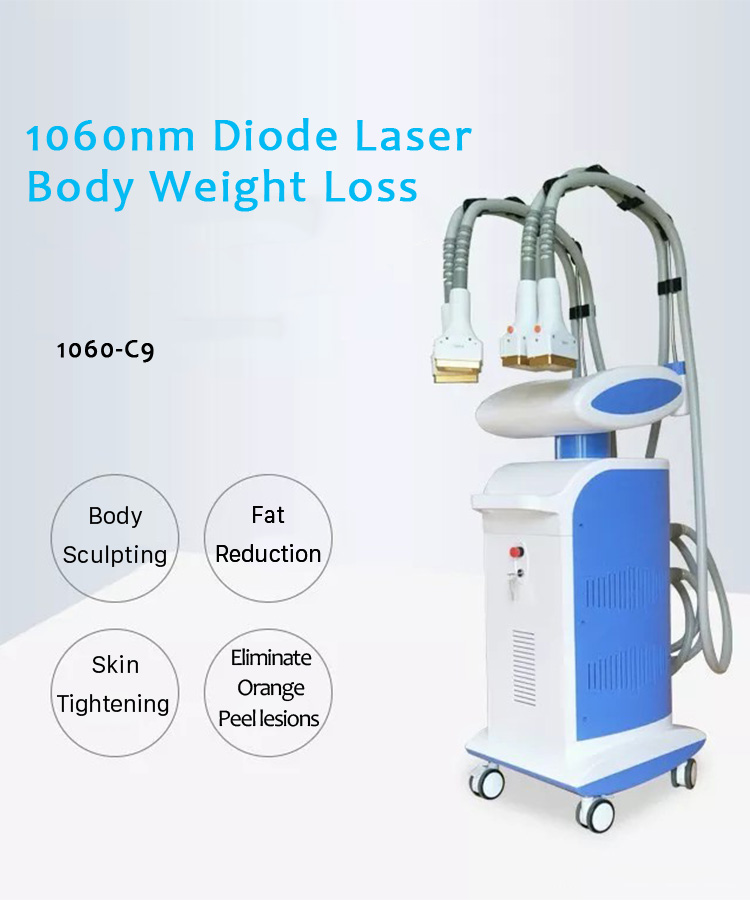 Treatment Theory
1060nm diode laser damage fat cells by heating the tissue directly.Molecular motion will be caused by the energy of laser radiation.The temperature will rise up to 42-47℃ which is under controlled.The cell of the target adipocyte will lose its structural integrity under this temperature.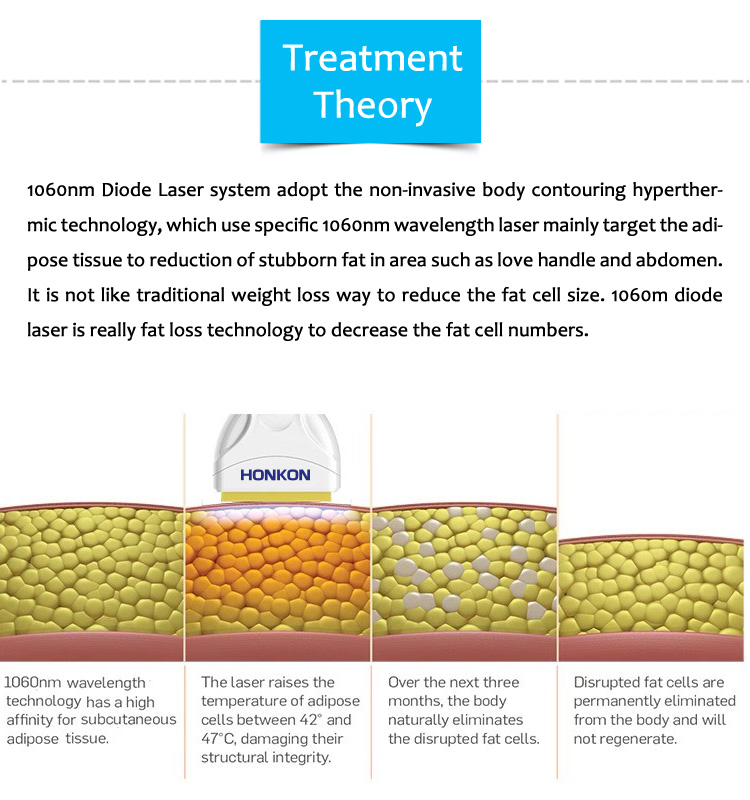 Application
1060-c9 is a versatile, hands-free, non-suction device featuring a flexible applicator system with a 1060nm diode laser that can treat multiple areas simultaneously. As well as the flanks and abdomen, the device is also being used to target fat on the upper arms, thighs and knees. The treatment does not require anaesthesia and requires no downtime.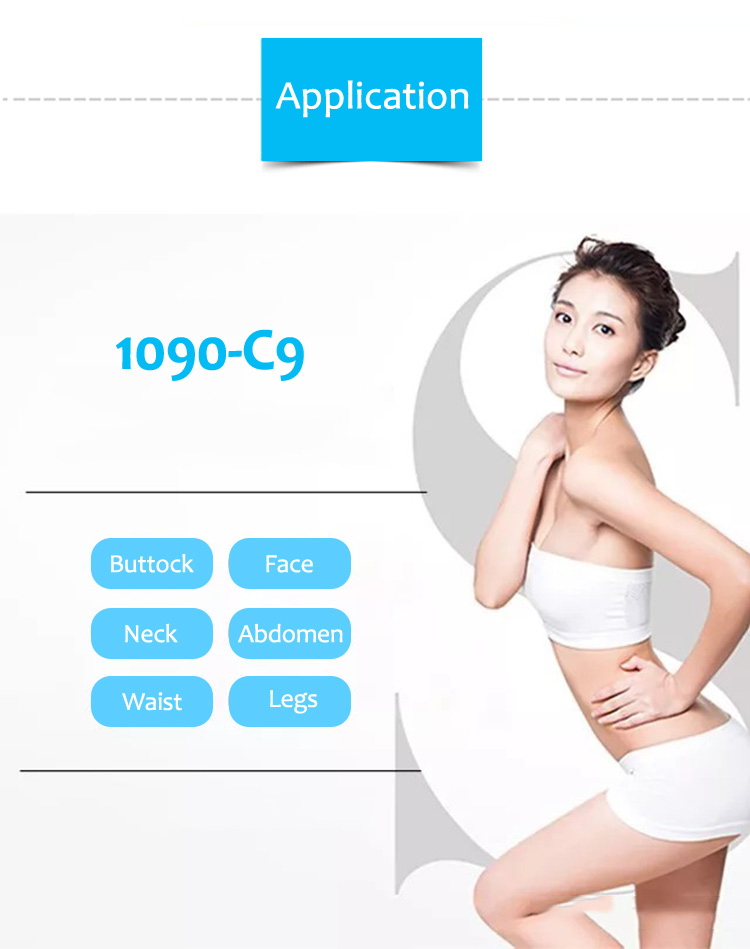 Features & Advantages
Controlled hyperthermic fat reduction
1. Elevates adipose tissue temperature between 42°C and 47°C.
2. No damage to dermal tissue.
3. Contact CoolingTM for patient comfort.
Defined success: Up to 24% fat reduction
1. Clinically proven in multisite trials in over 100 patients.
2.Over 90% patient satisfaction rate2.
3.Comfortable and well-tolerated treatment3.
4.Can be used on all skin types.
---