M90E-300 IPL/ E-light Permanent Hair Removal Machine
Product Details
Specification
Before & After
M90E-300 IPL/ E-light Permanent Hair Removal Machine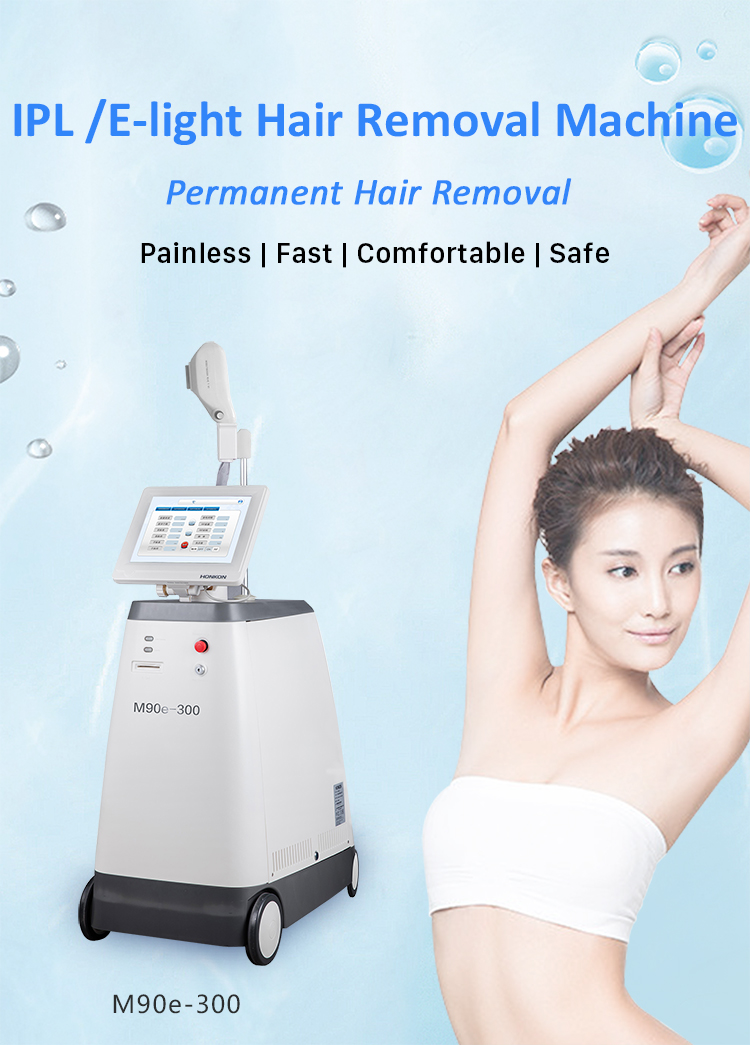 Treatment Theory
HONKON E-light is a high-intelligent and non-ablative technology that simultaneously harnesses the power of radio frequency(RF) and optical energy(IPL). Ultra optical energy causes the skin to initiate a natural healing process that rebuilds new collagen and removes broken capillaries and pigment lesions. The radio frequency excites water molecules from which the resultant heat decreases the pore size, tightens the skin, and provides superior wrinkle reduction and smoother skin texture-usually immediately.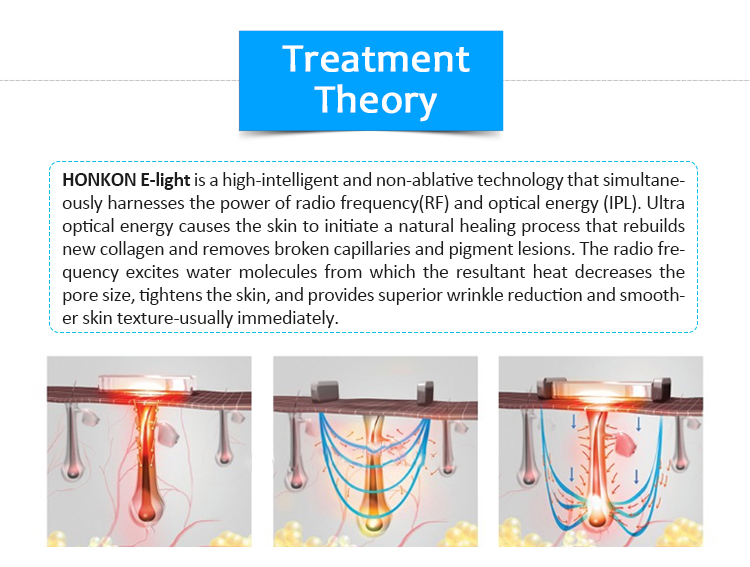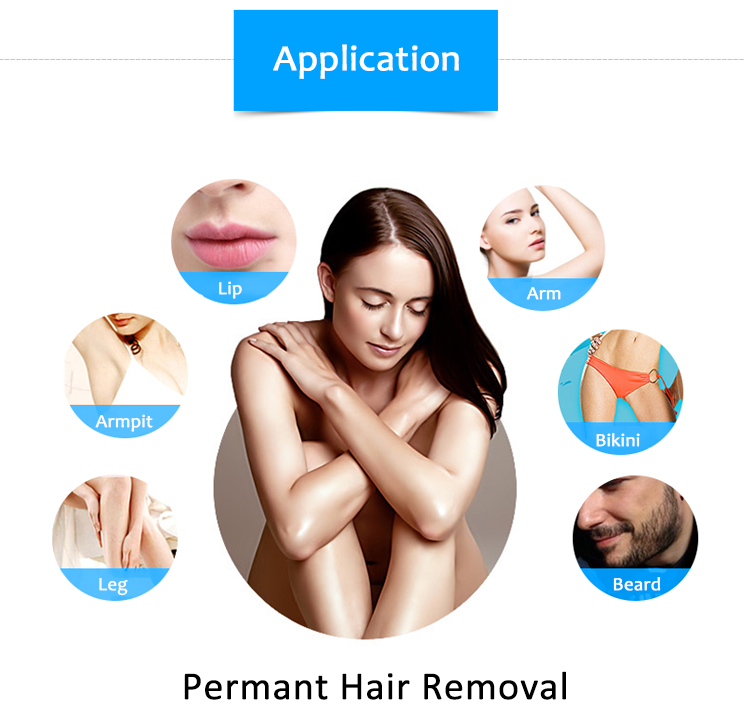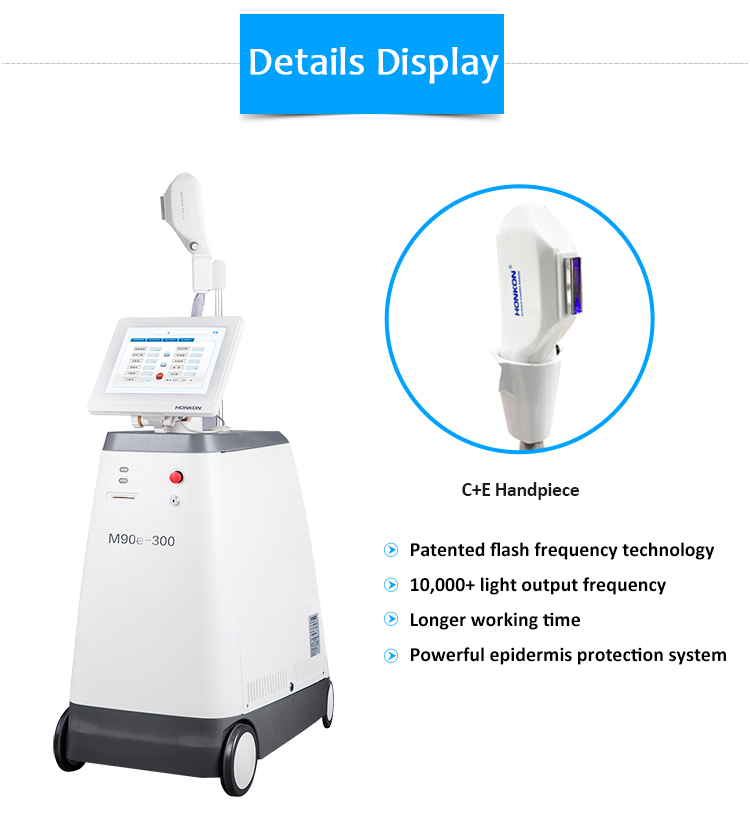 Advantages
1. Professional treatment handle ensures better result.
2.Powerful epidermis protection system.
3. With sapphire output energy, ensuring high energy density output.
4. C+E treatment handle ensures over 30000 shots times.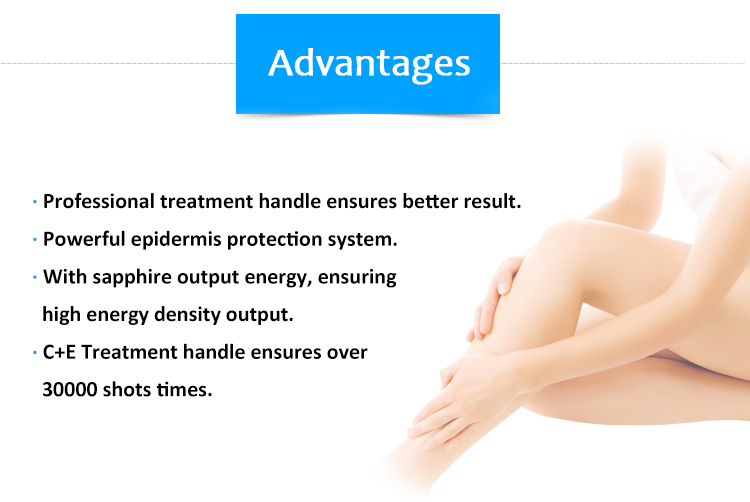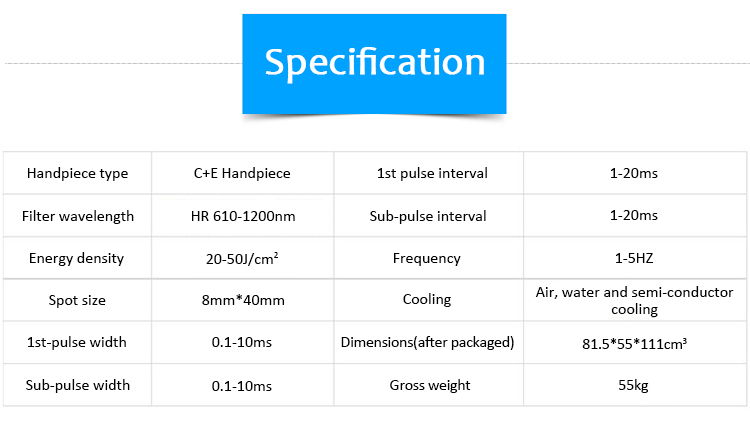 Video
---
| | |
| --- | --- |
| Handpiece type | C+E Handpiece |
| Filter wavelength | HR 610-1200nm |
| Energy density | 20-50J/c㎡ |
| Spot size | 8mm*40mm |
| 1st-pulse width | 0.1-10ms |
| Sub-pulse width | 0.1-10ms |
| 1st pulse interval | 1-20ms |
| Sub-pulse interval | 1-20ms |
| Frequency | 1-5hz |
| Cooling system | Air + water + semi-conductor cooling |
| Package dimension | 81.5*55*111cm³ |
| Gross weight | 55kg |