SD-BN01 LED THERAPY BREAST CARE
Product Details
Specification
Before & After
SD-BN01 LED THERAPY BREAST CARE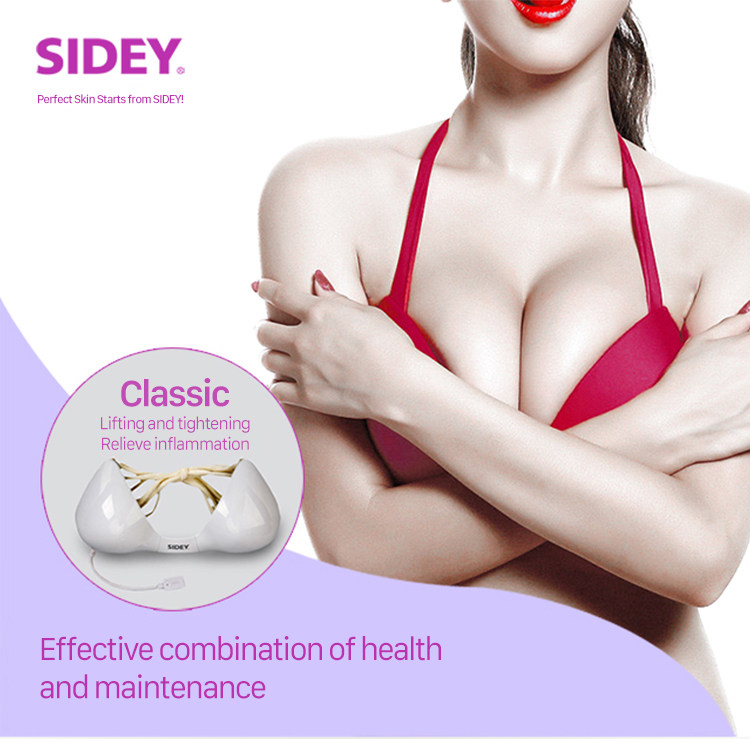 Dr.Bra Principle
LED Microlight Physiotherapy follows the Photodynamic principle. Through the special LED Biological activity light,.Activate the virginal skin, LED therapeutic system works by shooting a high density red light, blue light, and near-infrared light. Adopts the model of continuous or pulse output.
The effect of improved cell activity, to eliminate harmful bacteria, promote blood circulation. So as to achieve virginal anti-ageing, whitening effect, chest etc.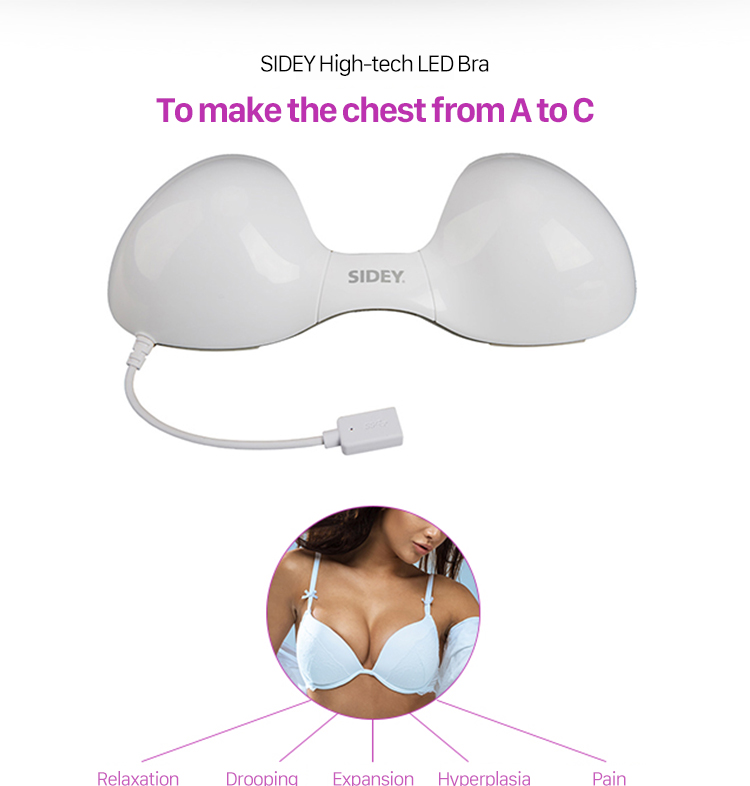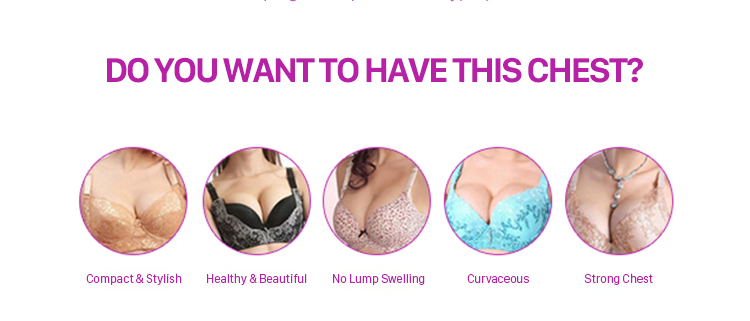 Function
Activate Collagen
Accelerate new collagen regeneration, virginal skin will become more tender
Improve skin tone
Improve blood circulation,let virginal skin become ruddy
Desalt pigmentation
Resolve the pigment, promote blood circulation, control virginal pigmentation generation
Skin tightening
Promotes skin collagen regrowth, makes skin firm and elastic, relieves sagging breasts
Wavelength and Function
460nm blue light:Rapidly suppress inflammation, repair damaged skin acne,shrinkage of enlarged pores.
630nm red light: Has the characteristics of high purity,uniform energy,skin care,health care effect is remarkable,is called Biological activity light.
830nm near-infrared light: Promotes the growth of collagen,improved cell activity,relieve facial nerve weakness and fatigue.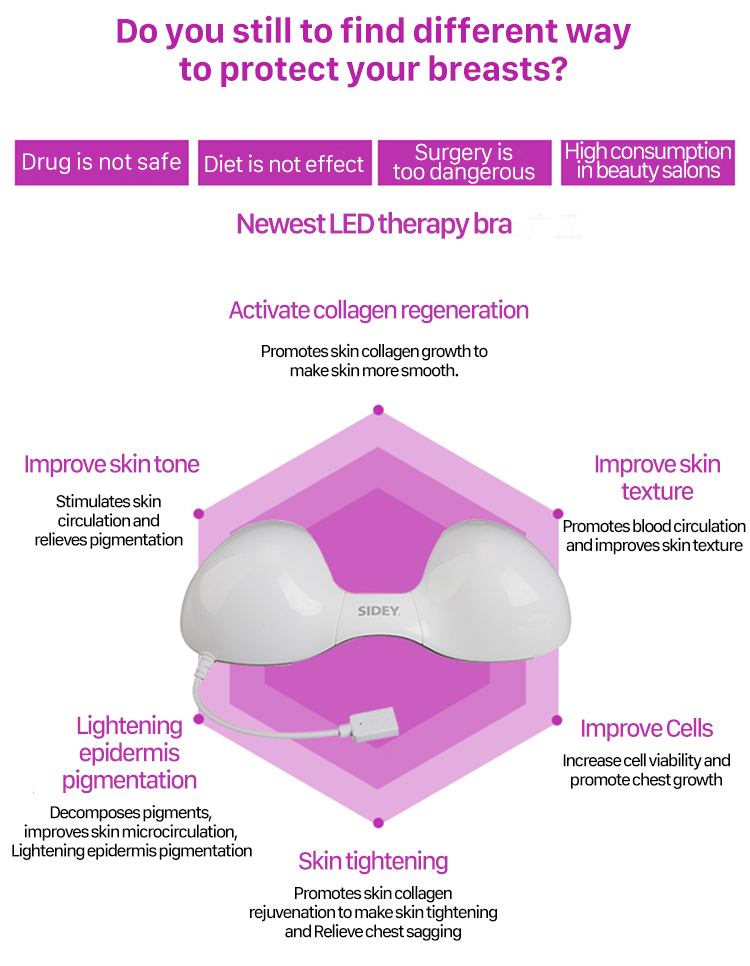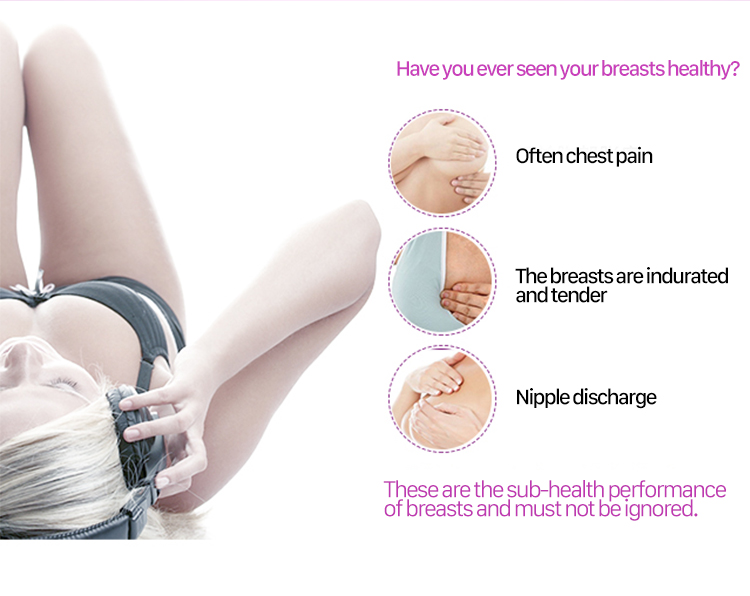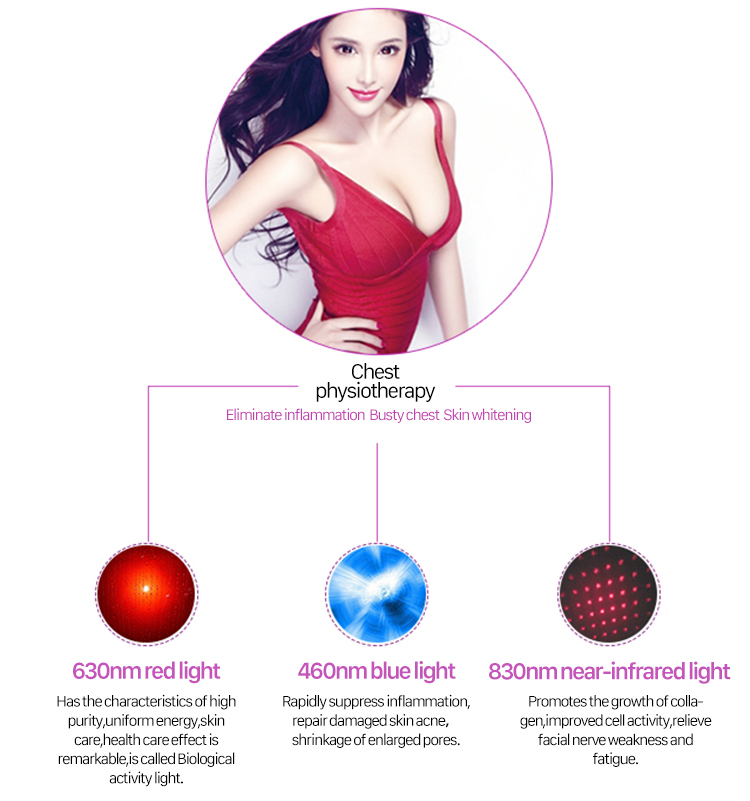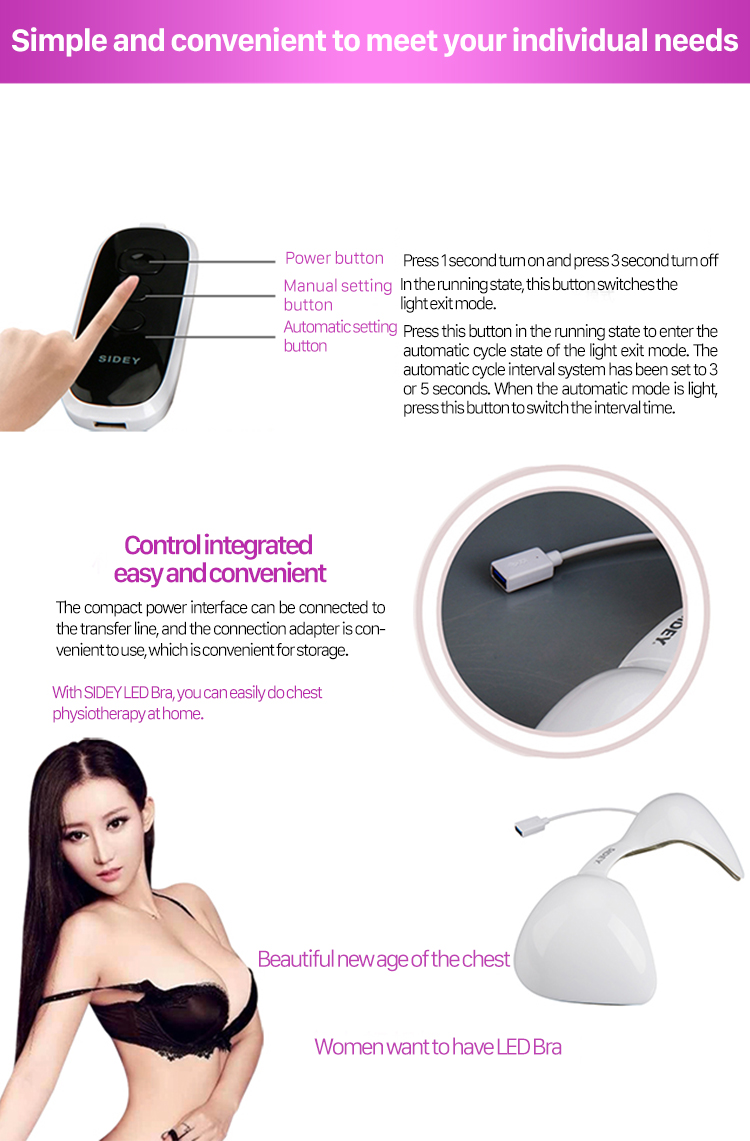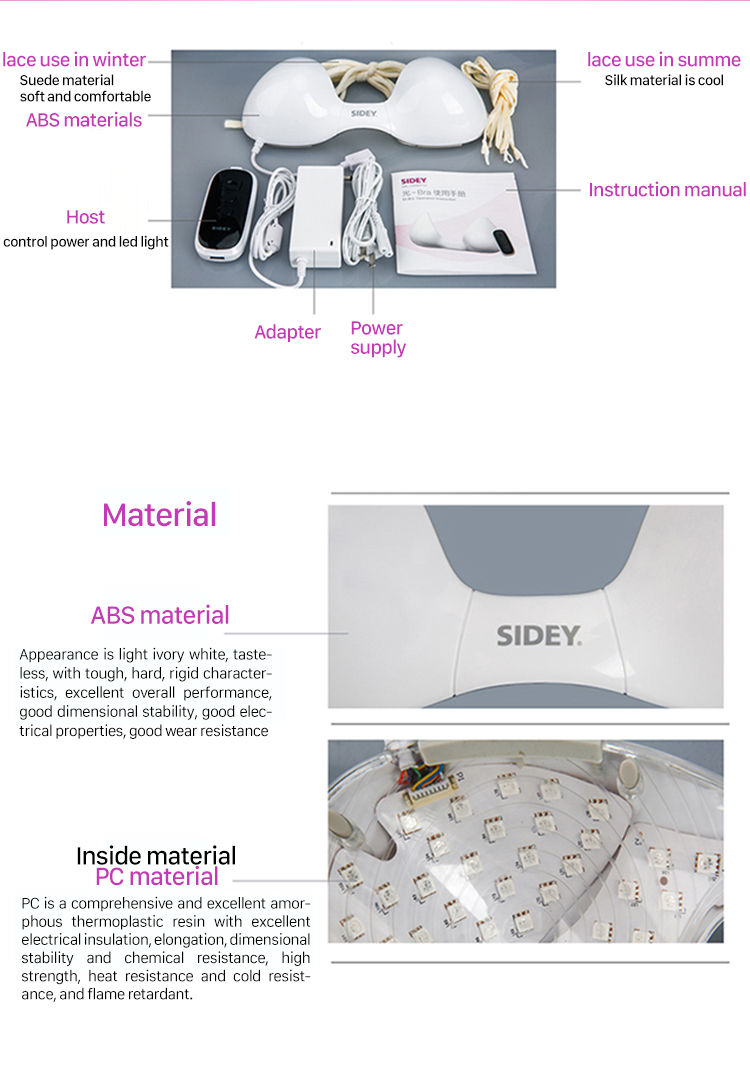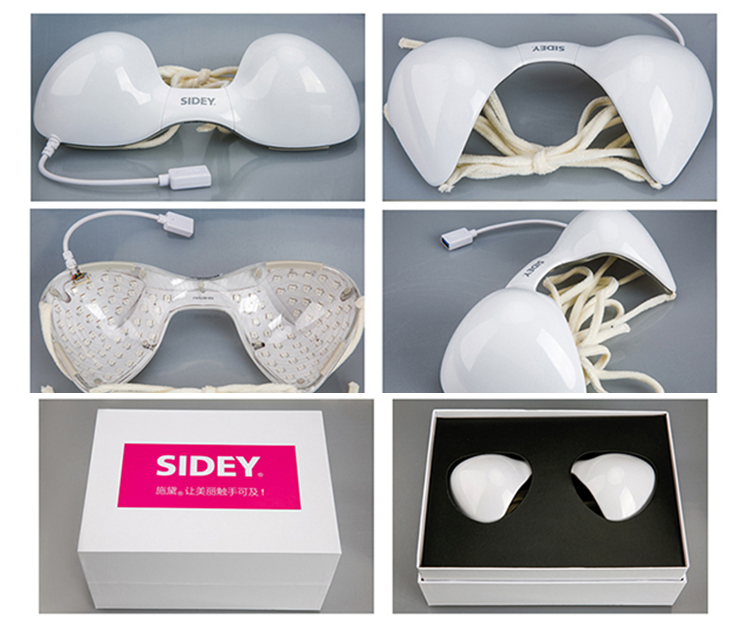 ---
Model name:SD-BN01
| | |
| --- | --- |
| Name | Dr.Bra |
| Model | SD-BN01 |
| Specification of package | 300×220×150(mm) |
| Gross Weight | 1.86kg |
| Input Voltage | AC 110~240V 1.0A 50/60Hz |
| Working Voltage | DC 24V      |
| LED Quantity | Red light 108: pcs, blue light: 108 pcs,NIR: 108 pcs |
| LED Wavelengths | 630nm(Red light), 460nm(Blue light),830(NIR) |