SD-BN02 LED Therapy Breast Care
Product Details
Specification
Before & After
SD-BN02 LED Therapy Breast Care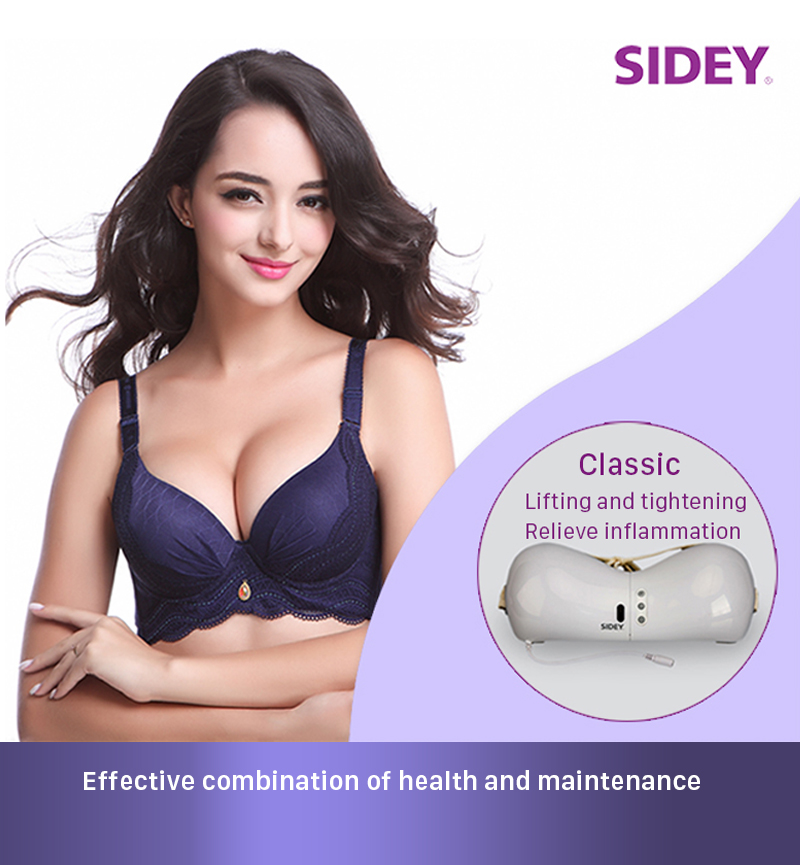 Dr.Bra Principle
Through the special LED bioactive light irradiation, it activates the vitality of skin cells, penetrates deep into the skin and renews the basal layer of the skin. The high-density red, blue and near-infrared light emitted by the light Bra physiotherapy system uses continuous or pulsed output to improve cell activity, eliminate harmful bacteria and promote blood circulation, thereby achieving whitening and skin rejuvenation, firming skin and breast enhancement. The effect of the breast.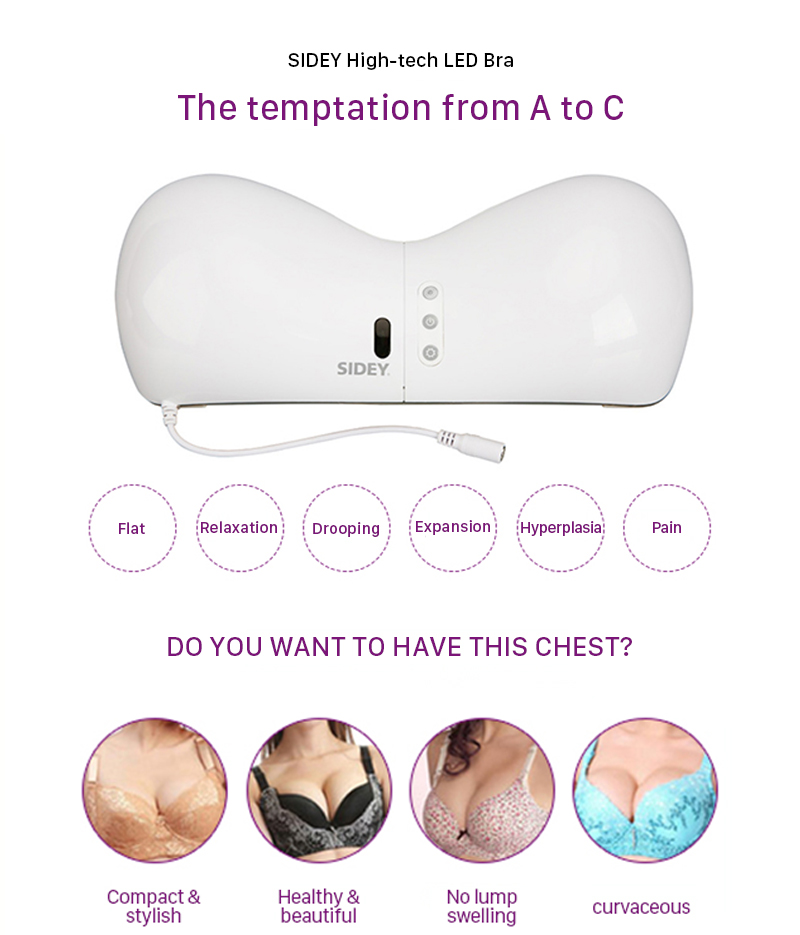 Corresponding wavelength usage function
Three kinds of light make your breast problems easy to solve, prompting redevelopment and dredging proliferative agglomeration.
Chest physiotherapy
Eliminate inflammation
Busty chest
Skin whitening
630nm red light: Has the characteristics of high purity,uniform energy,skin care,health care effect is remarkable,is called Biological activity light.
460nm blue light:Rapidly suppress inflammation, repair damaged skin acne,shrinkage of enlarged pores.
830nm near-infrared light: Promotes the growth of collagen,improved cell activity,relieve facial nerve weakness and fatigue.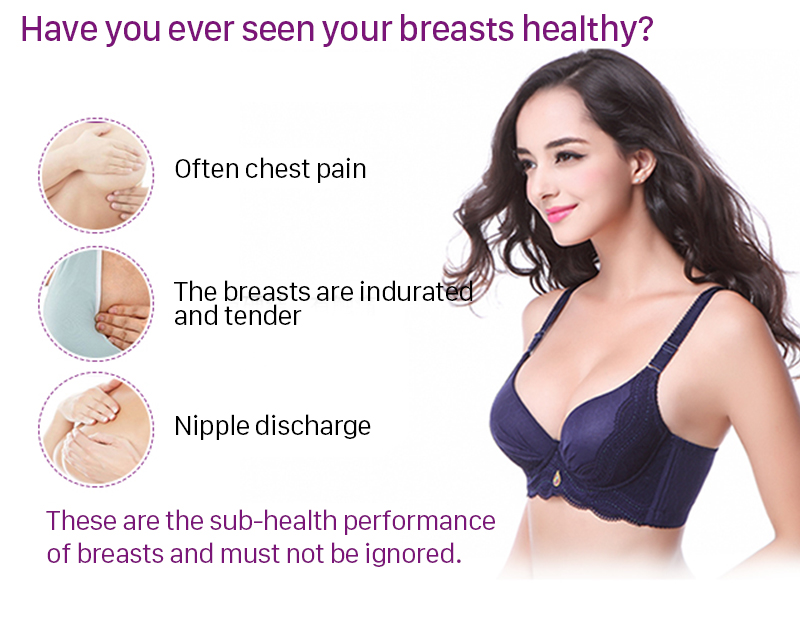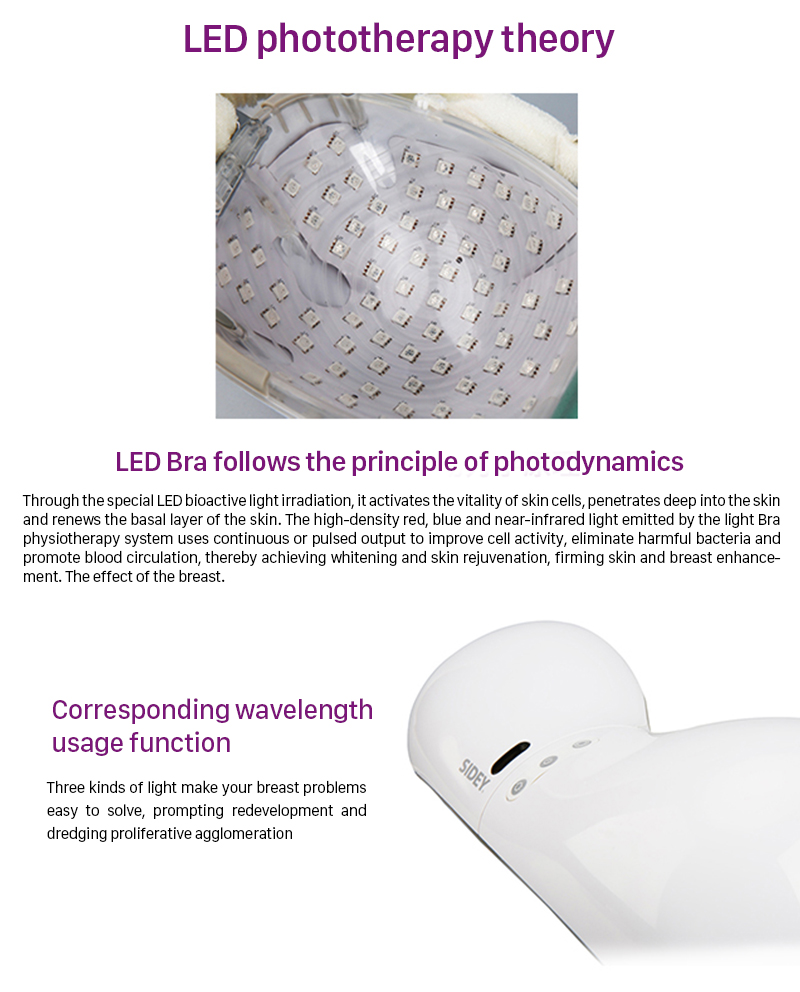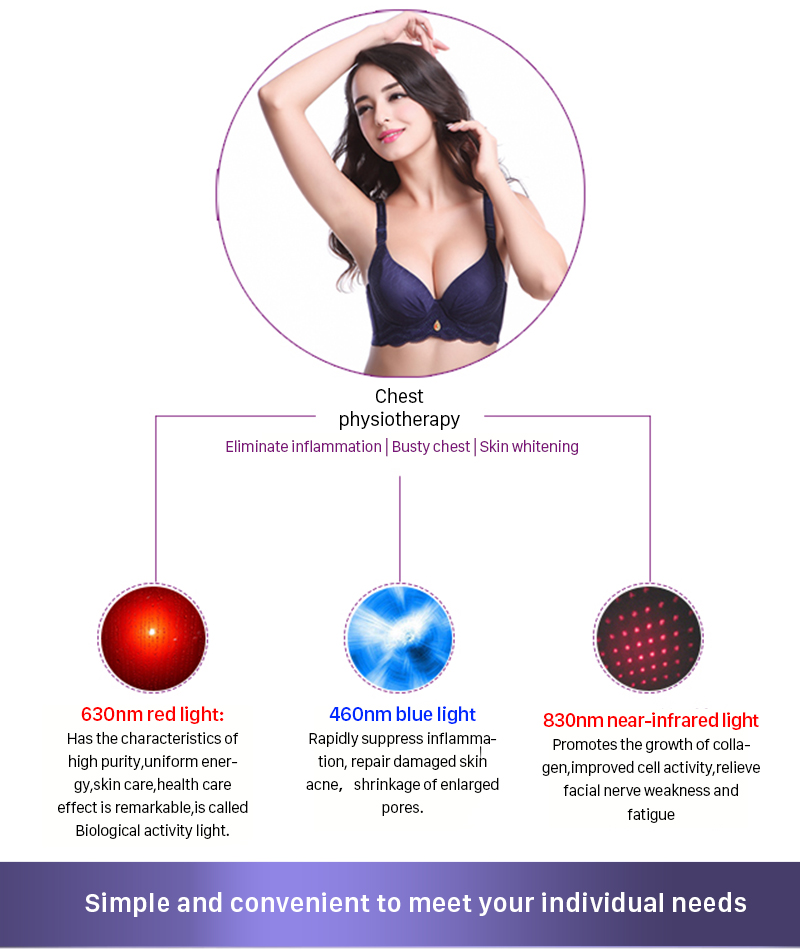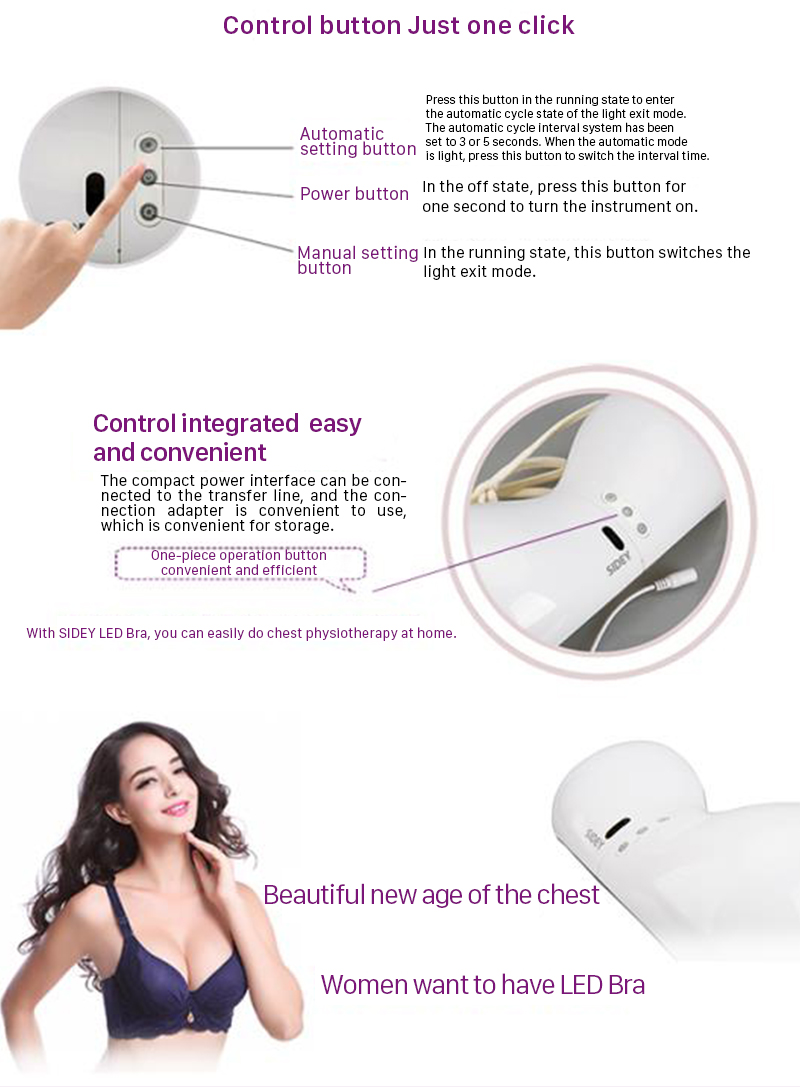 ---
Model name:SD-BN02
| | |
| --- | --- |
| Name | Dr.Bra |
| Model | SD-BN02 |
| Specification of package | 380×260×190(mm) |
| Gross Weight | 1.5kg |
| Input Voltage | AC 110~240V 1.0A 50/60Hz |
| Working Voltage | DC 24V      |
| LED Quantity | Red light 180: pcs, blue light: 180 pcs,NIR: 180 pcs |
| LED Wavelengths | 630nm(Red light), 460nm(Blue light),830(NIR) |