SRS-1 13.56Mhz Epidermal Cooling Monopolar RF Skin Lifting and Tightening Beauty Machine
Product Details
Specification
Before & After
SRS-1 13.56Mhz Epidermal Cooling Monopolar RF Skin Lifting and Tightening Beauty Machine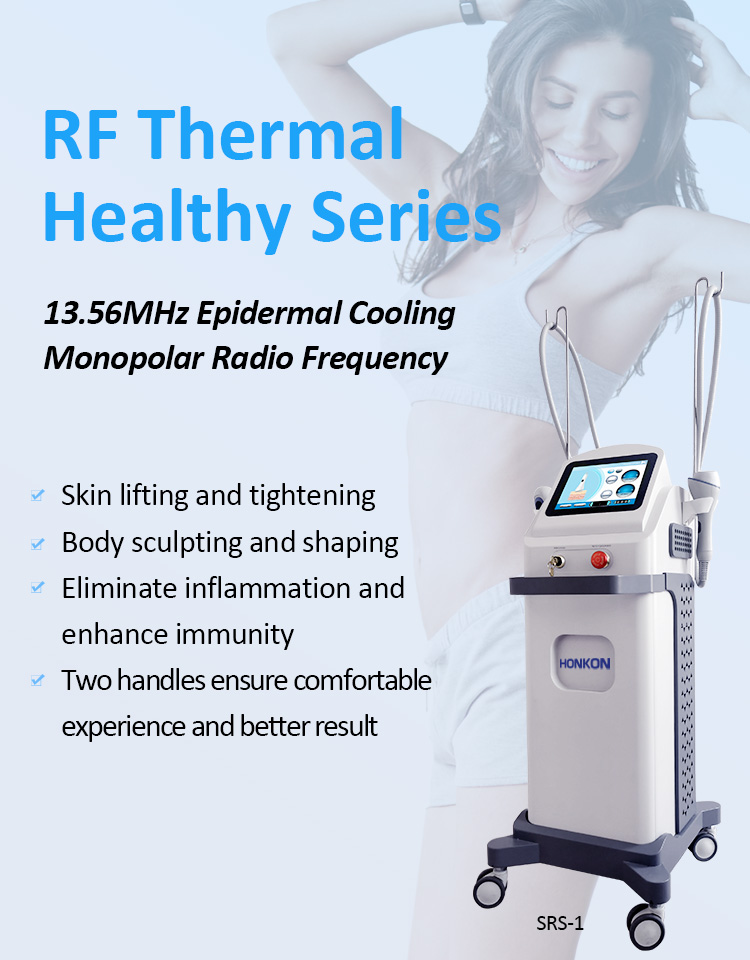 Treatment Theory
Adopting 13.56Mhz epidermal cooling monopolar radio frequency technology and vacuum negative pressure technology. RF heat is concentrated in the superficial laye. Energy focusing range is superficial muscle tissue, superficial fascia, dermis, deep fascia, and subcutaneous tissue. With much thermal effects, It can easily achieve precise effect of fat reduction and body shaping, which accompanied by dredge meridian and physical therapy.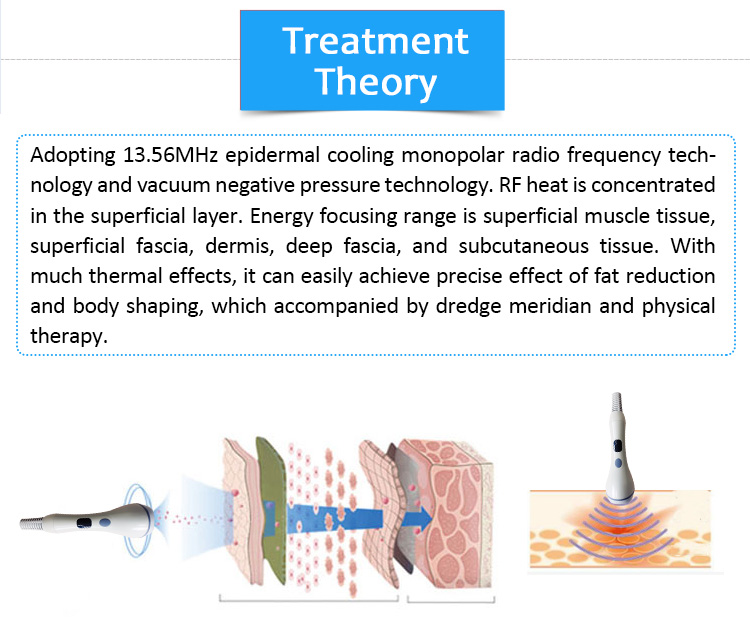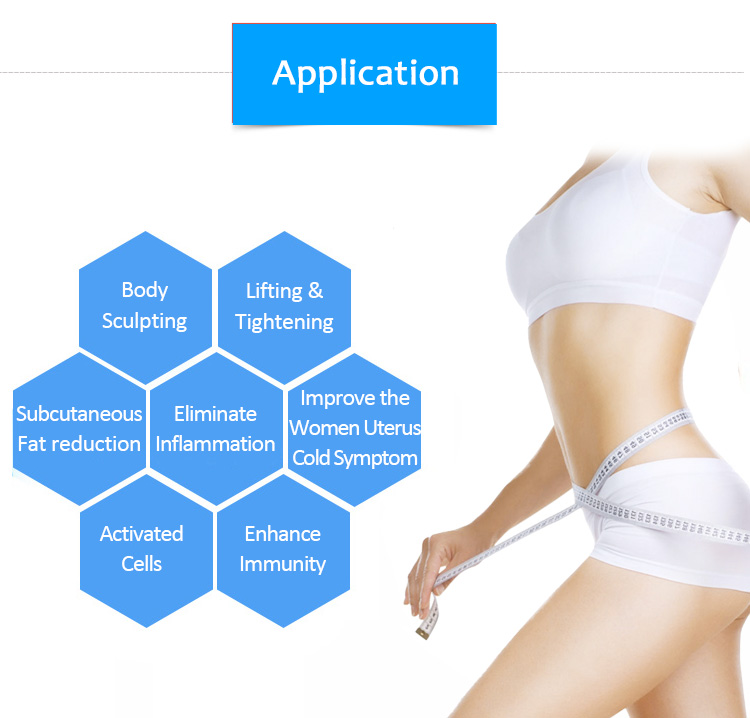 Application
Skin lifting and tightening
Body sculpting and shaping
Subcutaneous fat reduction
Eliminate inflammation
Improve the women uterus cold symptom
Activated cells
Enhance immunity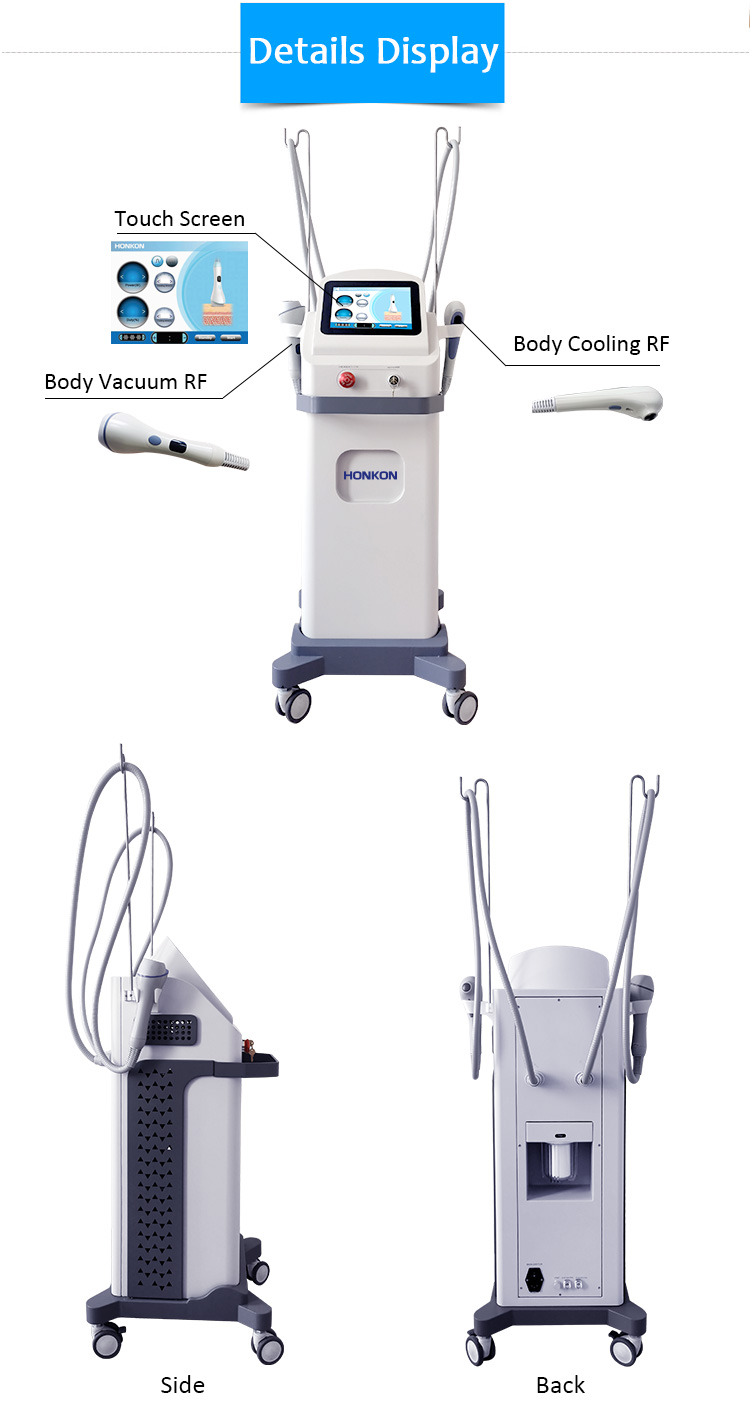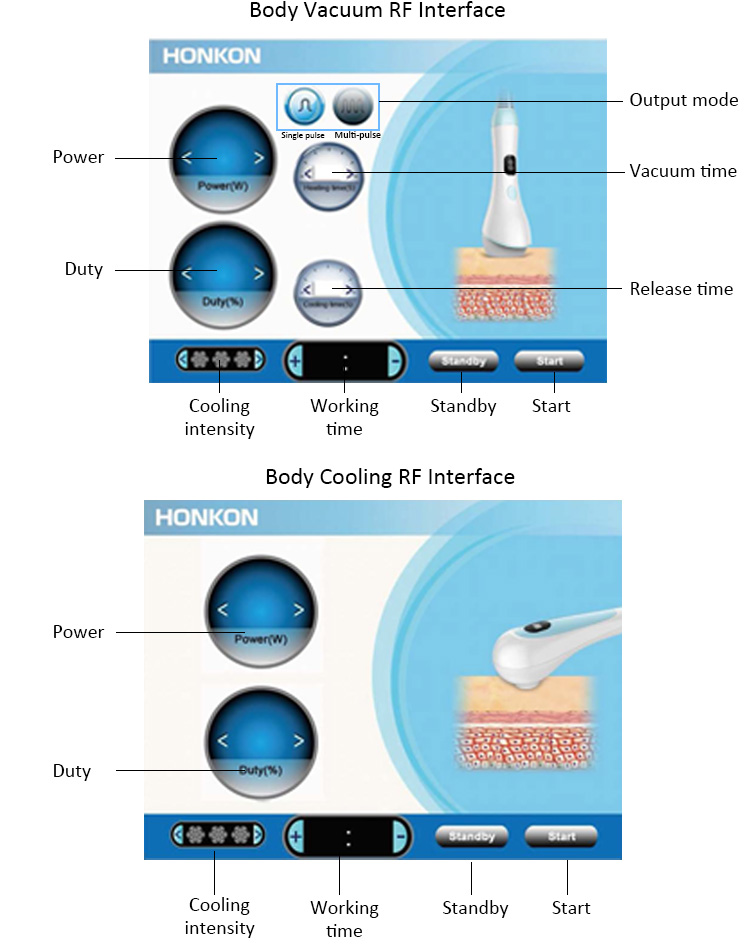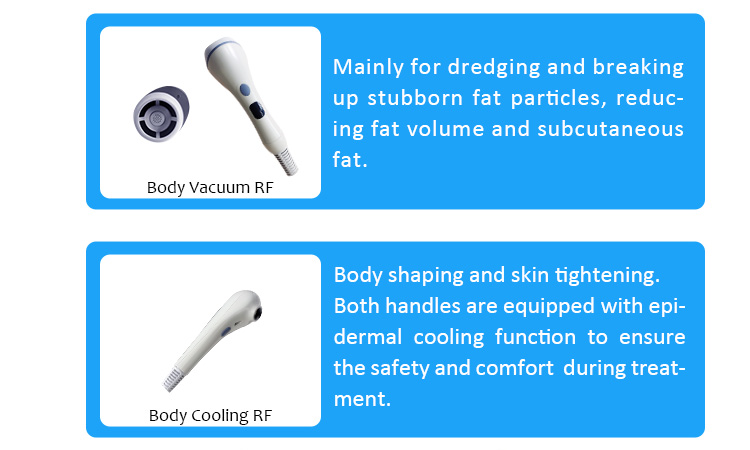 Advantages
1. The output power is 100W, which effectively guarantees the speed of RF conversion into heat energy, achieving better treatment result for body shaping.
2. 13.56 MHz epidermal cooling monopolar radio frequency heats subcutaneous fat over 50℃, generating large amount of thermal effect, which lead to fat cell volume shrinking, fat dissolution and subcutaneous fat reduction.
3. The treatment process is very safe. If the temperature rises to a certain level, It will stop continuing to add heat, so as to better avoid the risk of epidermal tingling or burns.
4. The heat of the machine is gentle and stable, which can be operated daily. It also has good effect on arthritis, human cell activation and immunity enhancement.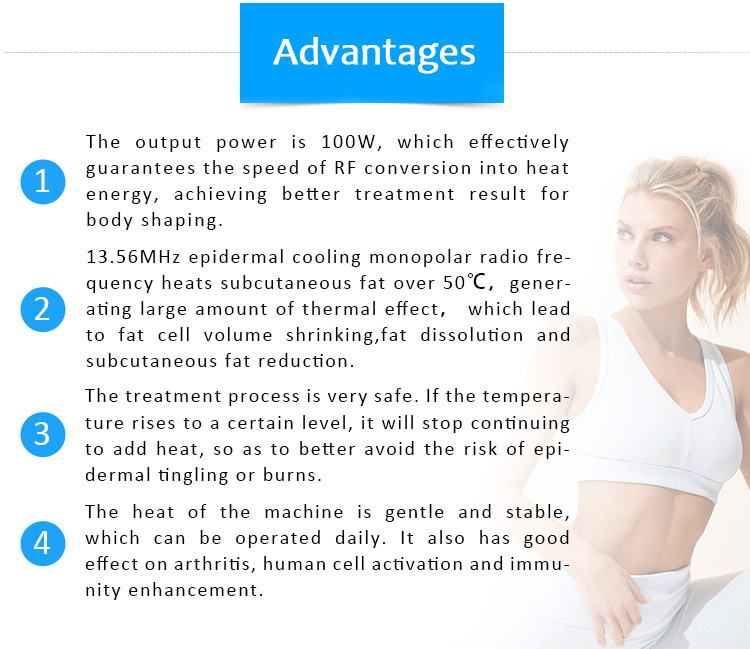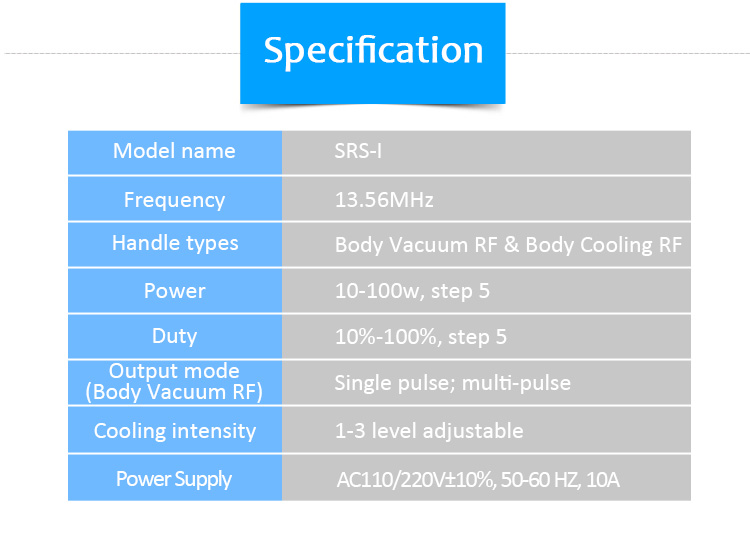 ---
Model name

SRS-1

Frequency

13.56MHz

Handle types

Body vacuum RF & Body Cooling RF

Power

10-100w, step 5

Duty

10%-100%, step5

Output mode
(Body Vacuum RF)

Single pulse; multi-pulse

Cooling intensity

1-3 level adjustable

Power supply

AC110/220V±10%, 50Hz-60Hz