SSS-1 13.56Mhz Epidermal Cooling Monopolar RF Face Lifting and Skin Tightening Beauty Machine
Product Details
Specification
Before & After
SSS-1 13.56Mhz Epidermal Cooling Monopolar RF Face Lifting and Skin Tightening Beauty Machine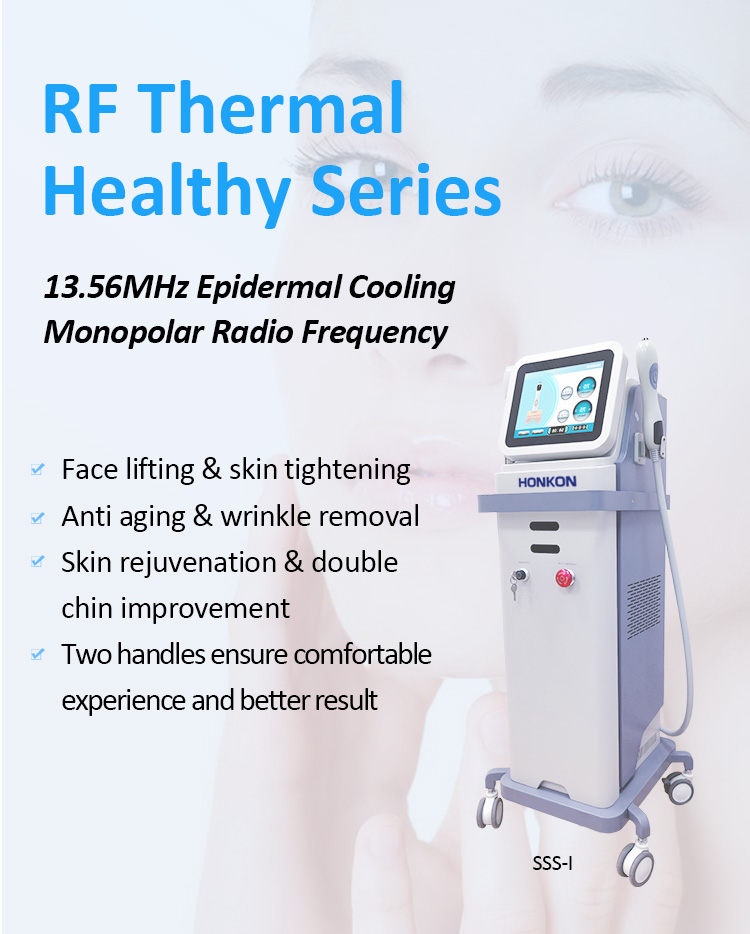 Treatment Theory
Adopting 13.56Mhz epidermal cooling monopolar radio frequency technology and vacuum negative pressure technology. RF heat is concentrated in the superficial laye. Energy focusing range is superficial muscle tissue, superficial fascia, dermis, deep fascia, and subcutaneous tissue. With much thermal effects, It can easily achieve precise effect of wrinkle removal and skin tightening.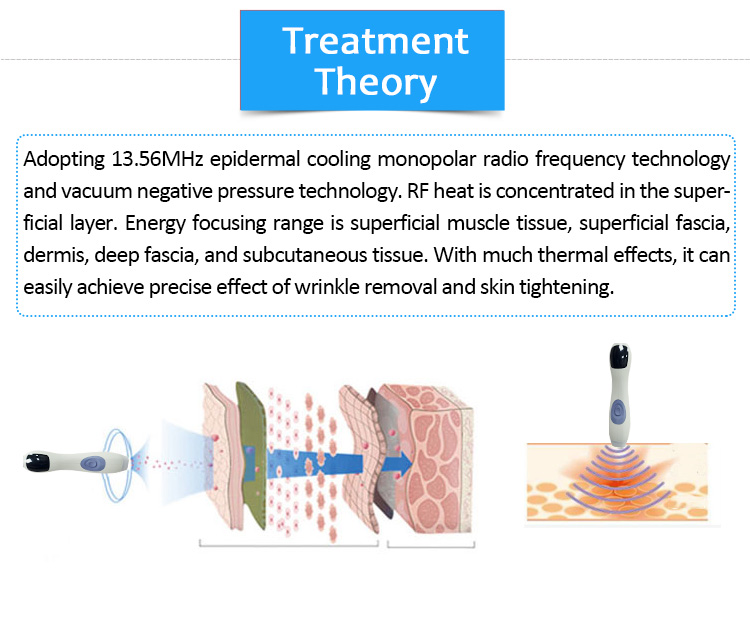 Application
Face Lifting
Anti Aging
Skin Tightening
Wrinkle Removal
Reduce Swelling and Recover
Double Chin Improvement
Skin Rejuvenation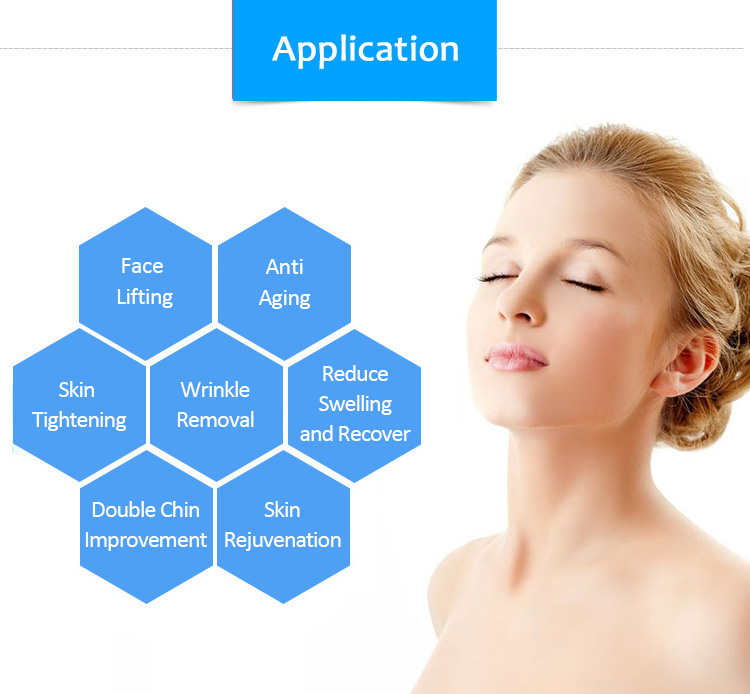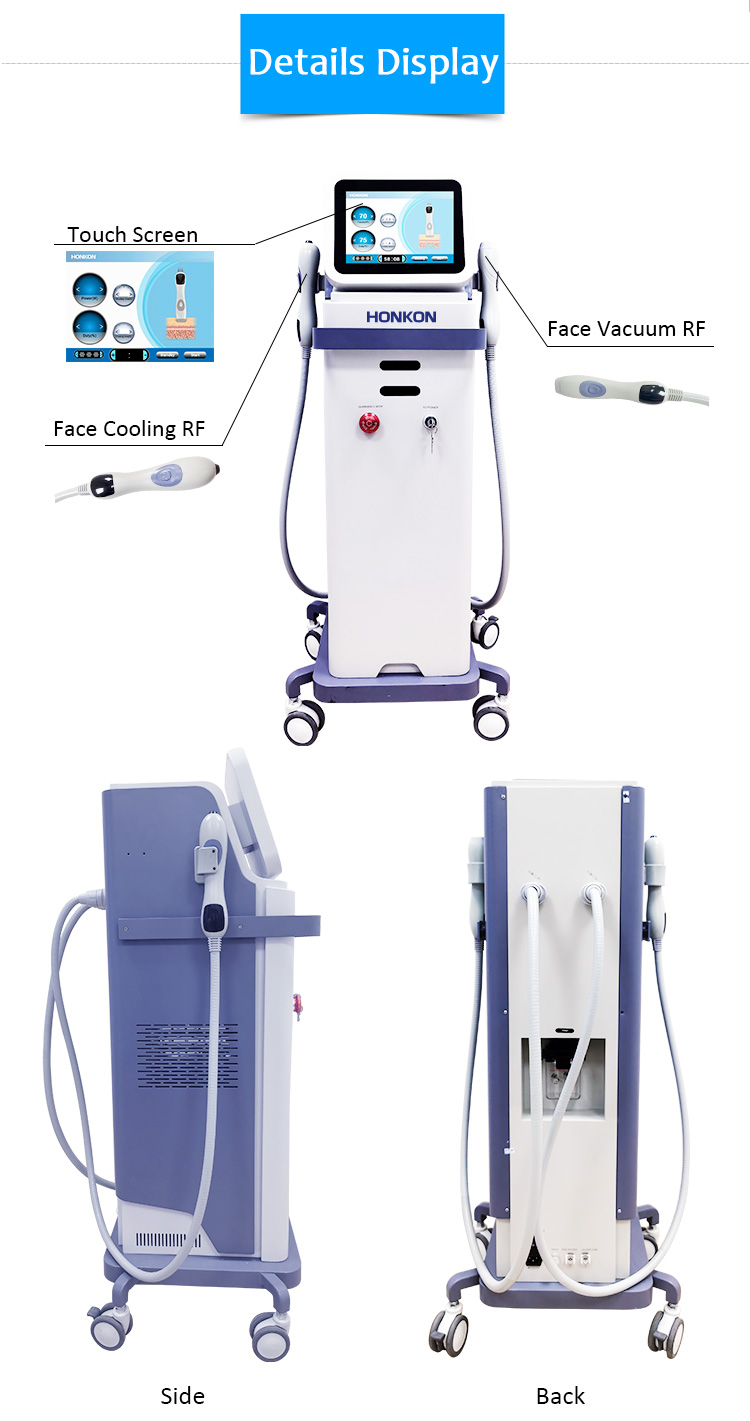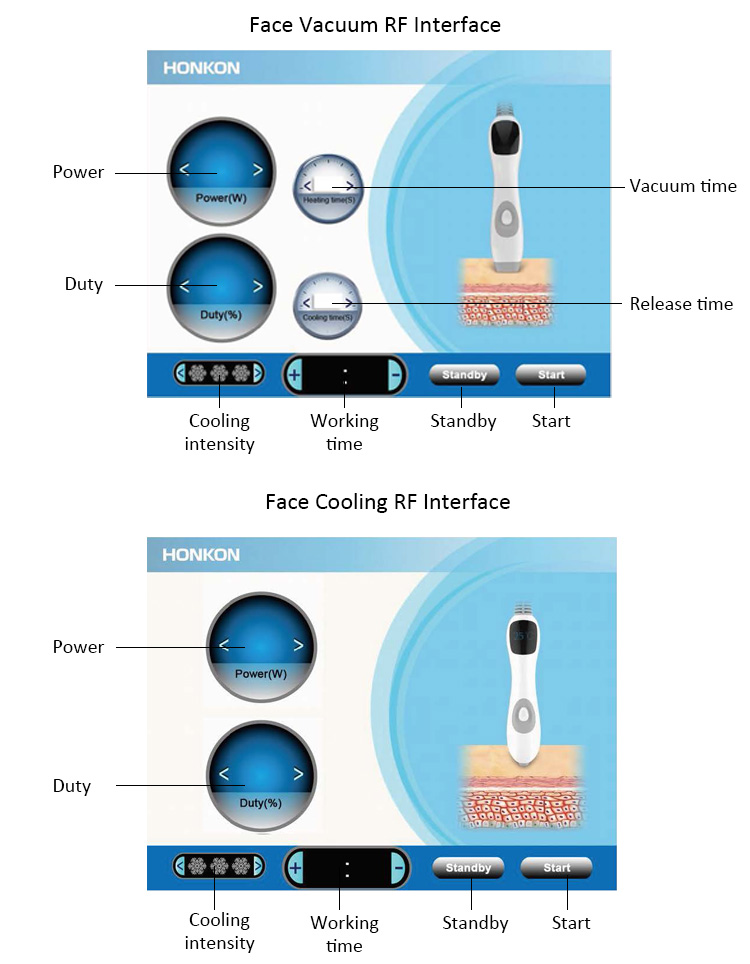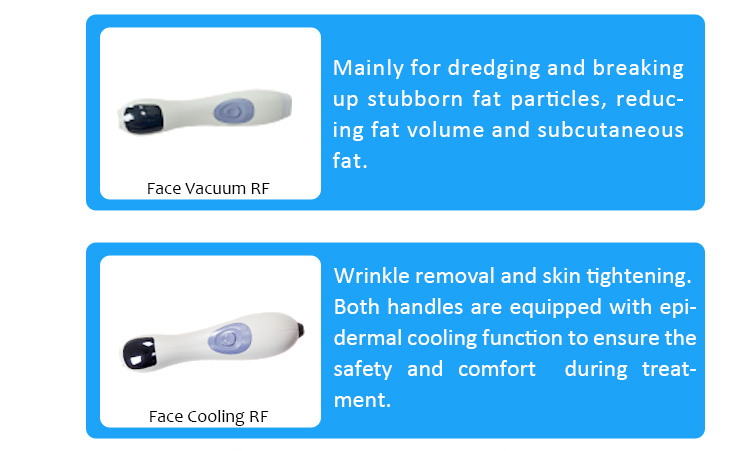 Advantages
1. With the unique 13.56Mhz Radio frequency technology, the machine is the most effective RF skin tightening one in the market that can achieve the better result of wrinkle removal and anti-aging.
2. Adopting epidermal cooling monipolar radio frequency technology and vacuum negative pressure technology, the machine reconstructs the facial skin support structure from deep and shallow stereo. A single treatment can ss obvious effects.
3. The output power is 100W, which effectively guarantees the speed of RF conversion into heat energy, achieving better treatment result for skin tightening.
4. The machine is non-invasive, and the treatment process is very safe and comfortable. The heat of the machine is gentle and stable, which can be operated daily.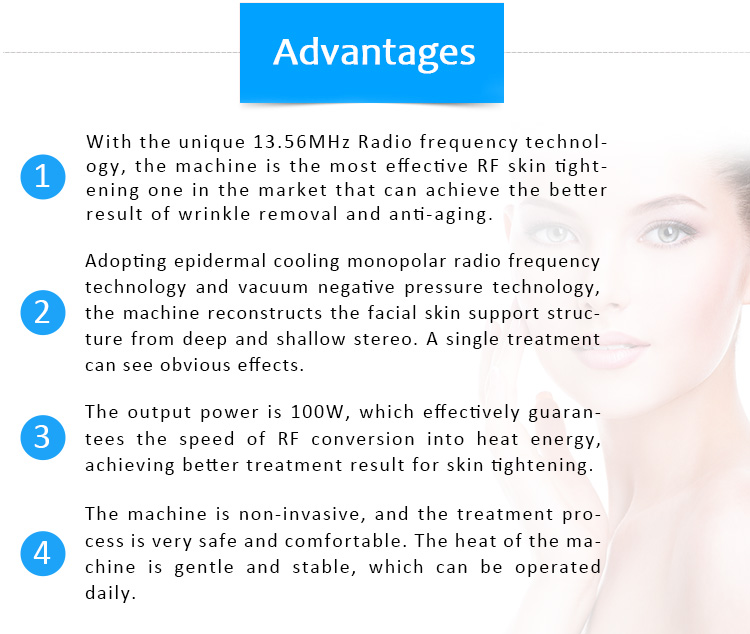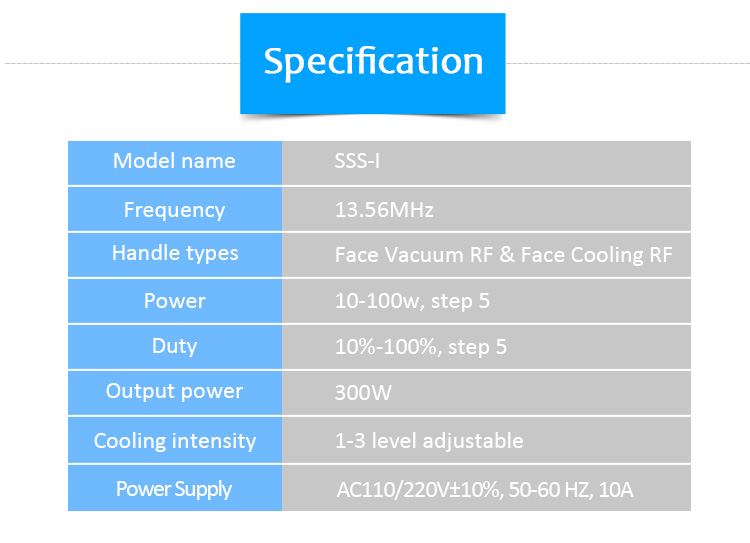 ---
| | |
| --- | --- |
| Model name | SSS-1 |
| Frequency | 13.56MHz |
| Handle types | Face vacuum RF & Face Cooling RF |
| Power | 10-100w, step 5 |
| Duty | 10%-100%, step5 |
| Output power | 300W |
| Cooling intensity | 1-3 level adjustable |
| Power supply | AC110/220V±10%, 50Hz-60Hz, 10A |