Thermagic New Anti-aging & Skin Tightening Beauty Salon Machine
Product Details
Specification
Before & After
Thermagic New Anti-aging & Skin Tightening Beauty Salon Machine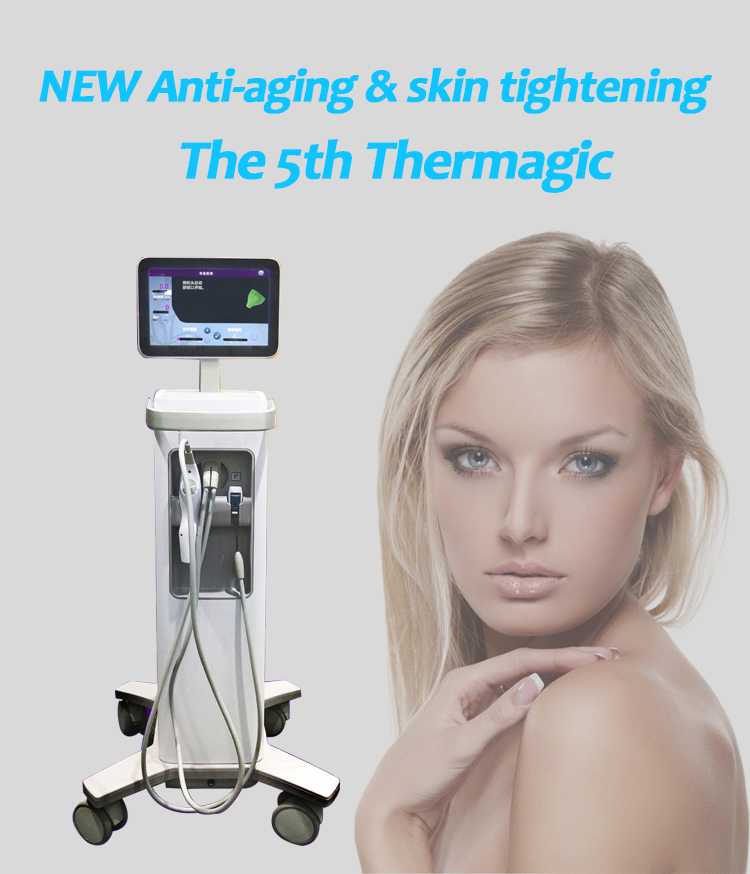 Treatment Theory
The Thermagic anti-aging machine is also known as the radio-pulling technology. Deeply loved by the stars. This technology can achieve significant lifting, firming and reducing skin wrinkles through high-frequency electric wave transmission, and can achieve the effect of delaying skin aging and returning to youth for several years. The device is the first in the world to adopt high-frequency waves. Technology, without the need for surgery, injection, avioding the "painful pain" effect, and easy to go, the process is easy and pleasant, no special care after surgery, does not affect work and life.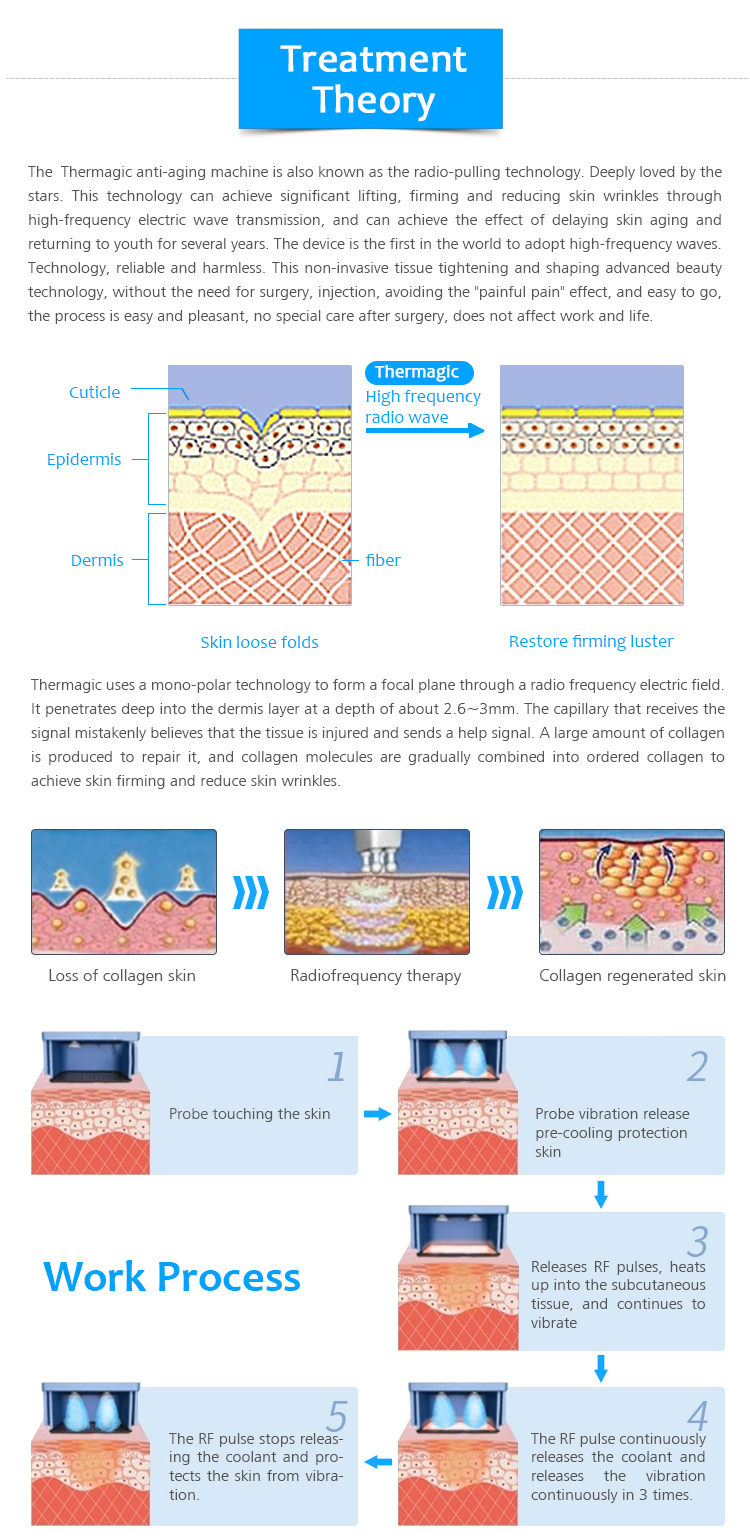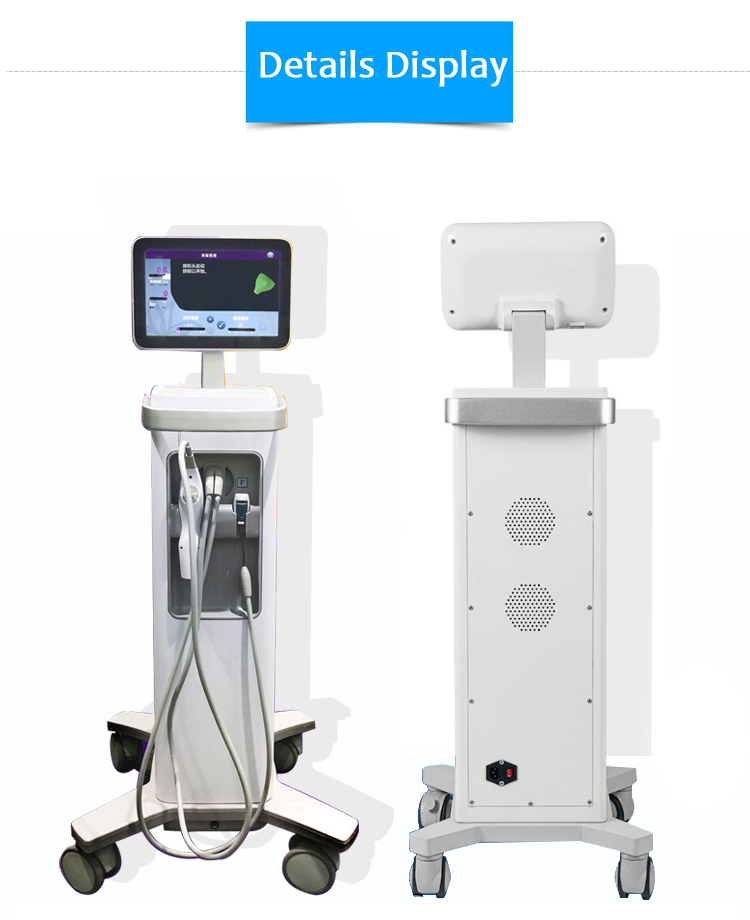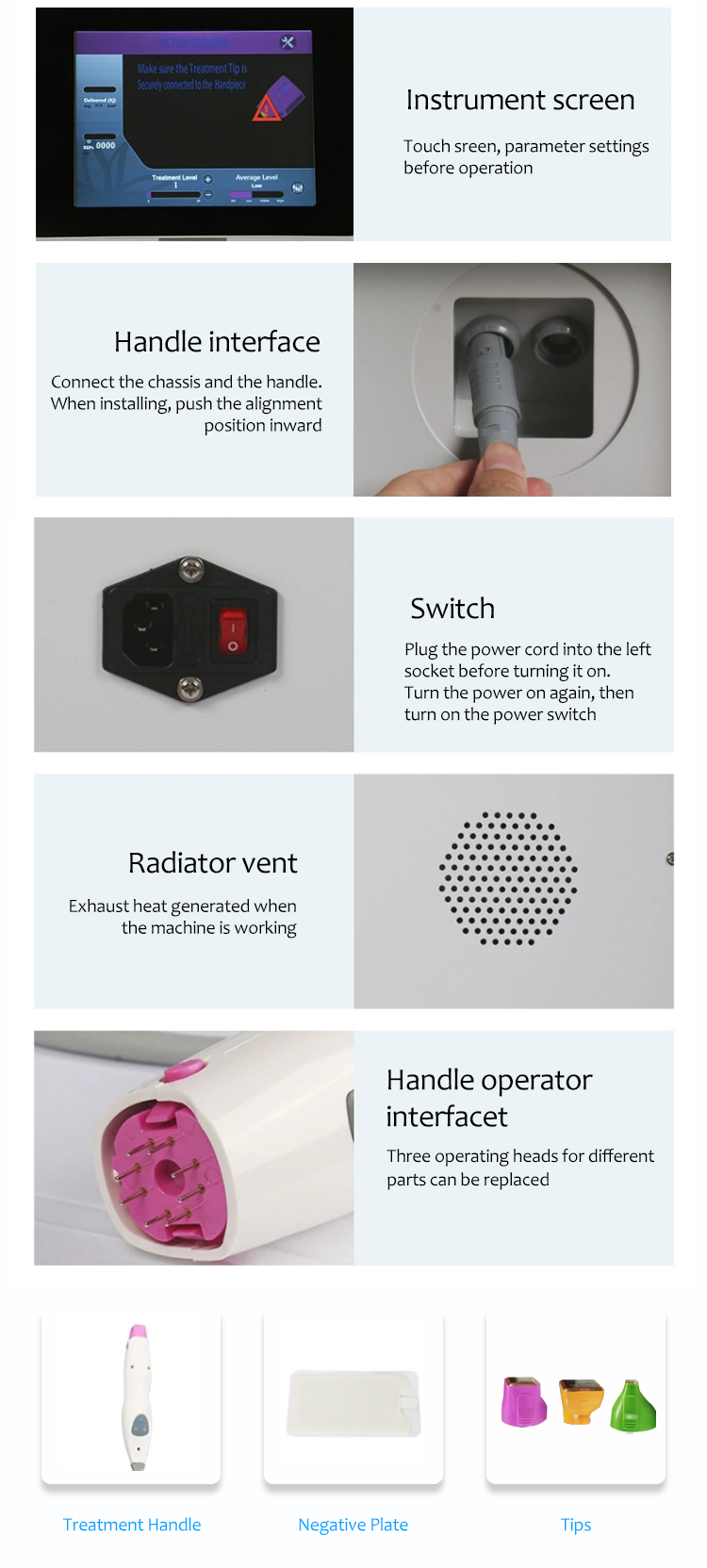 Application
Tightening
The United States imports hot maggie, which effectively tightens the loose skin and produces a noticeable firming.
Anti-wrinkle
Fine pores, make skin texure more delicate, more lustrous.
Lifting
Fill the shrinkage and loss of collagen vacancies, thus making the face full.
Skin Rejuvenation
Remove dull, rough and other traces of age, smooth, clean and reproduce healthy and young!
Pulling
One operation, comprehensive improvement and the overall contour is tight.
Whitening
It is the yellow skin that turns white, realizes the white and flawless skin color of the porcelain, the skin is smooth and elastic, and the appearance of the face is bright.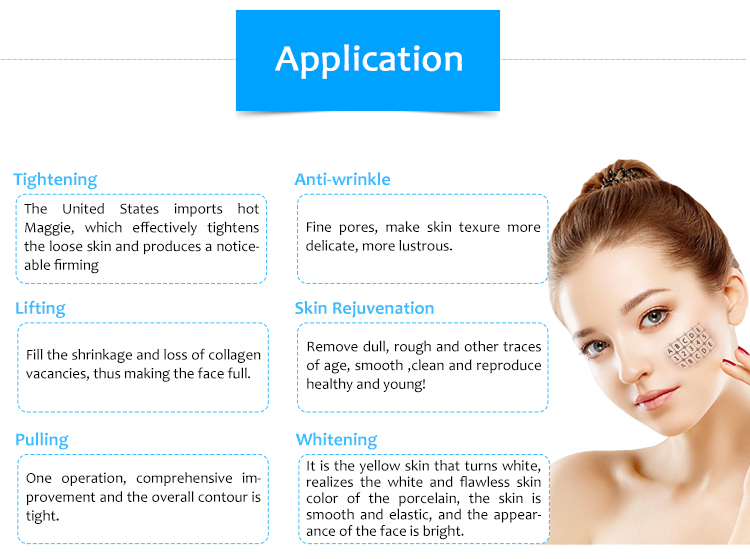 Features & Advantages
No Surgery or Inhections
Thermagic is non-invasive, no cutting, no needles.
A single Treatment
One quick treatment (30 to 90 minutes depending on the treatment area) can deliver outstanding results for most.
Fast and Comfortable
Designed to deliver maximum results in a short, comfortable procedure.
Little to No Downtime
Go right back to life as isual-no need to miss work or fun.
Lasting Results
Results improve over time and can last for years.
Multiple Treatment Areas
Treats wrinkles and loose skin on the face, around the eyes and on the body.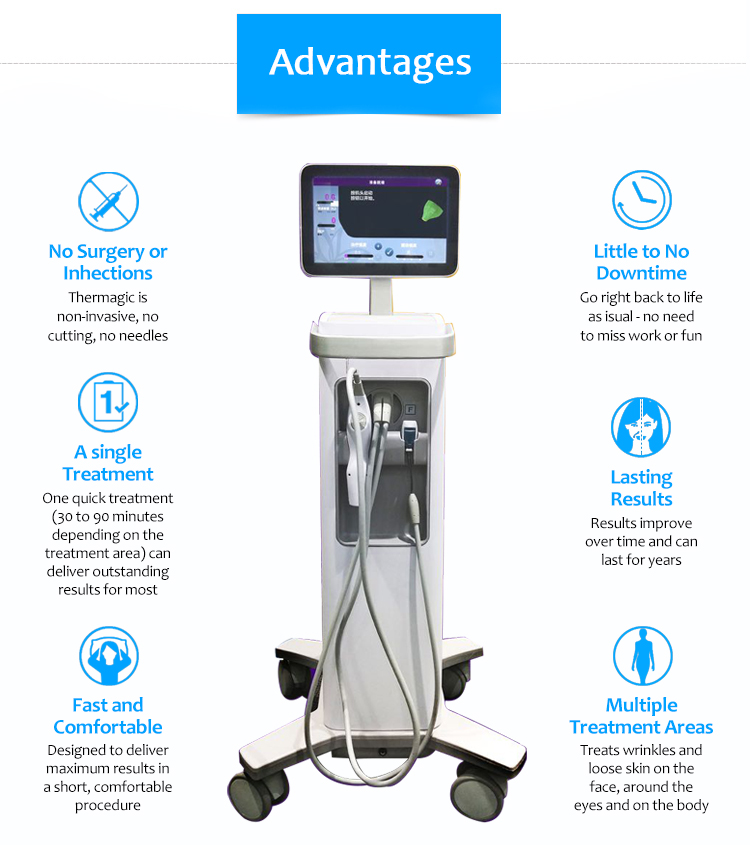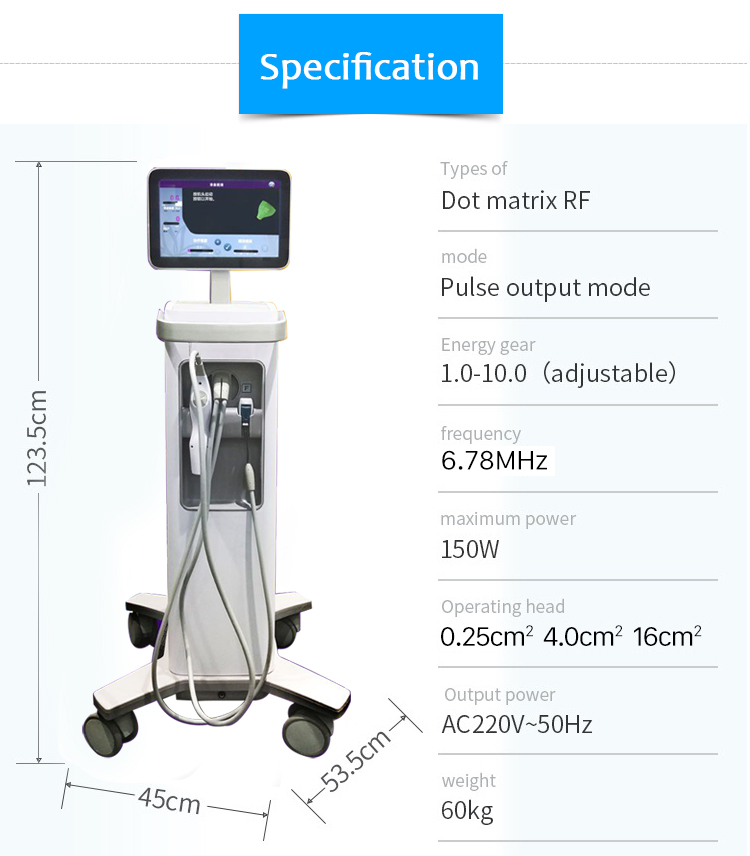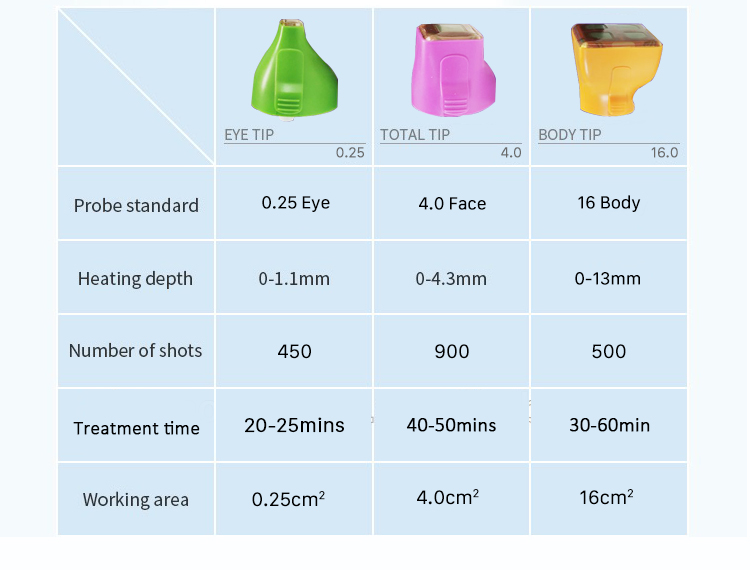 ---
 Model name : Thermagic
EYE TIP

TOTAL TIO

BODY TIP

Probe standard

0.25 Eye

4.0 Face

16.0 Body

Heating depth

0-1.1mm

0-4.3mm

0-13mm

Number of shots

450

900

500

Treatment time

20-25mins

40-50mins

30-60mins

Working area

0.25cm²

4.0cm²

16.0cm²

Types of

Dot matrix RF

Mode

Pulse output mode

Energy gear

1.0-10.0 (adjustable)

Frequency

6.78MHz

Maximum power

150W

Output power

AC220V~50Hz

Weight

60Kgs