1550CH Anti-Aging Wrinkle Removal And Skin Resurfacing Machine
Product Details
Specification
Before & After
1550CH Skin Resurfacing & Tightening/ Wrinkle, Acne Scar & Pigment Lesions Removal Machine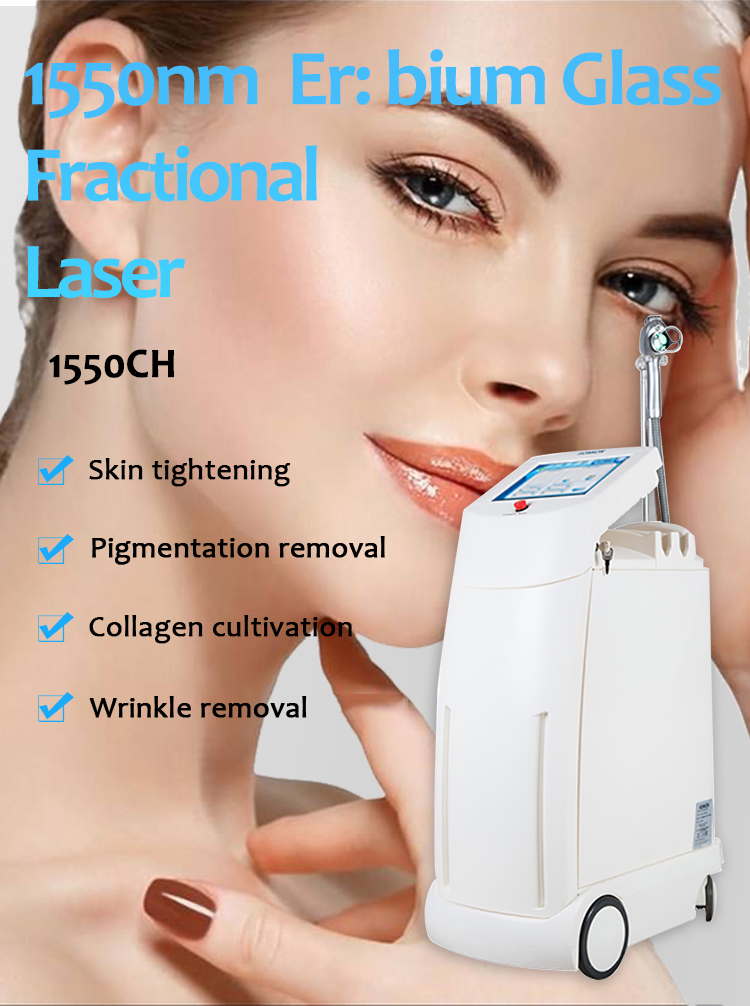 Treatment Theory
1. Loss of collagen makes skin darken and aging.
2. 1550nm Er.bium Glass Fractional Laser work on the skin with fractional location.
3. Laser beam forms a dense three dimensional physical heated zone within the treatment tissue.
4. Automatic recovery of heated areas and heat conduction effect lead to the regeneration of collagen and skin vitality.
Multiple focal spot rectangle patterns
Multiple scanning graphics, whic can be selected according to the treatment part and the tissue area.
—
Choosing accurate energy and position locating for differnet treatment tissue so as to realize skin resurfacing.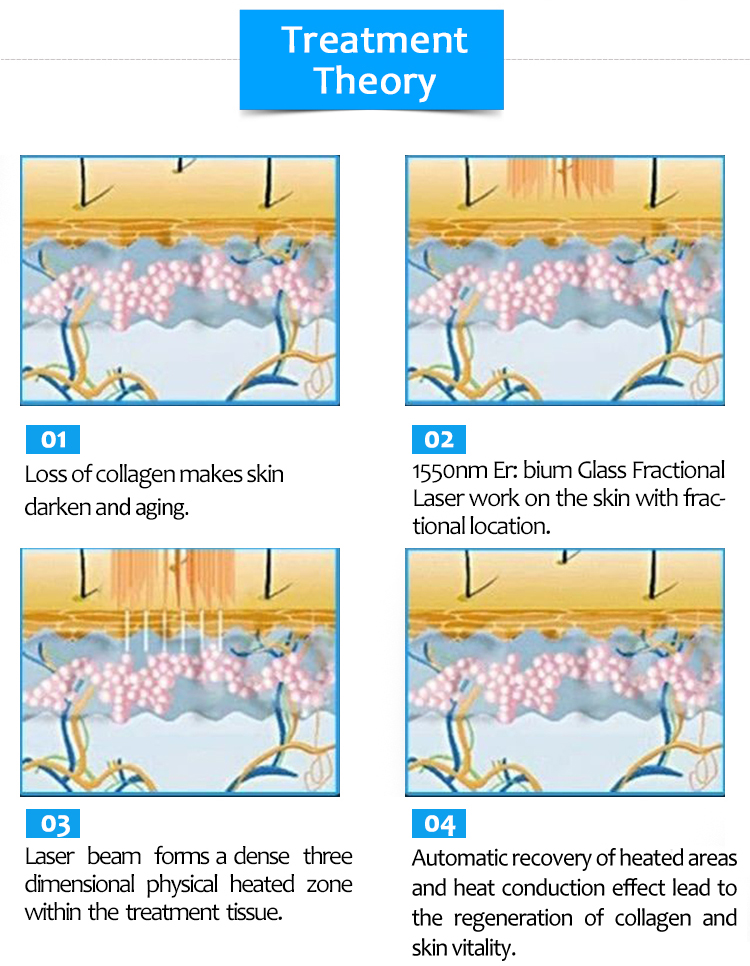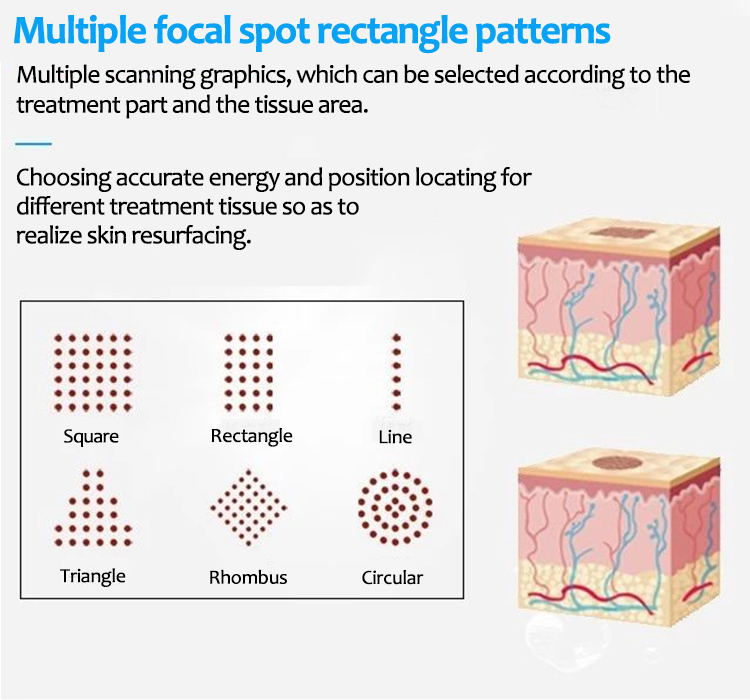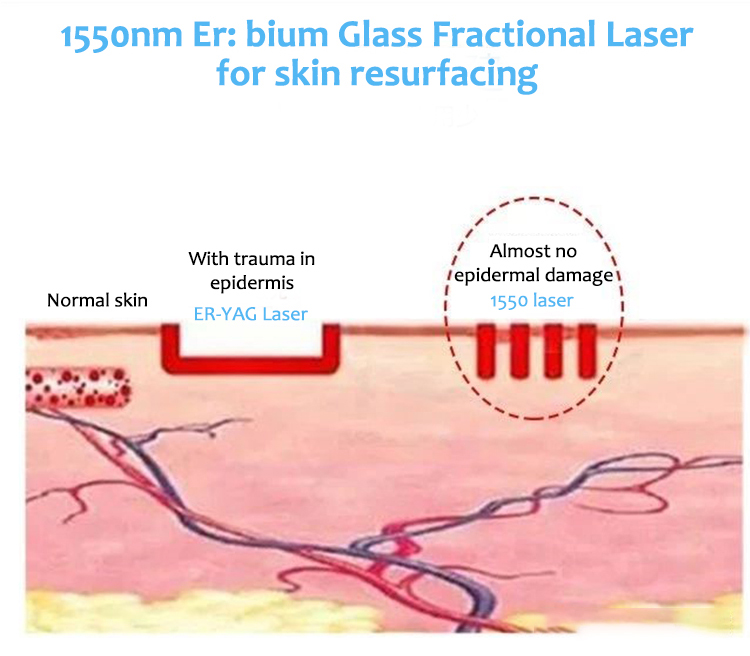 Applications
1. Skin aging sagging and inelastic.
2. Eye wrinkles, forehead wrinkles, striated lines, fine wrinkles.
3. Acne acne scars.
4. Large pores, oily skin.
5. Stretch marks.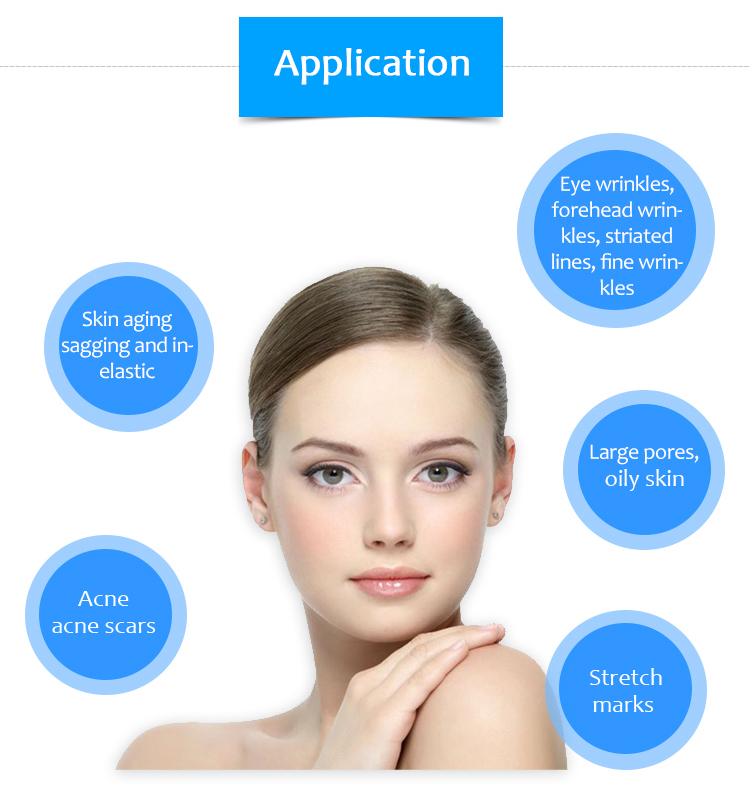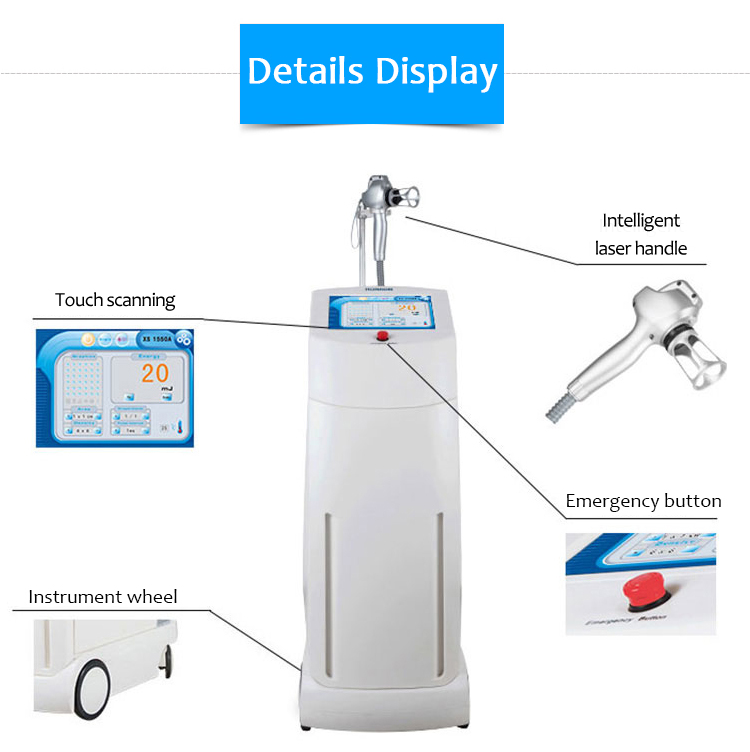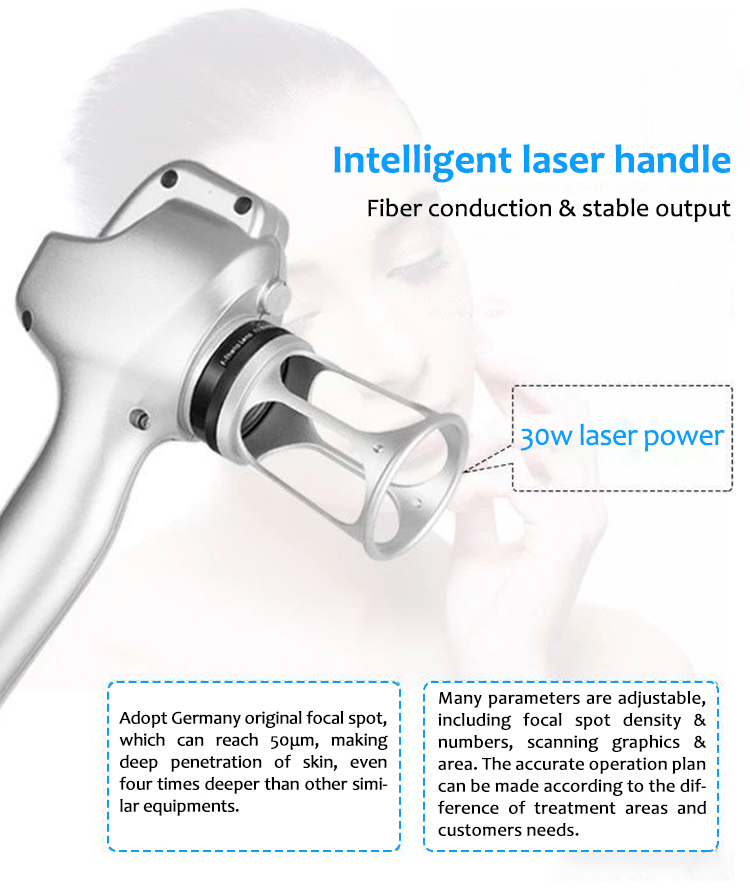 Features & Advantages
1.Comfortable
Rapid and uniform distribution of the beam.
2.Fast
Preset scanning form, covering an area of 3.0cm*3.0cm each time.
3.Low cost
Low cost for maintenance for no disposable parts.
4.Flexible
With flexible operation, penetration depth is controllable.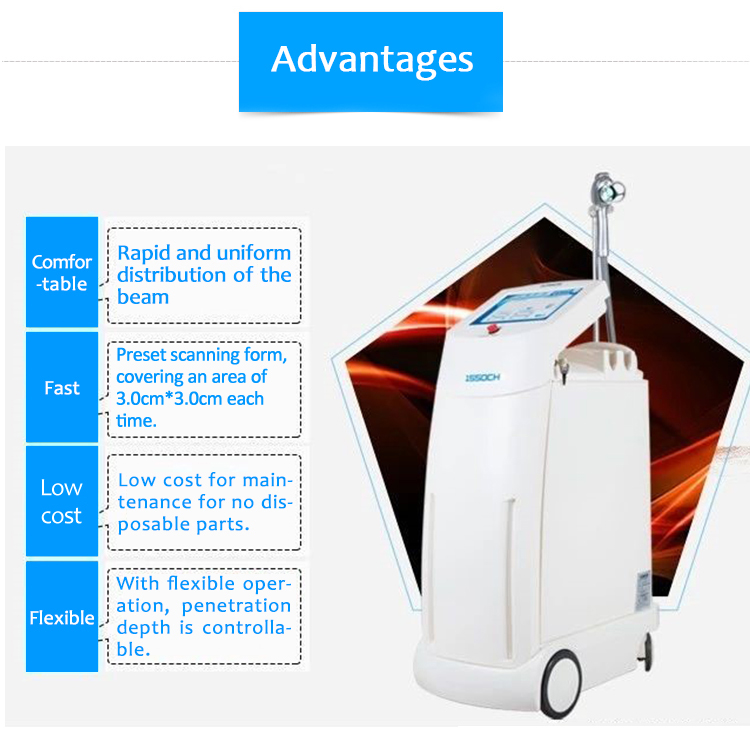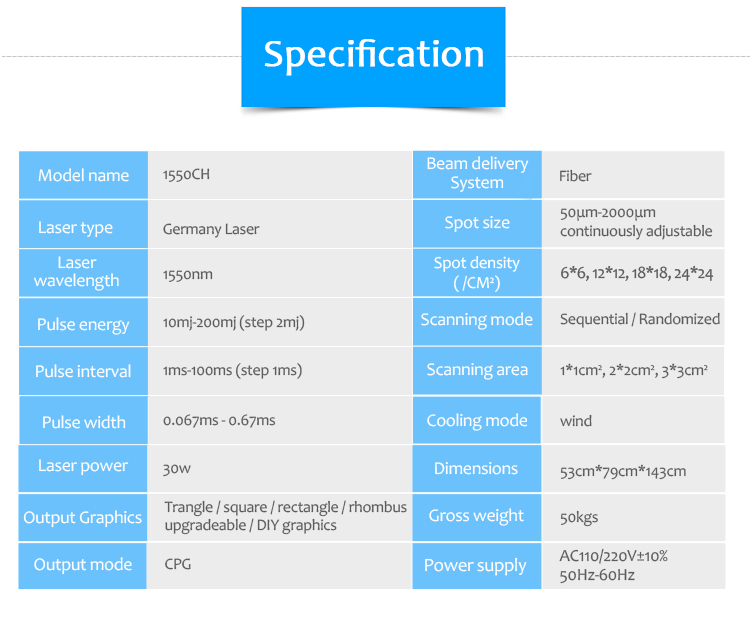 ---
 Model name : 1550CH
Laser type

Germany Laser

Laser wavelength

1550nm

Pulse energy

10mj-200mj(step 2mj)

Pulse interval

1ms-100ms(step 1ms)

Pulse width

0.067ms-0.67ms

Laser power

30w

Output Graphics

Trangle / square / rectangle / rhombus / upgradeable / DIY graphics

Output mode

CPG

Beam delivery System

Fiber

Spot size

50um-200um
continuously adjustable

Spot density(/CM²)

6*6,12*12,18*18,24*24

Scanning mode

Sequential / Randomized

Scanning area

1*1cm²,2*2cm²,3*3cm²

Cooling mode

wind

Dimensions

52cm*79cm*143cm

Gross weight

50kgs

Power Supply

AC110/220V±10%,
50-60HZ