810Fiber-C 810 Fiber Coupled Diode Laser For Hair Removal Machine
Product Details
Specification
Before & After
810Fiber-C 810 Fiber Coupled Diode Laser For Hair Removal Machine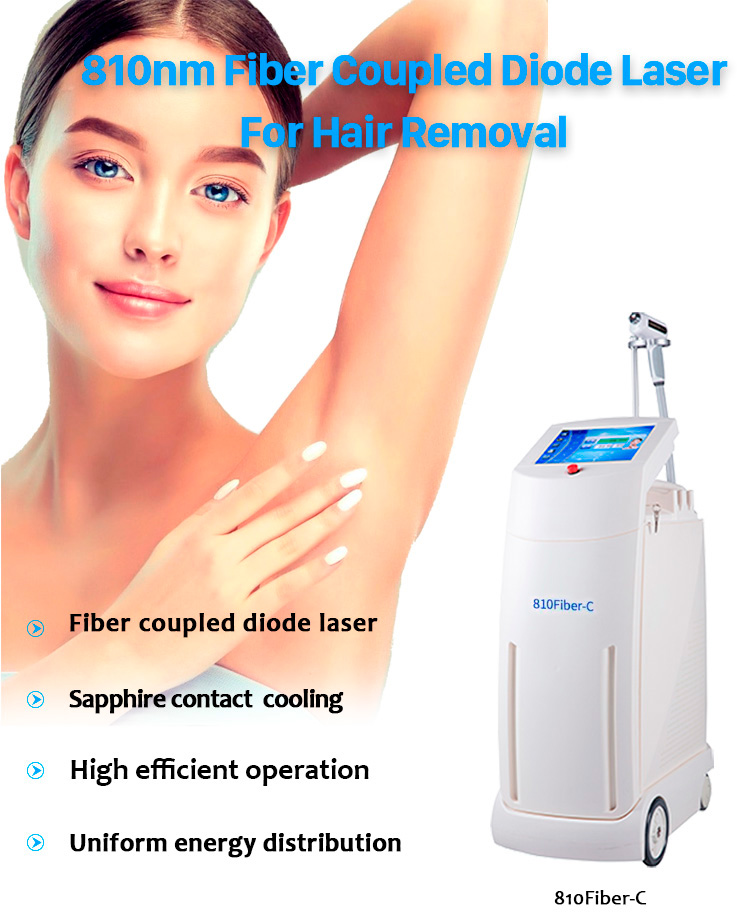 Treatment Theory
The FCD(Fiber Coupled Diode) laser is located inside the mainframe instead of the handpiece. The laser energy is transferred by the fiber to its target, which significantly increases the energy efficiency and handpiece life span. It also makes the handpiece lighter, which is more convenient for doctors without compromising its powerful cooling, a feature that maximizes patient's comfort.
810Fiber-C is equipped with 810nm diode laser which is known as the gold standard for permanent hair reduction.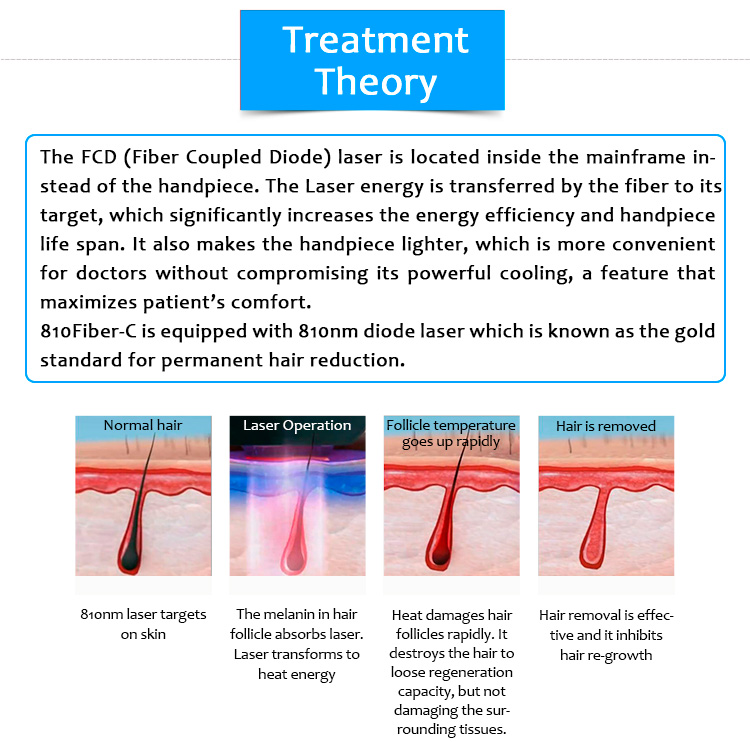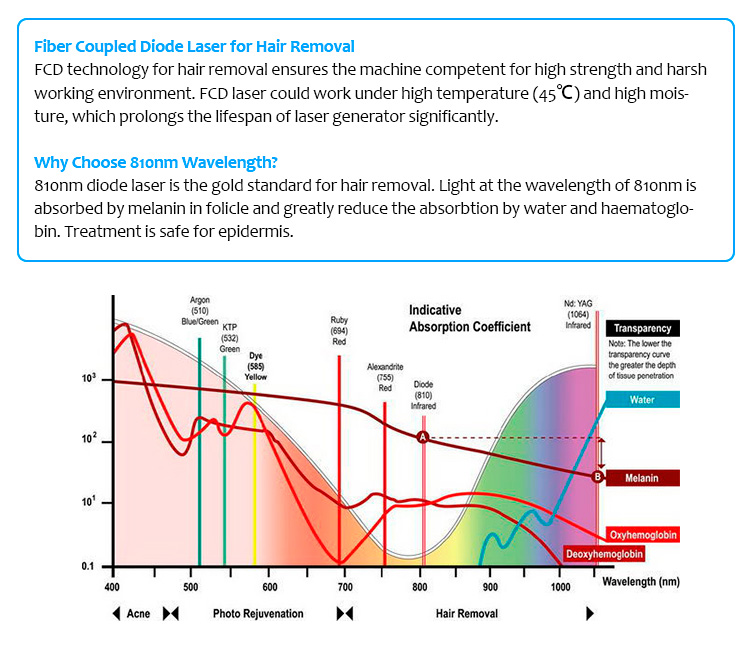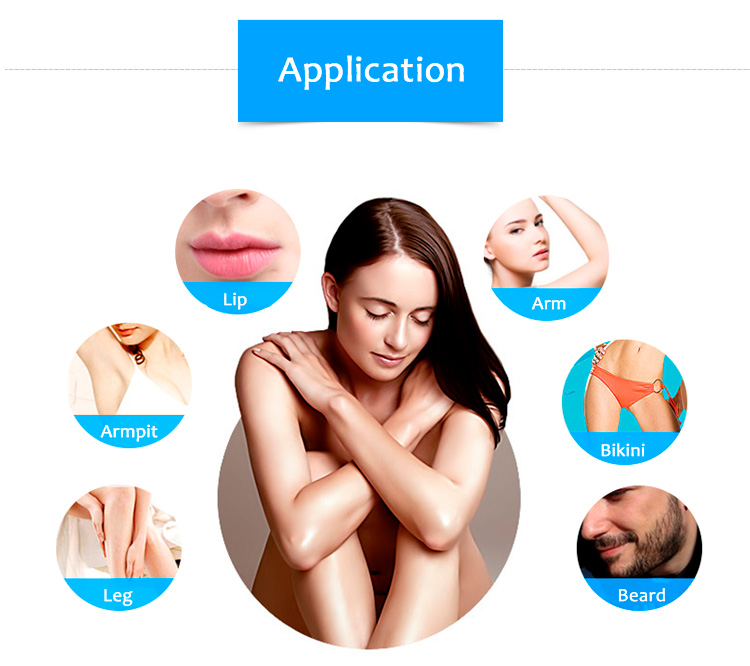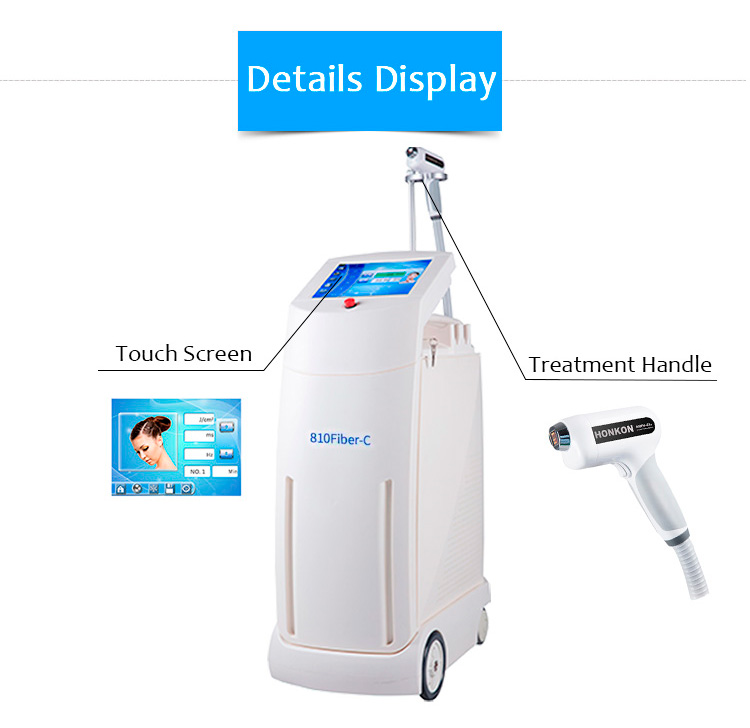 Advantages
Uniform Energy Distribution:
1. Fiber coupled diode laser is designed
2. With a uniform energy
3. Distribution at a small divergence angle for more gentle and effective depllation.
Light Handpiece:
No laser generator in handpiece, the handpiece is much lighter and more comfortable for beautician and long term operation. The weight of handpiece is greatly reduced compared to the traditional diode laser handpiece. Operators feel more convenient during long time operation.
Contact Cooling System:
Sapphire contact cooling assures reliable and constant cooling result for skin surface with maximum comfort and safety. Maximum energy target on follicle with less consumed by tissue. The temperature of 0℃ to 5℃ further increase treatment comfort.
High Efficient Operation:
13*13mm spot size is accessible to fast and efficient operation on big area. The released energy makes excellent results on every inch of skin where hair removal is required.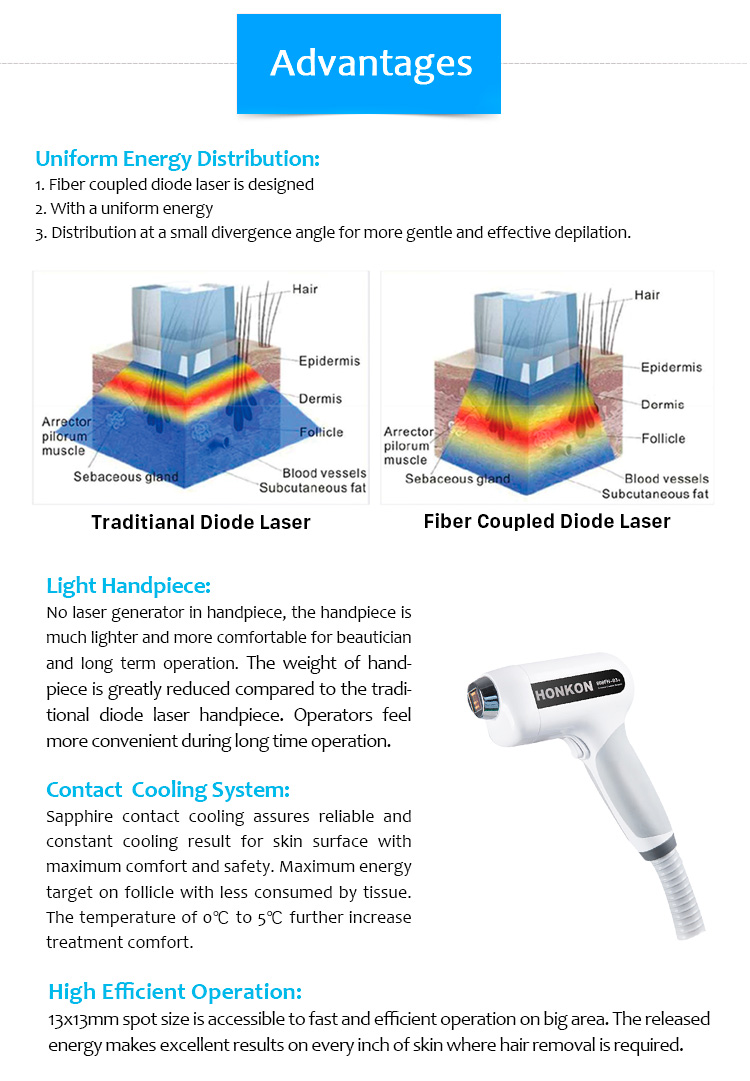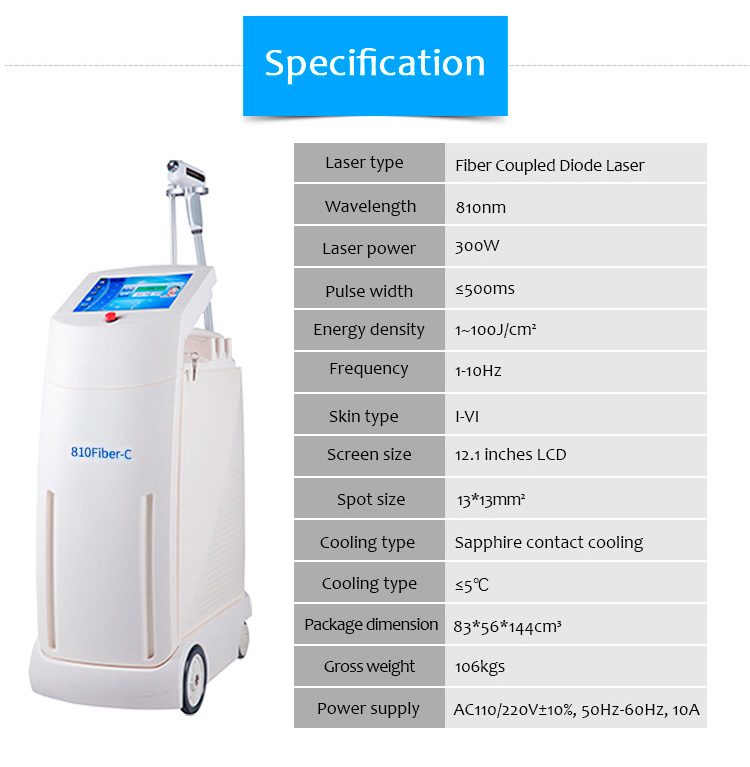 ---
| | |
| --- | --- |
| Laser type | Fiber Coupled Diode Laser |
| Wavelength | 810nm |
| Laser power | 300W |
| Pulse width | ≤500ms |
| Energy density | 1-100J/cm² |
| Frequency | 1-10Hz |
| Skin type | Ⅰ-Ⅵ |
| Screen size | 12.1 inches LCD |
| Spot size | 13*13mm² |
| Cooling type | Sapphire contact cooling |
| Cooling temperature | ≤5℃ |
| Package dimension | 83*56*144cm³ |
| Gross weight | 106kgs |
| Power supply | AC110/220V±10%, 50-60Hz,10A |