D8 3D Facial Skin Analyzer With 8 Kinds Of Images And Light Sources
Product Details
Specification
Before & After
3D Facial Skin Analyzer With 8 Kinds Of Images And Light Sources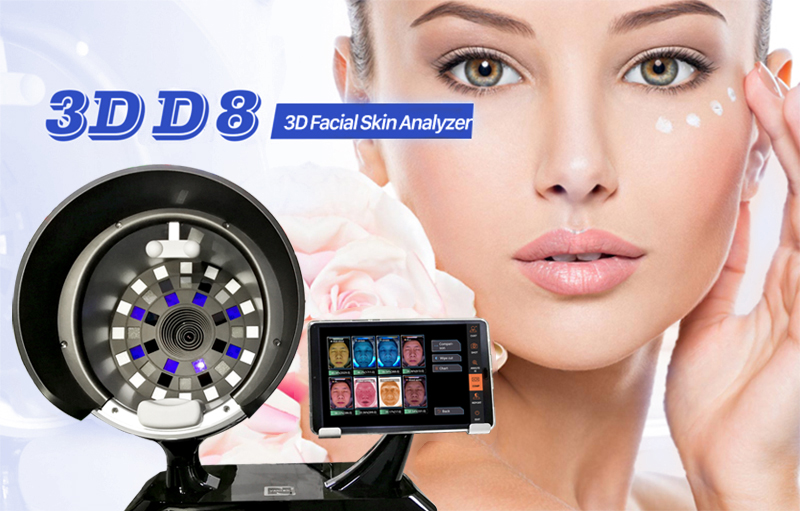 What is Facial Skin Analyzer?
Capture slight changes of facial pores, moisture, pigment, texture, elasticity and sensitivity through computer system analysis of facial images, find the hidden problems at the bottom of your skin to develop personalized skin care programs.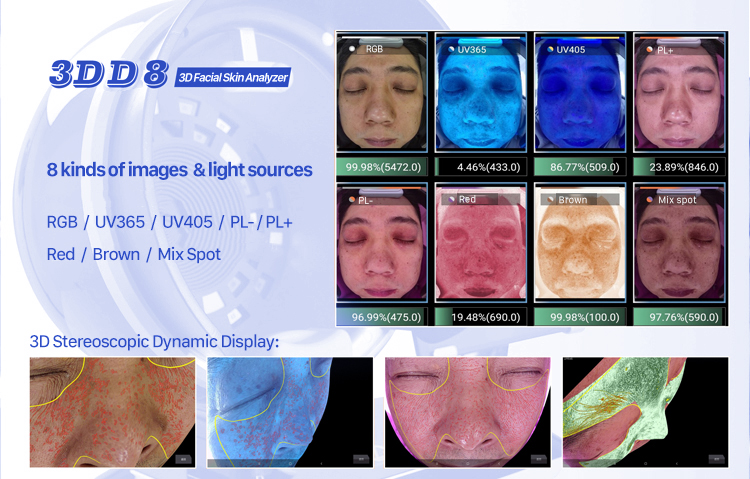 3D facial skin analyzer–Feature
Fusion of high-speed face recognition technology,
Deep learning technology,       
Deep blue intelligent parallel algorithm,
8 Spectral imaging techniques,
Information processing technology,
The 5th generation 3D three-dimensional intelligent skin analyzer for android system,
3D imaging conforms to the three-dimensional facial contours,
The image is clear, vivid and shocking, flexible rotation and scaling, present skin problems by space,
It's five times faster,smooth system operation,complete parsing in 13 seconds.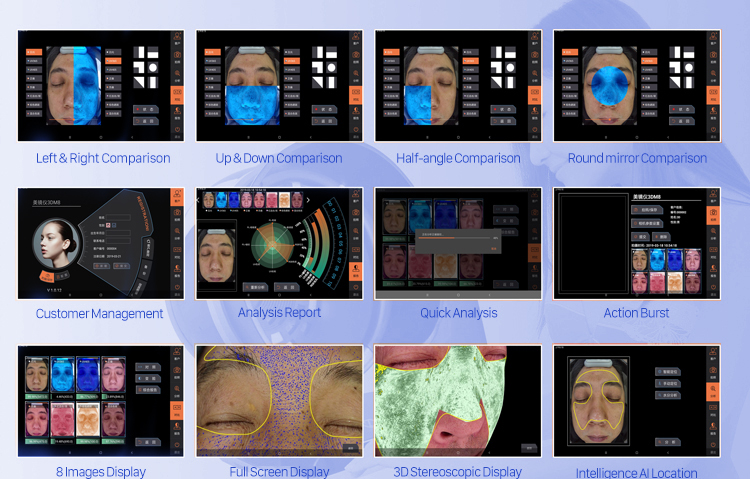 3D Facial Skin Analyzer–Hardware
20 million hd pixels
Android system–Use Touch screen operation, first time, apply to mobile device and PC   
Better software compatibility
Strong system stability
Simple and quick operation
Faster analysis speed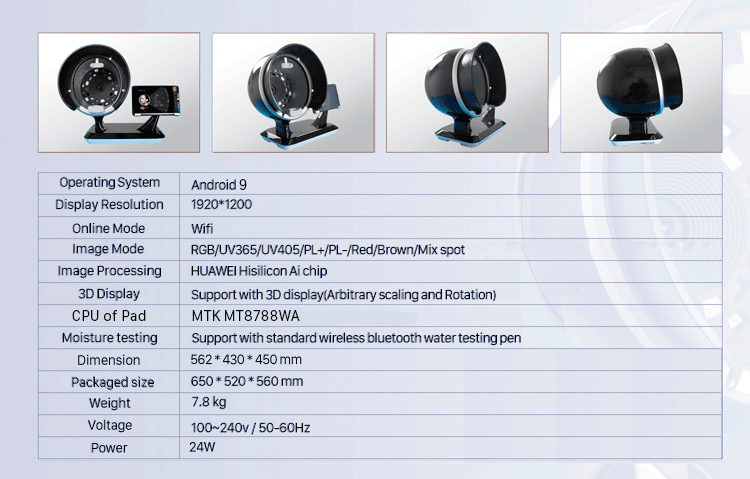 3D Facial Skin Analyzer–Tablet configuration
CPU:Qualcomm 8-core-CPU Snapdragon-625, HUAWEI, Hisilicon Ai chip
RAM:3g
ROM:64g
Display resolution:1920*1200
Display size:10 inch
Minimum android version:Android 5.0+
Videos
---
Model name: D8 3D
| | |
| --- | --- |
| CPU of Pad | MTK MT8788WA |
| Moisture testing | Support with standard wireless bluetooth water testing pen |
| Dimension | 562 * 430 * 450 mm |
| Weight | 7.8 kg |
| Voltage | 100~240v / 50-60Hz |
| Power | 24W |
| Display Resolution | 1920*1200 |
| Online Mode | Wifi |
| Image Mode | RGB/UV365/UV405/PL+/PL-/Red/Brown/Mix spot |
| Image Processing | HUAWEI Hisilicon Ai chip |
|  3D Display | Support with 3D display(Arbitrary scaling and Rotation) |