HONKON 4D hifu Body Slimming Machine Face Lifting Machine
Product Details
Specification
Before & After
HONKON 4D hifu Body Slimming Machine Face Lifting Machine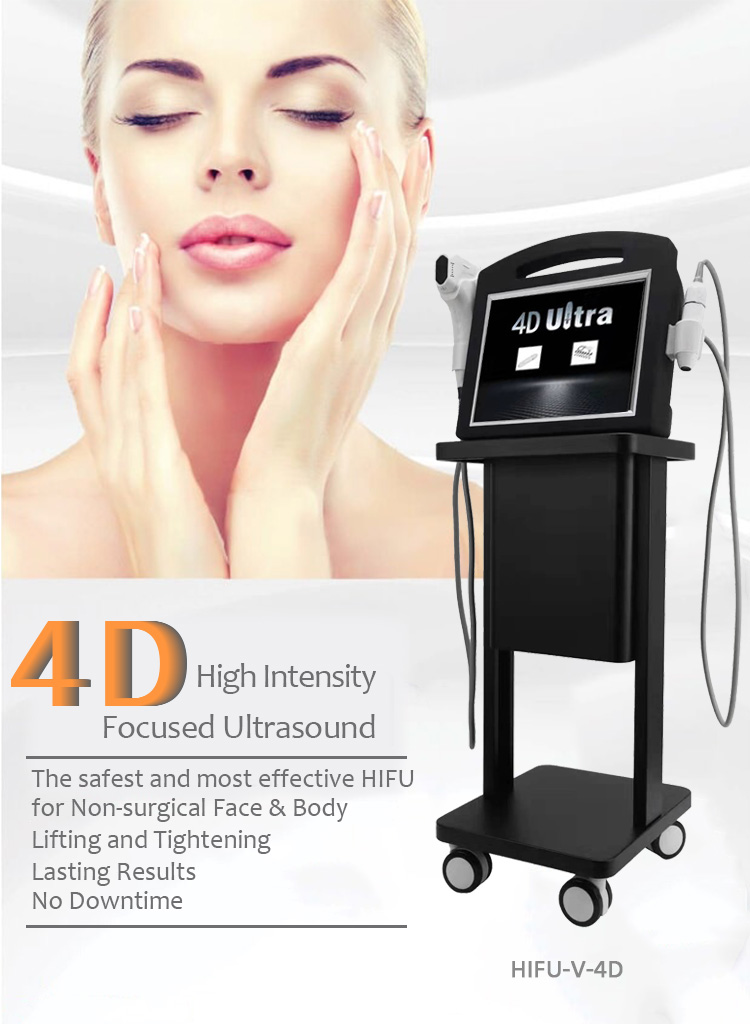 Treatment Theory
HIFU is the art-of-state technology for non-surgical skin lifting and body shaping, the full name is High Intensity Focused Ultrasound. HIFU directly delivers heat energy to skin and subcutaneous tissue that can stimulate and renew the skin's collagen and thus consequently improving the texture and reducing sagging of the skin. HIFU will heat the SMAS up to 60℃~70℃, the heat energy raises thermal coagulation point which accelerates skin rejuvenation process and maximizes tightening effect of the skin layer. Over 90-180 days, the wound-healing response stimulates long-term tissue remodeling and leads to further lifting and tightening, with results that can last 1 to 3 years.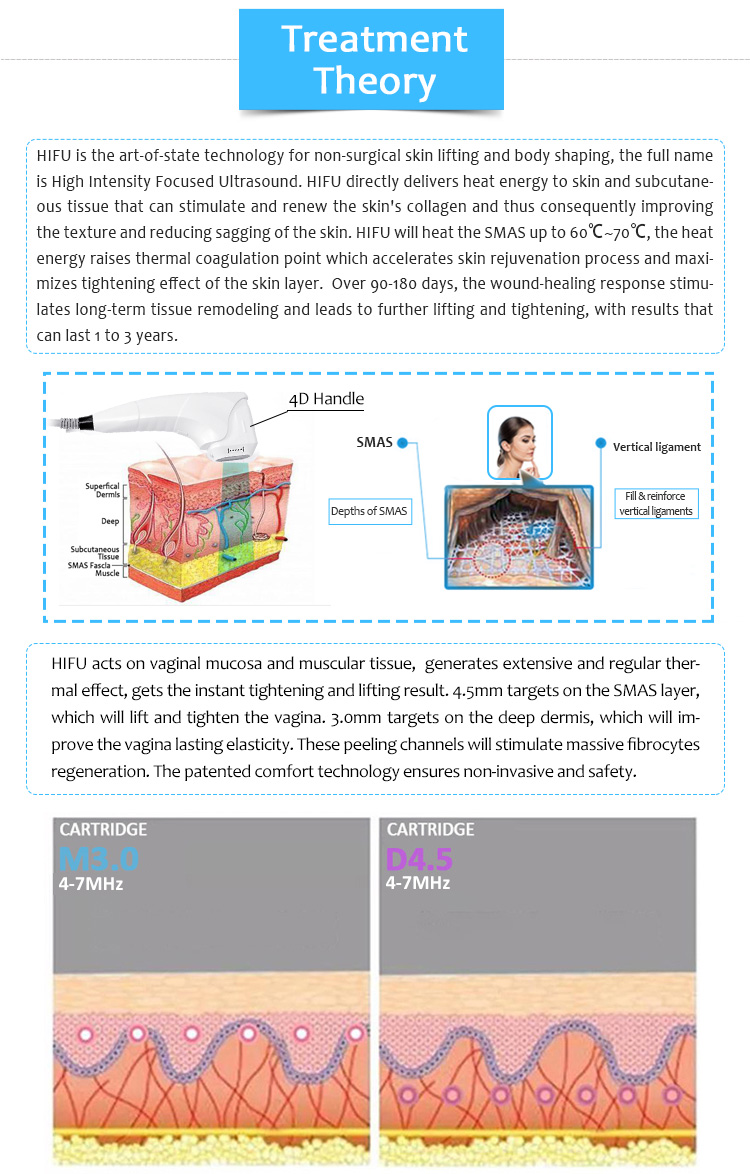 Application
1. Face lifting & Skin tightening
2. Wrinkle removal & Skin rejuvenation
3. Body slimming & Vaginal tightening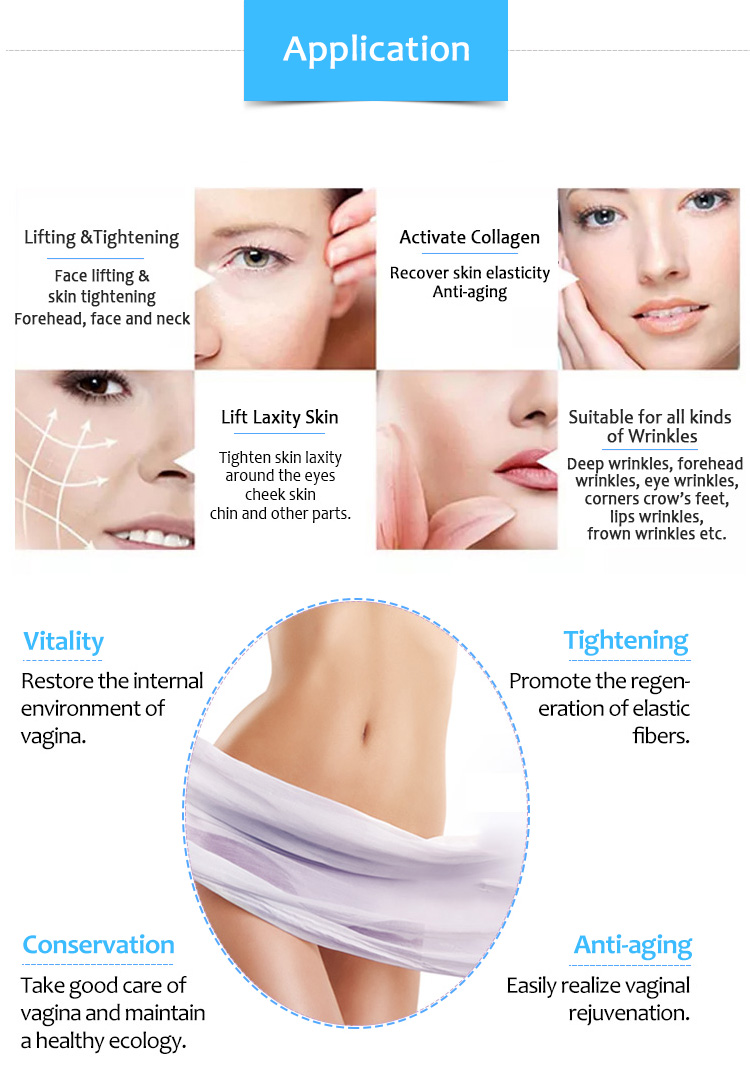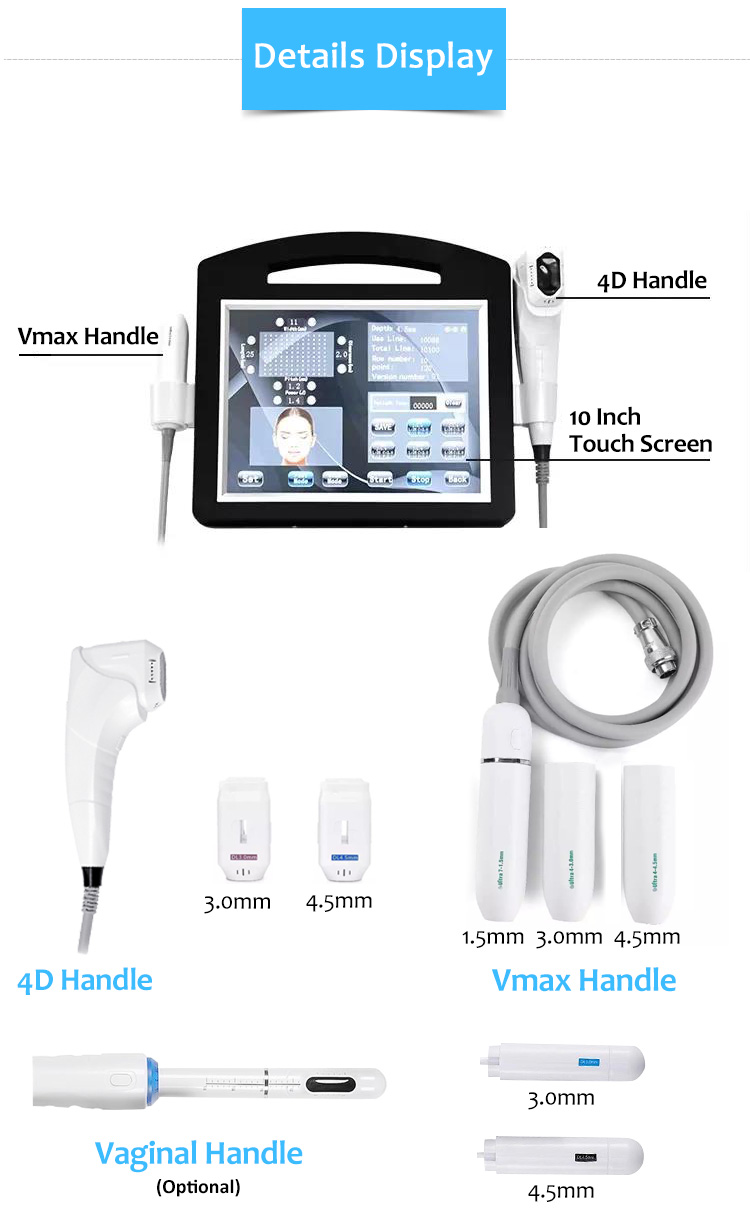 Features & Advantages
1. Two modes, fast mode or slow mode can be switched.
2. 4D HIFU accurately affects different depths of skin.
3. 4D HIFU has thermal stimulation on the fat layer and fascia layer(SMAS).
4. The operation is simple and convenient, no need for consumables.
5. The effect of tightening and shaping can be seen immediately after treatment.
6. The effect can last for at least 18-24 months at a time.
7. One shot can be output 12 lines.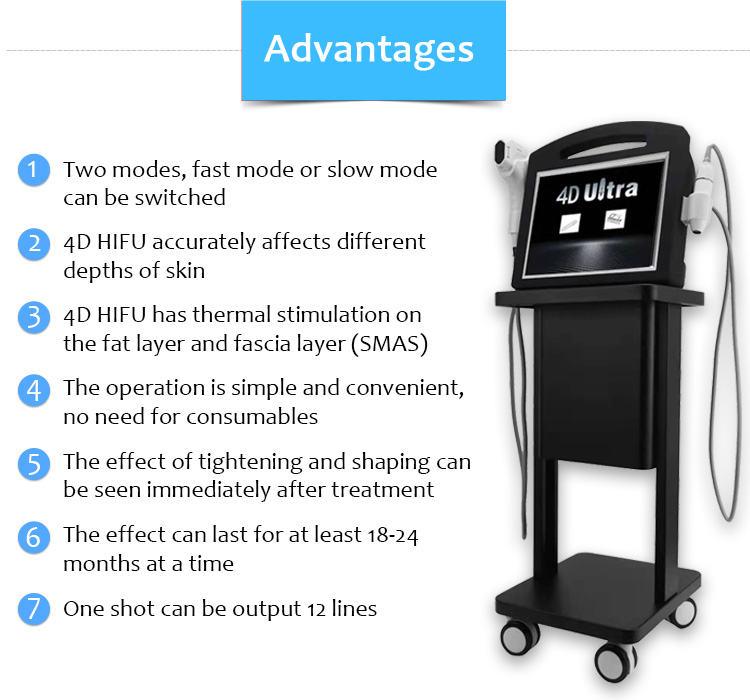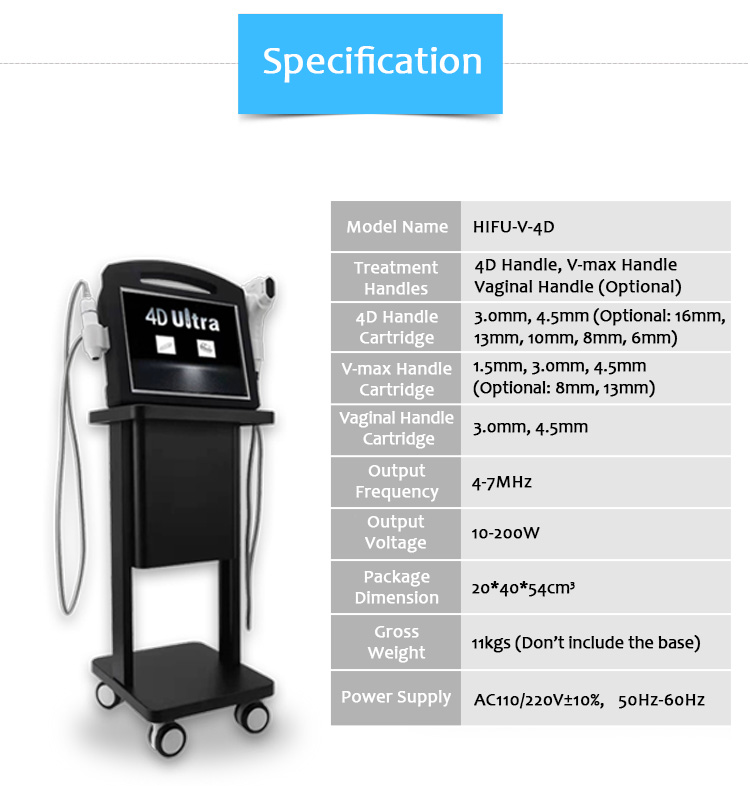 ---
Mode name: HIFU V 4D
Treatment Handles

4D Handle, V-max Handle
Vaginal Handle (Optional)

4D Handle Cartridge

3.0mm, 4.5mm(Optional:16mm. 13mm, 10mm, 8mm, 6mm)

V-max Handle Cartridge

1.5mm, 3.0mm, 4.5mm (Optional:8mm, 13mm)

Vaginal Handle Cartridge

3.0mm, 4.5mm

Output Frequency

4-7MHz

Output Voltage

10-200W

Package Dimension

20*40*54cm³

Gross Weight

11Kgs (Not include the base)

Power Supply

AC110/220V±10%, 50Hz-60Hz