INA-GC01 RF Thermal & Healthy Series Increases Metabolism Multifunctional Device
Product Details
Specification
Before & After
INA-GC01 RF Thermal & Healthy Series Multifunctional Device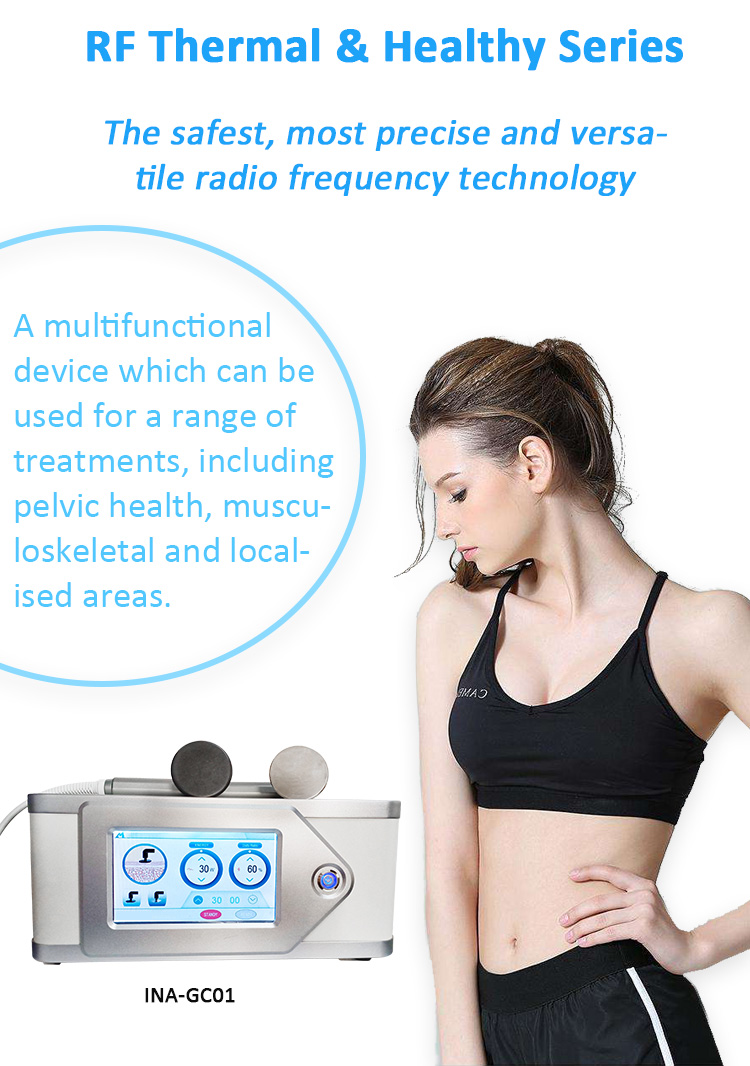 Treatment Theory
RF thermal & healthy machine INA-GC01 converts electric current into a stable frequency. The return plate closes the electrical circuit enabling our patented and stable 448KHz radio frequency to be delivered in a safe and effective manner.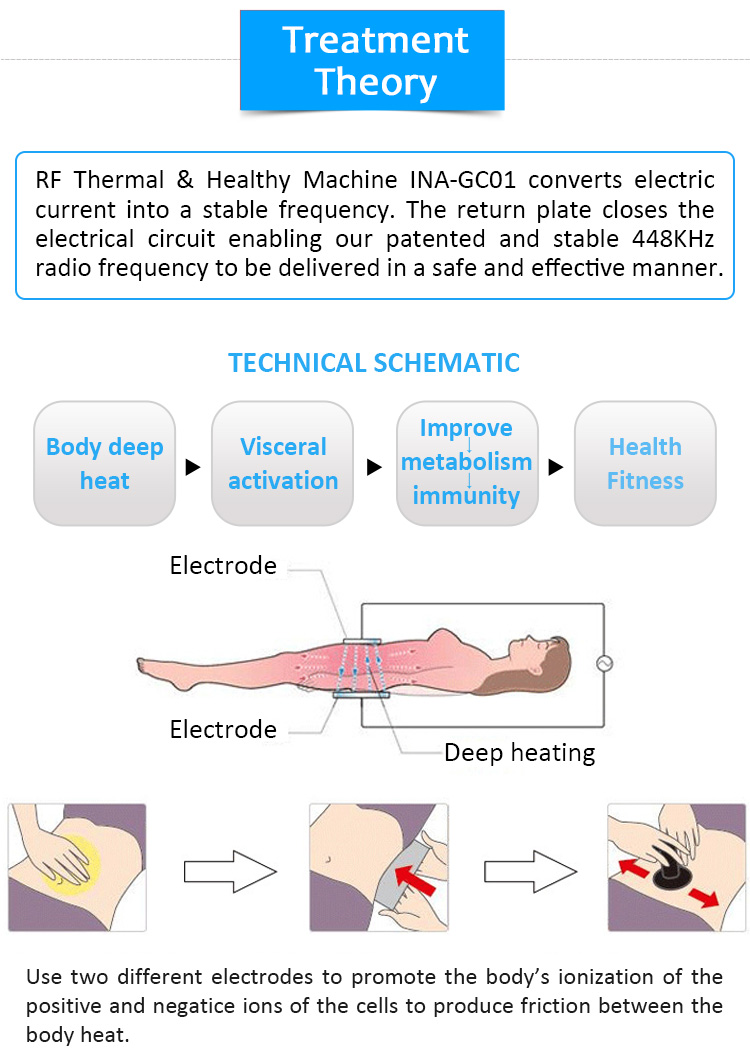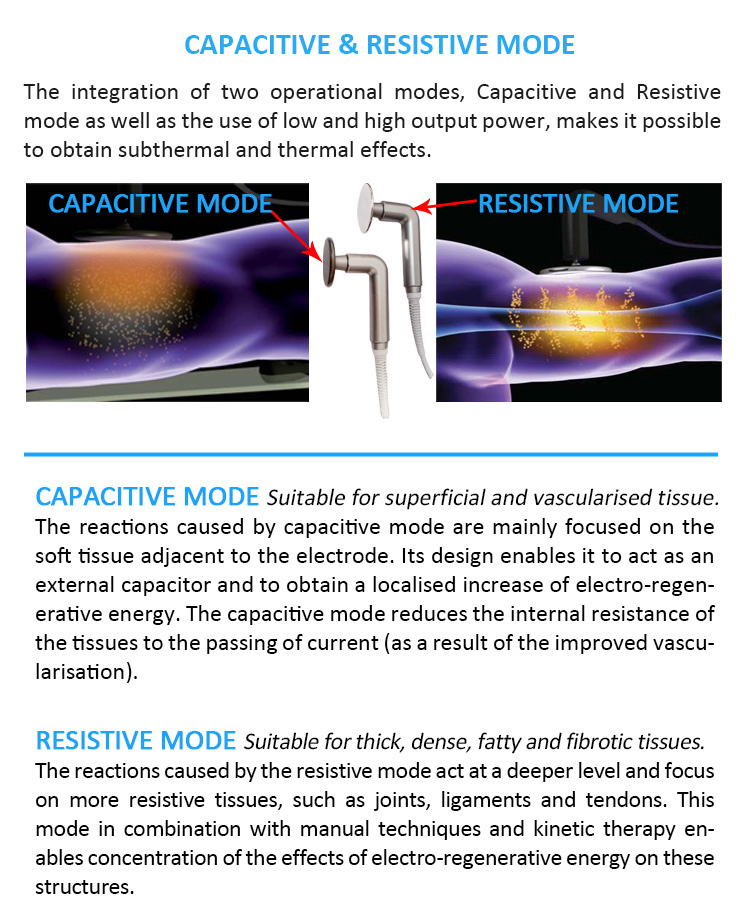 Application
Normalizes cell function and regeneration.
Enables superfical texture change to cellulite.
Increases metabolism.
Increases tissue blood flow.
Helps to detoxify damaged tissue.
Provides an anti-inflammatory response.
Increases circulation in the extracellular matrix.
Increases tissue and cellular oxygenation.
Stimulates collagen and elastin synthesis.
Provides analgensic effect.
Mobilizes ions at a cellular level.
Increases vasodilation increases drainage.
Stimulates stem cell proliferation.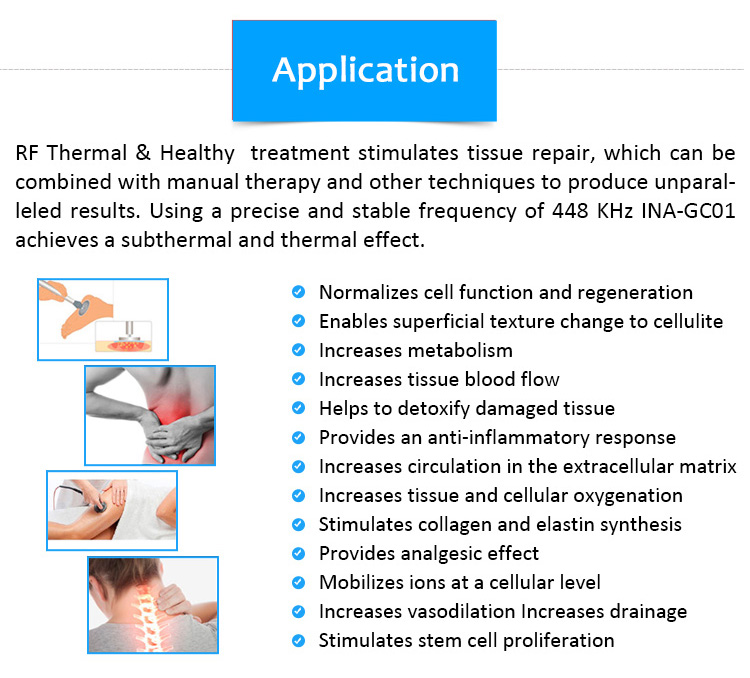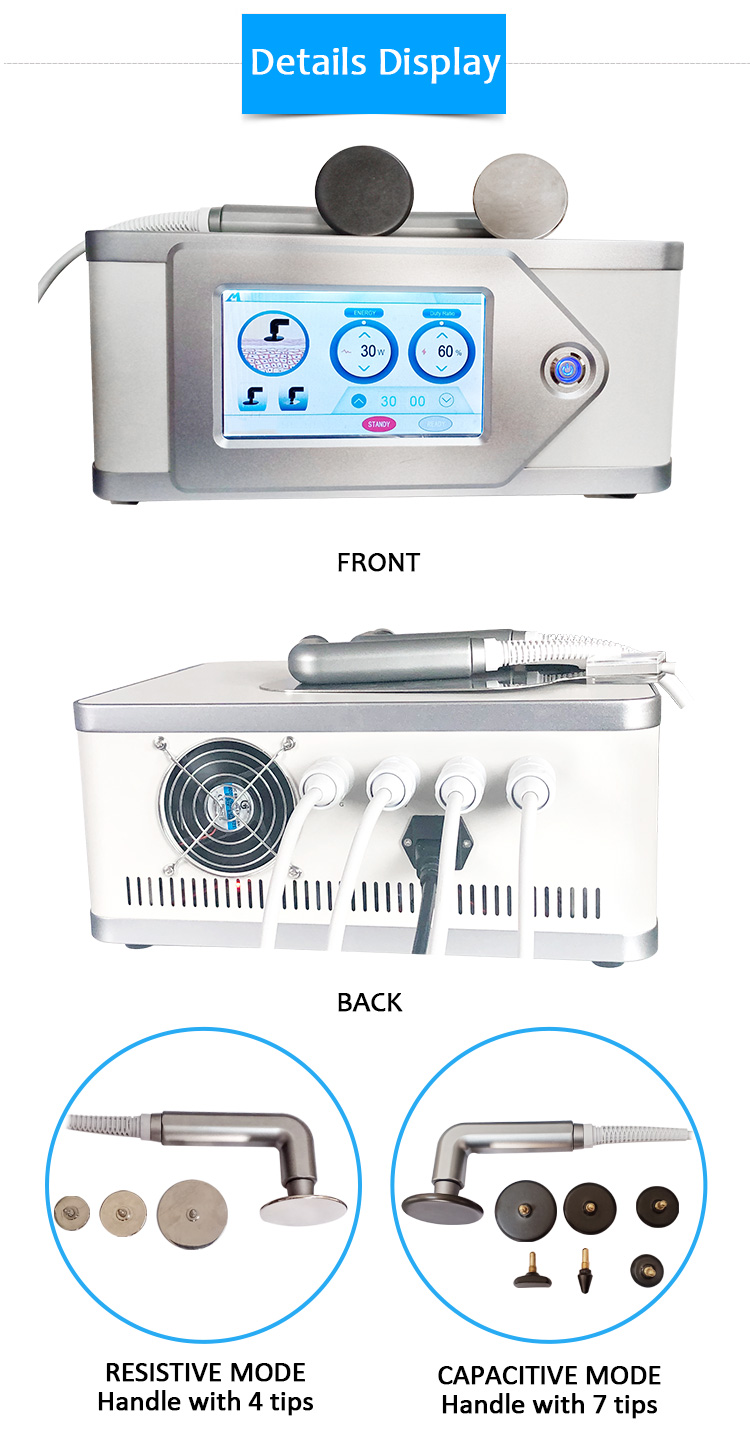 Advantages
Safe
Equipped with contact detection capability, when the INA-GC01 detects loss of contact between the electrode and skin it decreases unit output causing no harm.
Comfortable
The handles of INA-GC01 are designed to provide comfort for you as well as your clients, with an ergonomic design made to fit comfortably in your hand throughout treatment.
Easy to Use
Our interchangeable electrodes allow you to change the size of the electrode on both the capacitive and resistive hand pieces with ease. Quick connect coupling enables fast and simple changing of the electrides.
Versatile
Our wide range of electrode tips are designed to maintain optimal contact with the skin wherever you are treating, even in areas such as the small joints of the hand, wrist and foot.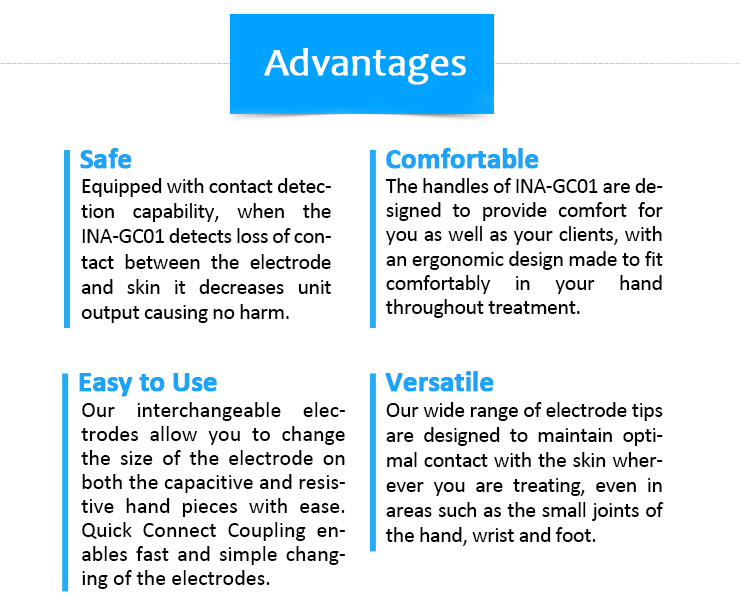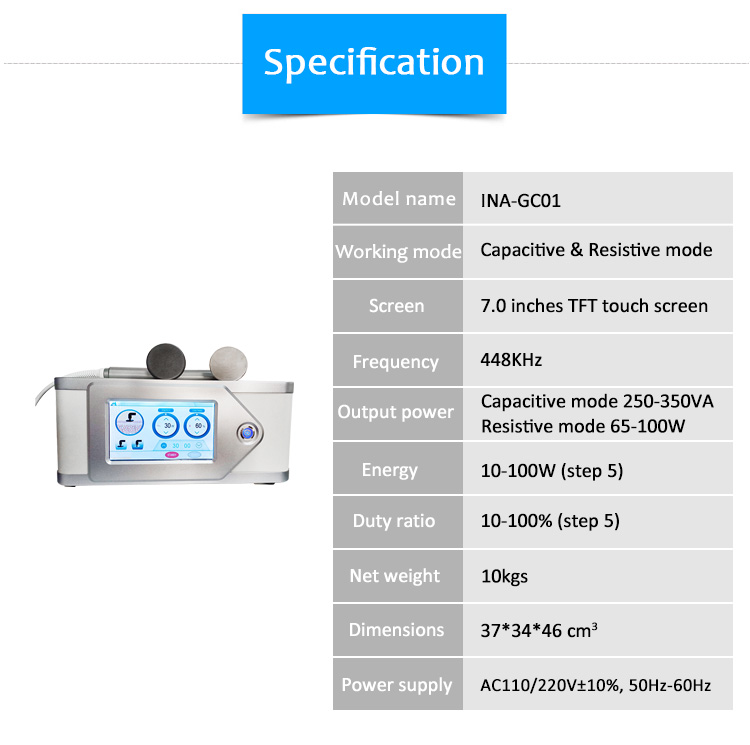 ---
Working mode

Capacitive & Resistive mode

Screen

7.0 inches TFT touch screen

Frequency

448KHz

Output power

Capacitive mode 250-350VA
Resistive mode 65-100W

Energy

10-100W(step 5)

Duty ratio

10-100% (step 5)

Net weight

10kgs

Frequency

1-5hz

Dimension

37*34*46 cm³

Power supply

AC110/220V±10%, 50Hz-60Hz