JHM-06 High Power LED Light Keep Beautiful & Healthy Skin Machine
Product Details
Specification
Before & After
JHM-06 High Power LED Light Keep Beautiful & Healthy Skin Machine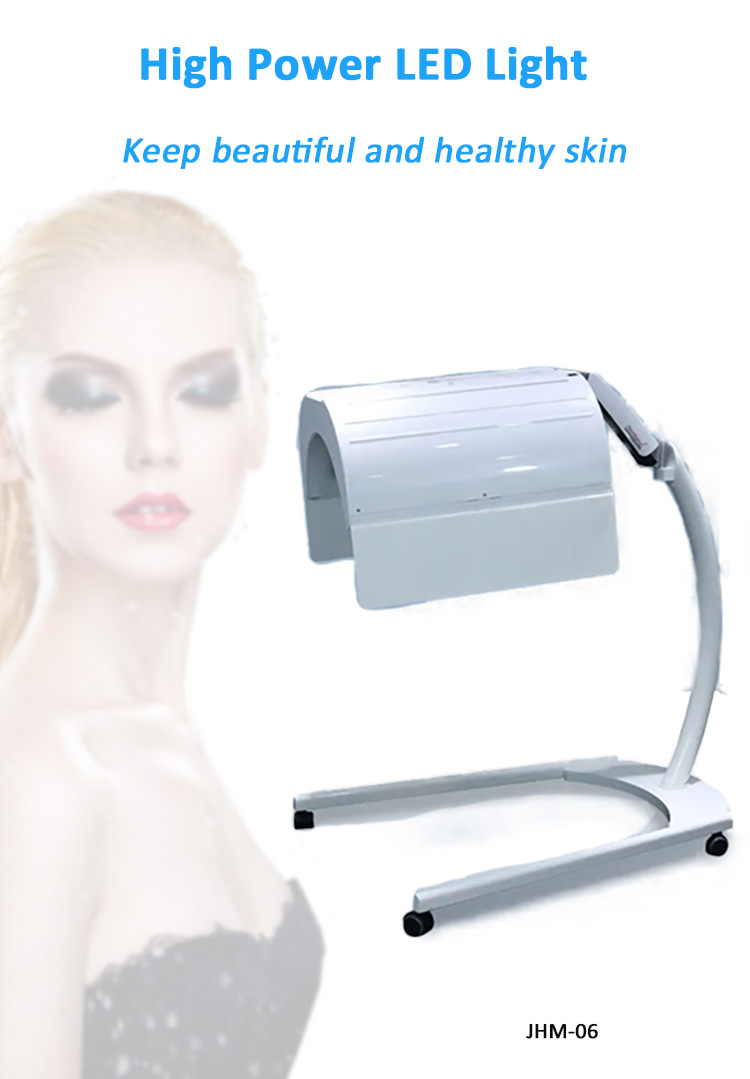 Treatment Theory
JHM-06 adopt high-purity,high-power density 633nm LED light to irradiate the skin, which can change the cell structure, kill bacteria,provide a suitable environment for new cells,enhance the production of new collagen, elastin and collagen, and promote cell growth; it can repair the aging skin of inflammatory acne, relieve the skin burned by the sun without harming the skin, whiten the skin and promote skin elasticity.
The wavelength of JHM-06 promotes the division of skin cells,speeds up the cycle (skin regeneration and exfoliation) to create a youthful and elastic effect.As the face becomes better and the skin becomes delicate, the moisture content inthe skin also increases,making wrinkles lighten and increase skin elasticity and regain beautiful and healthy skin.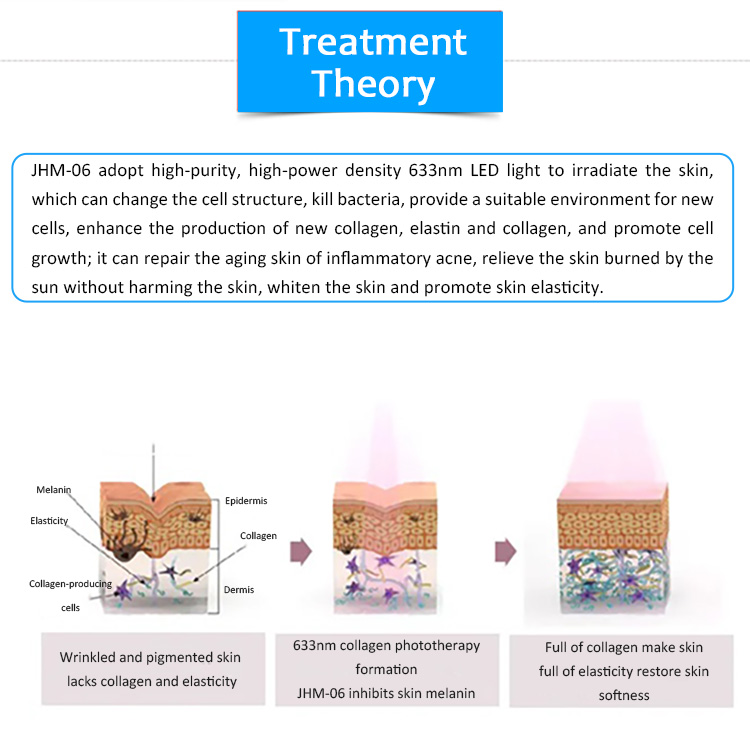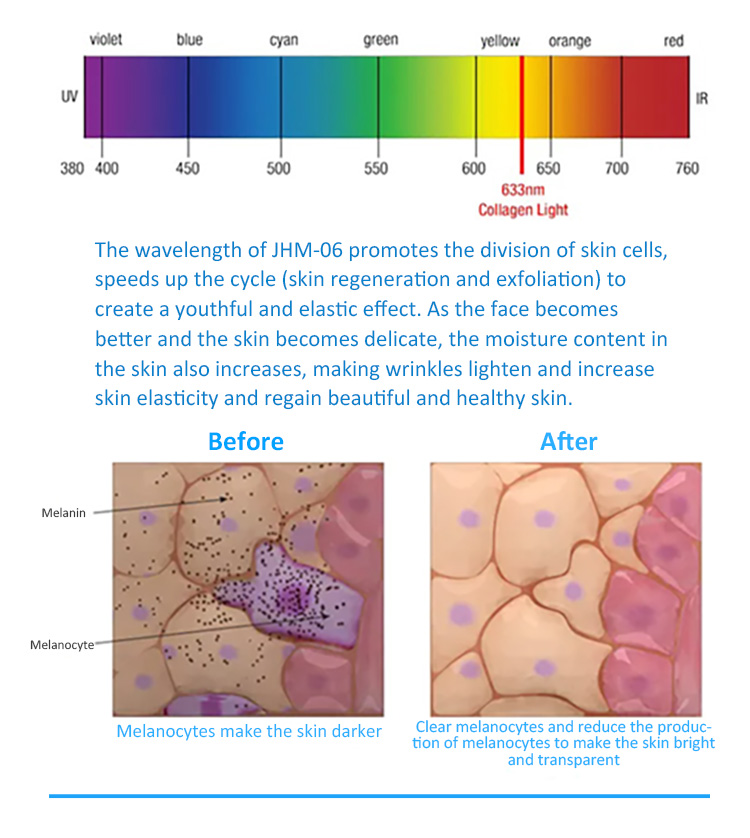 Application
Sensitive skin
Hormonal face
Thin corneum
Large pores
Dark skin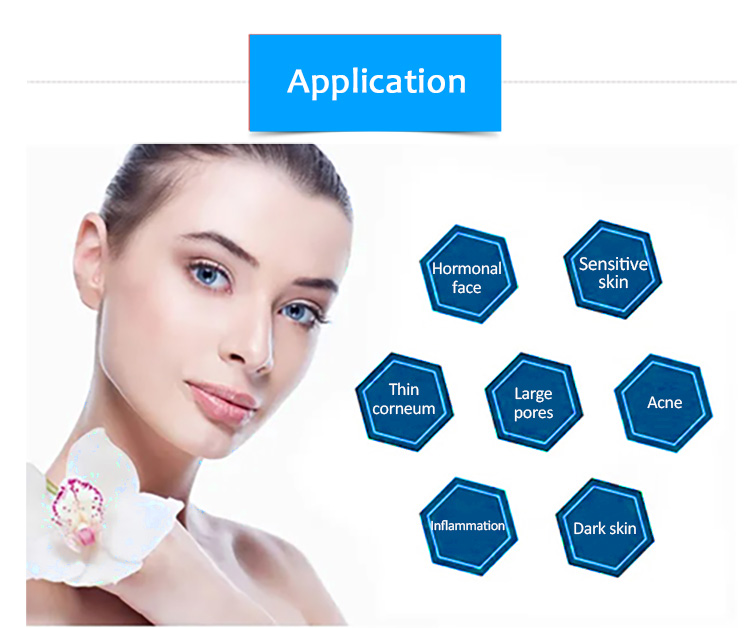 Advantages
1.Regulate sub-health and accelerate cell metabolism.High power LED light treat and repair the skin of chloasma and thin corneum, accelerate cell metabolism and self regeneration.
2.Control inflammation, promote cell metabolism, repair damaged skin, make skin more able to lock in moisture.JHM-06 has the longest wavelength and highest power in the LED light device field.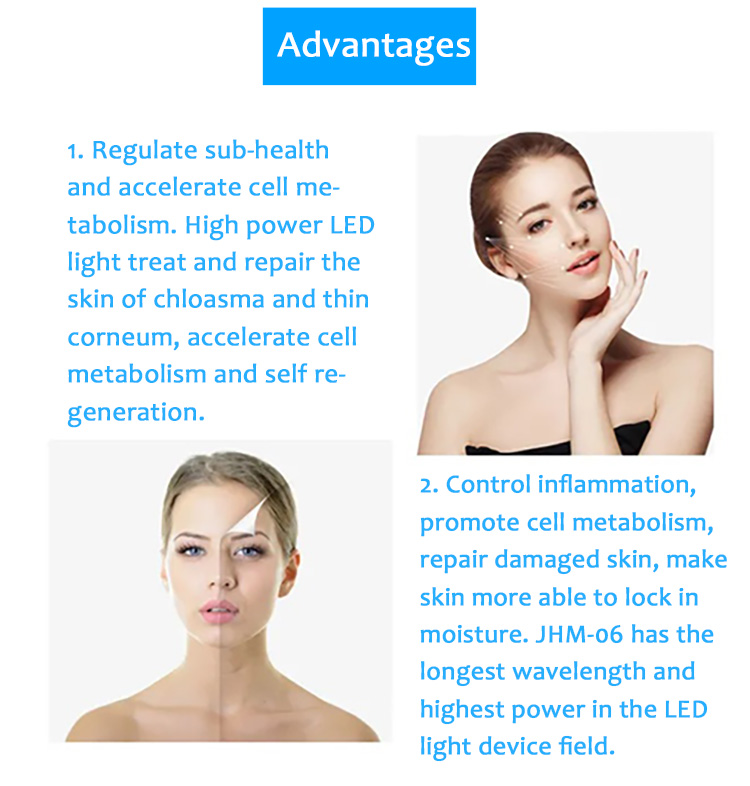 ---