M40E Portable Permanent Hair Removal Skin Rejuvenation IPL Beauty Machine
Product Details
Specification
Before & After
M40E Portable Permanent Hair Removal Skin Rejuvenation IPL Beauty Machine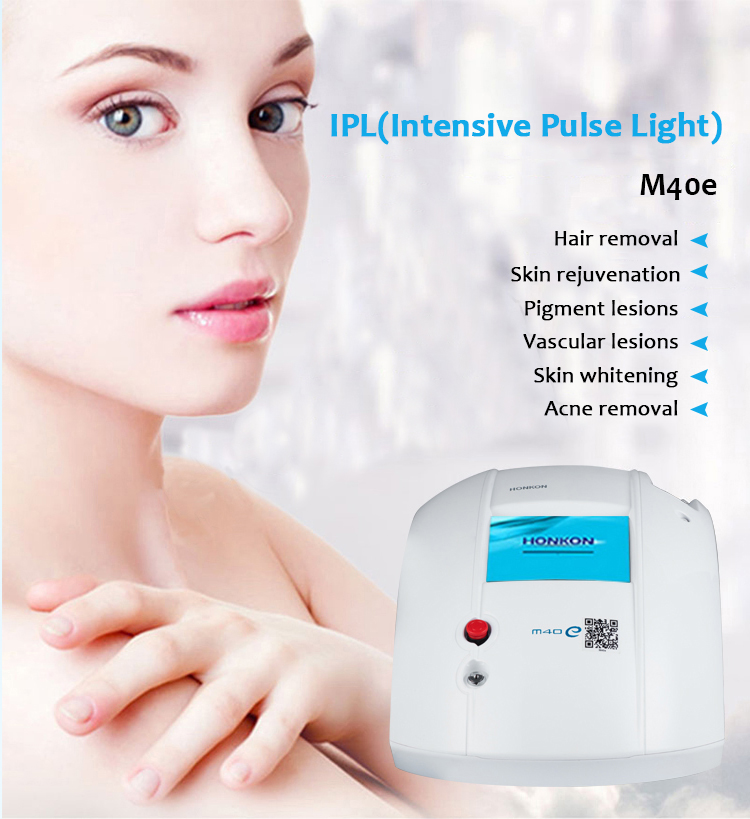 Treatment Theory
Intense Pulsed Light is an incredible and relatively new process based on emitting high intensity pulses of light to penetrate the skin and eliminate a myriad of complaints. IPL is considered a non-ablative resurfacting technique. Different wavelengths are used for different levels or types of penetration and therefore relate to the different type of treatment available. In permanent hair removal. Selective Photo Thermolysis is what damages the folicle and causes it to fall out.The pulses of light target the melanin in the hair shaft and travel to the folicle, heating and destorying it. During skin rejuvenation the light pulse can target the haemonglobin for vasular lesions or the melanin for pigmented lesions. Not only does the treatment decrease age spots and capillaries, it also encourages new collagen growth to improve skin texture, increase skin smoothness and reduce pore size and fine lines.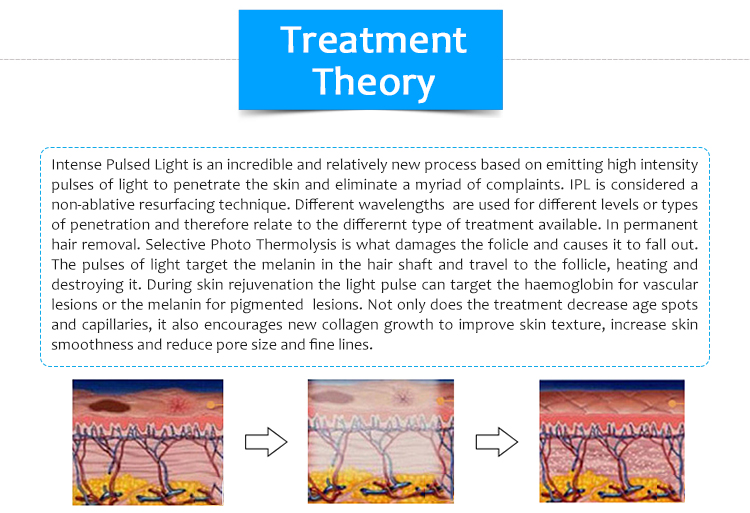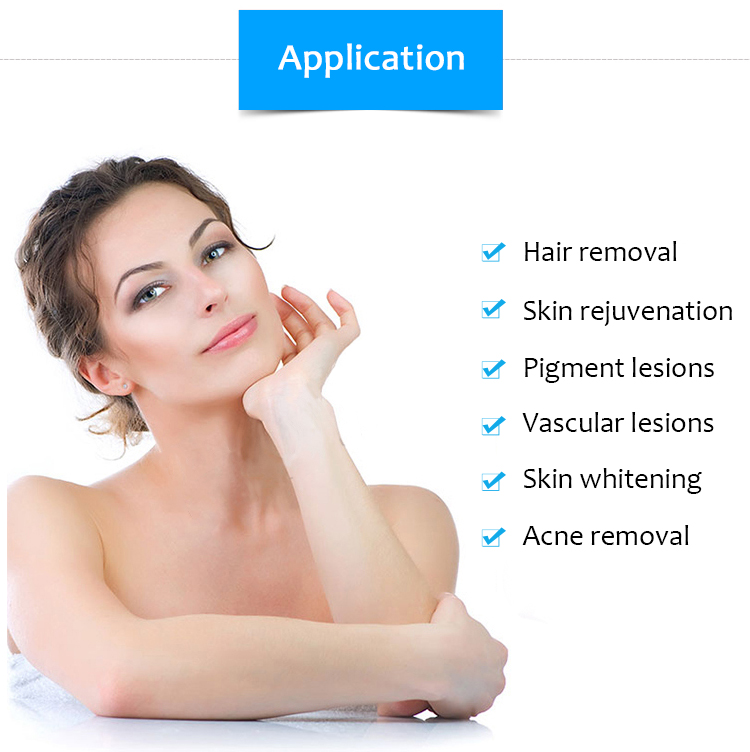 Applications
1. Hair removal
2. Acne removal         
3. Pigment lesions        
4. Vascular lesions     
5. Skin rejuvenation
6. Skin whitening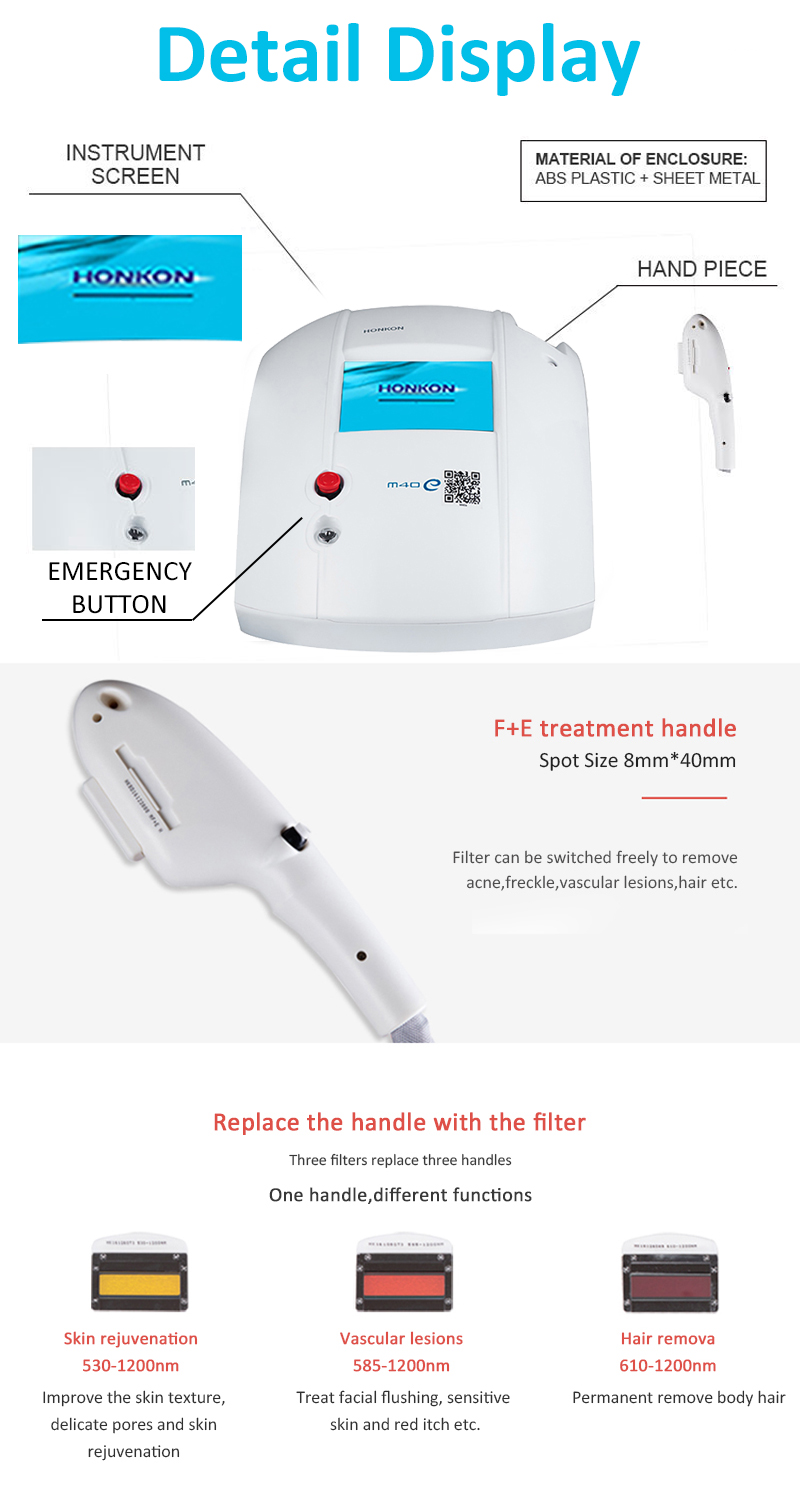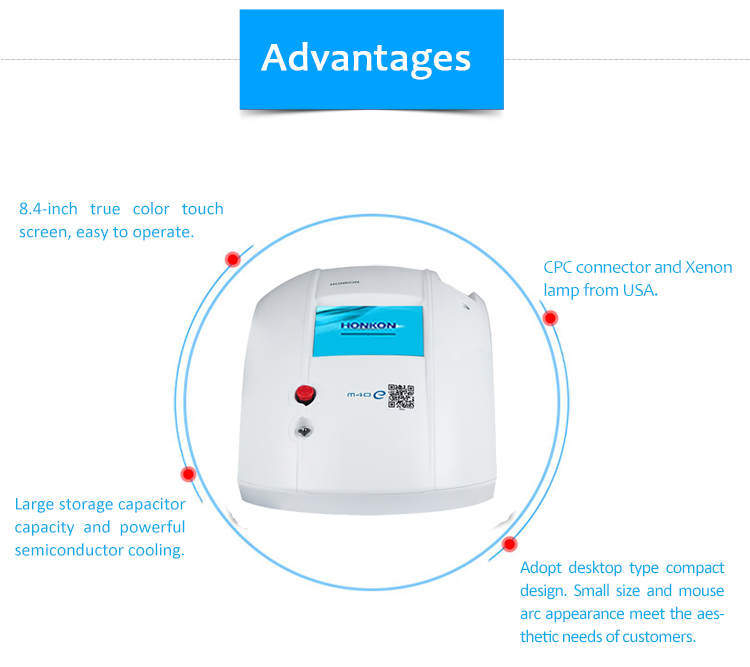 Features & Advantages
1. 8.4-inch true color touch screen, highlight and information storage.
2. CPC connector and Xenon lamp from USA.               
3. Large storage capacitor capacity and powerful semiconductor cooling.
4. Adopt desktop type compact design. Small size and mouse arc appearance meet the aesthetic needs of Japanese and Korean customers.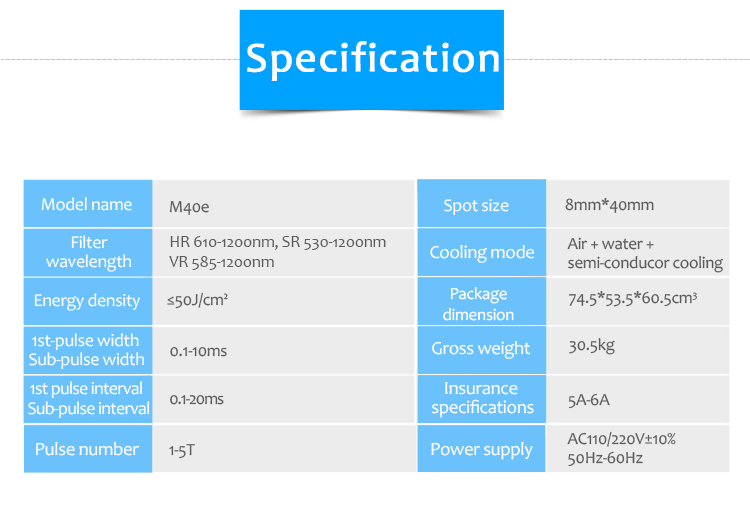 ---
Filter wavelength

HR 610-1200nm




SR 530-1200nm




VR 585-1200nm

Energy density

≤50J/c㎡

Spot size

8mm*40mm

1st-pulse width
Sub-pulse width

0.1-10ms

1st pulse interval
Sub-pulse interval

0.1-20ms

Pulse number

1-5T

Insurance specifications

5A-6A

Power supply

AC110/220V±10%,   50Hz-60Hz

Package dimension

74.5*53.5*60.5cm³

Gross weight

60kg