M521plus Facial Hydra Water Dermabrasion Micro Bubbles Machine for Deep Cleaning and Skin Rejuvenation
Product Details
Specification
Before & After
M521plus Facial Hydra Water Dermabrasion Micro Bubbles Machine for Deep Cleaning and Skin Rejuvenation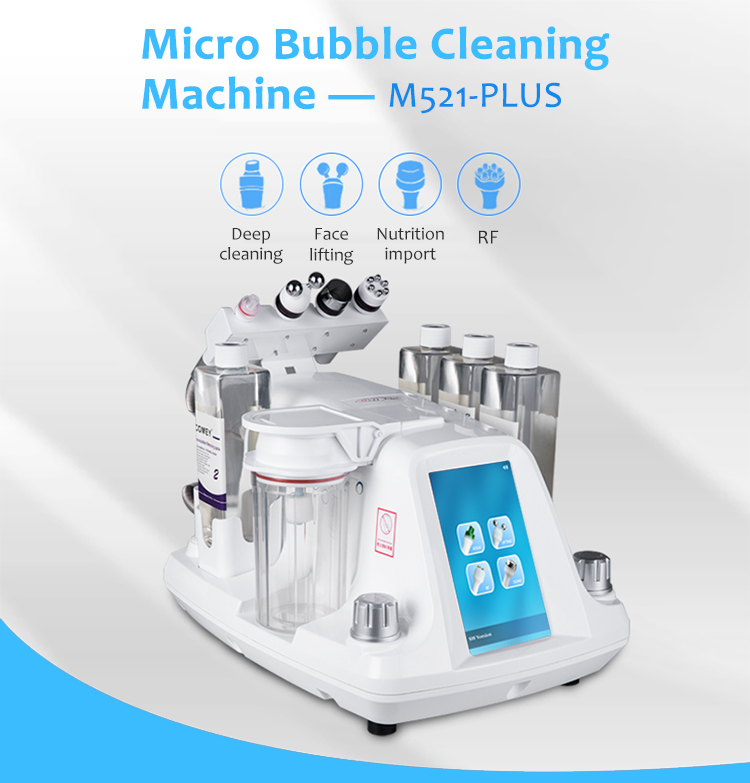 Treatment Theory
Micro-bubble cleaner is fully combined with nutrient solution by vacuum circuit. it uses a special designed spial head to touch skin directly to make sure the long-time touching and peeling off cuticle.
Mirco Bubbles cleaning machine is combined with adsorption. It can clean hair follicle funnel deeply, clear aging cutin cells accurately and eliminate sebum in a safe and painless state. This machine can remove all kinds of impurities, mites and grease residue. it also provides skin with lasting nutrition to make the skin smooth and delicate. it can solve dryness, dandruff, dull, pale, roughness problems.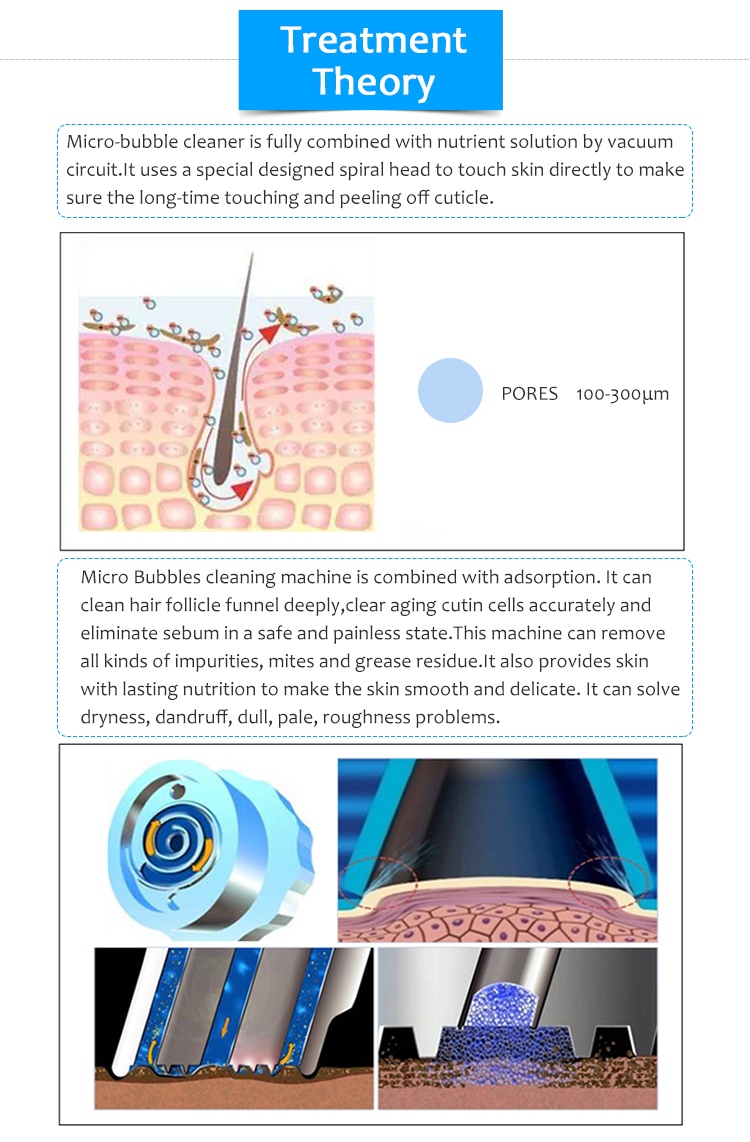 Applications
1. Skin whitening / Acne removal
2. Blackhead / Whitehead skin care
3. Supplement oxygen firming skin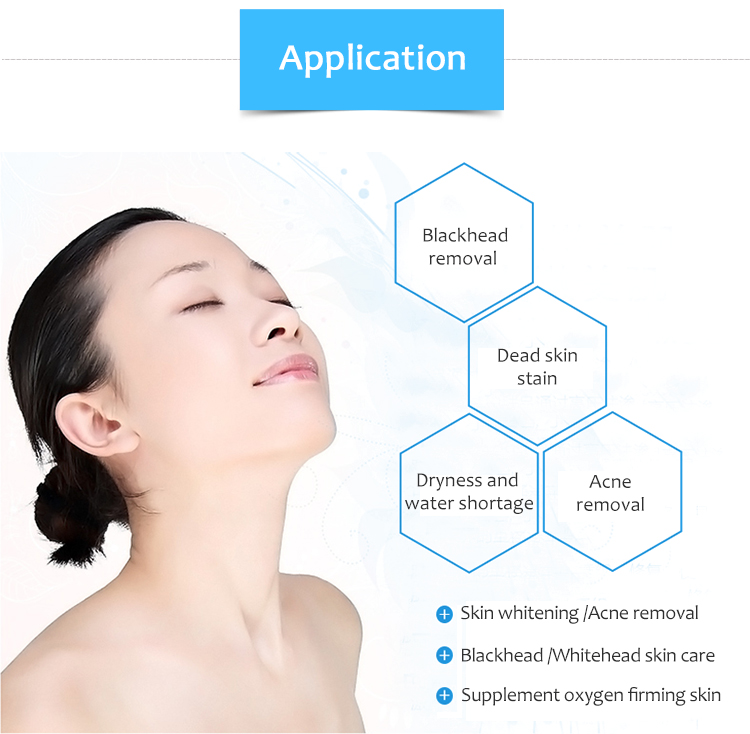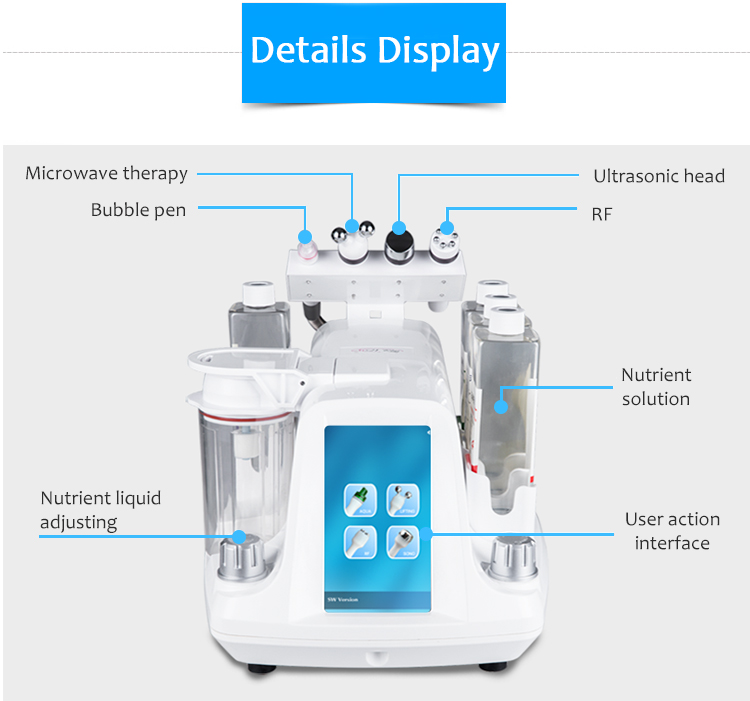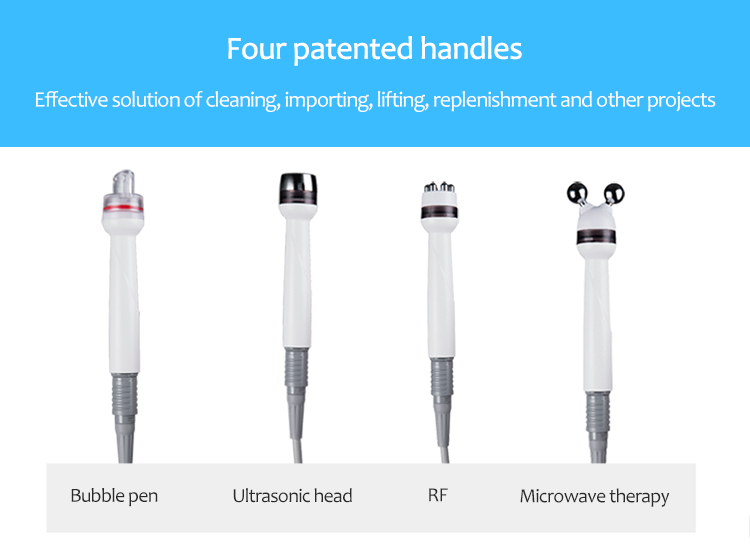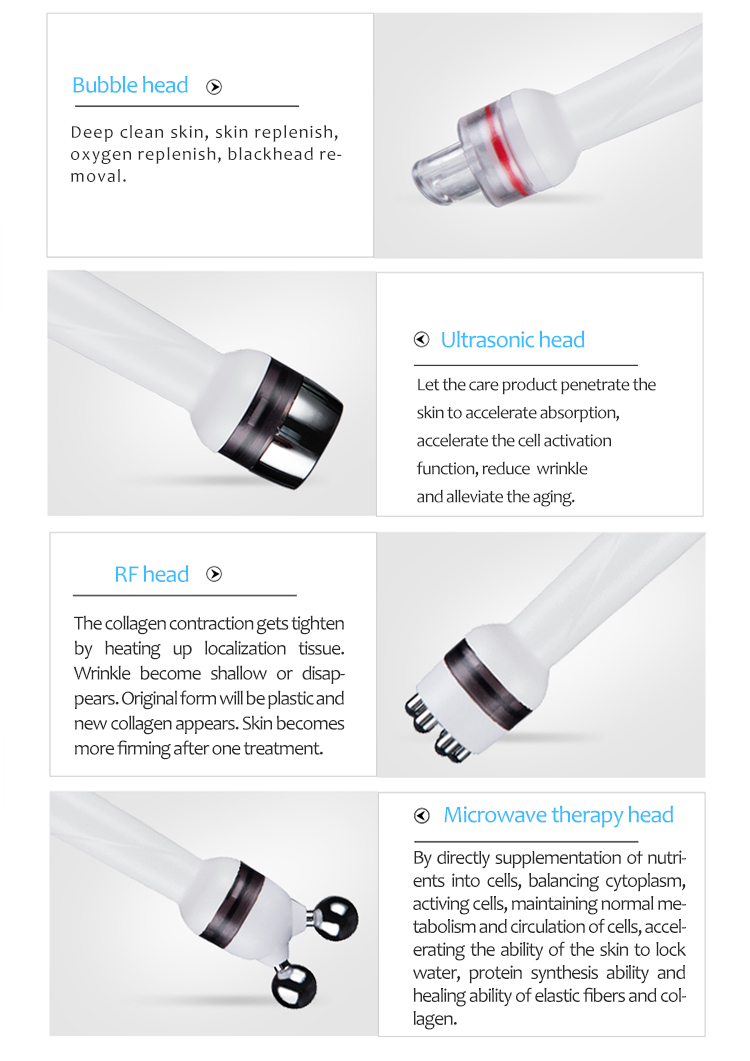 Features & Advantages
Safe and reliable
Causing peeling effect for the aging of the accumulation of keratinocyte production to make it more sophisticated and tageted.
Nutrition supply
Unique operation hand, introduction of nutrient solution, improve skin nutrition absorption rate.
Nanometer high moisture
Solve skin dryness, prevent fine lines from producing, balance grease.
High Oxygen content
Promote blood circulation and active cell repair.
Ultrasound enery
Promote metabolism, enhance resistance and adjust autonomic nerves.
Deep cleaning
Clean hair follicle funnel department, skin moisturizing, dispel aging cutin.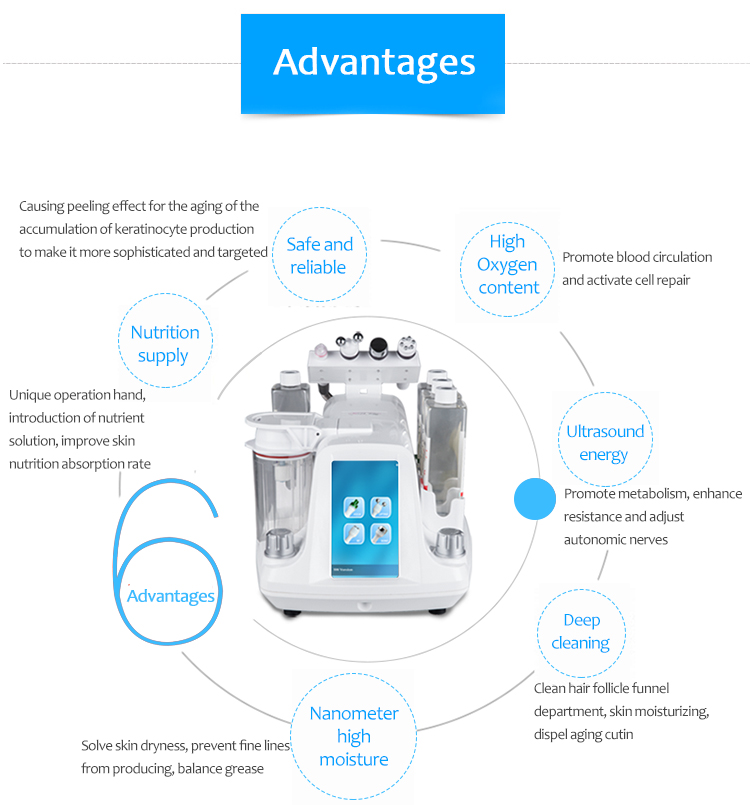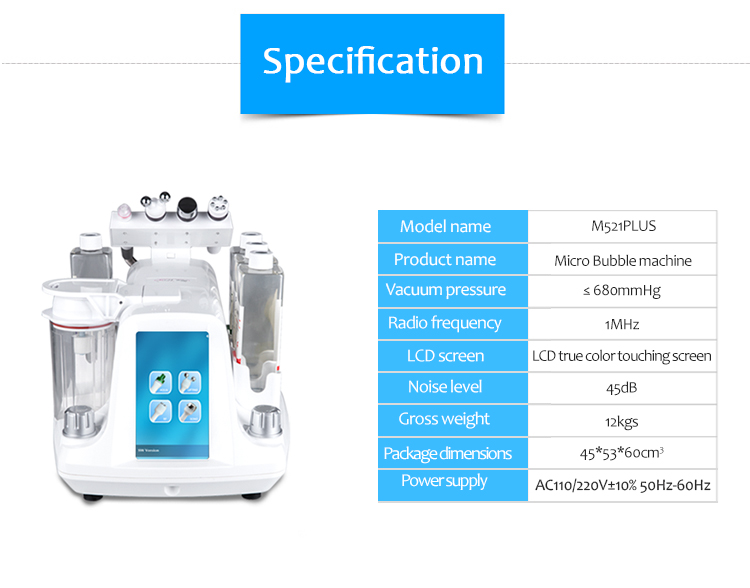 ---
Model name:M521plus
| | |
| --- | --- |
| Product name | Micro bubble machine |
| Vacuum pressure | ≤680mmHg |
| Radio frequency | 1MHz |
| LCD screen | LCD true color touching screen |
| Noise level | 45dB |
| Gross weight | 12kg |
| Package dimensions | 45*53*60cm³ |
| Power supply | AC110/220V±10% 50Hz-60Hz |