M90eplus IPL/E-Light Hair Removal Skin Rejuvenation RF Skin Tightening Tattoo Removal Machine
Product Details
Specification
Before & After
M90eplus IPL/E-Light Hair Removal Skin Rejuvenation RF Skin Tightening Tattoo Removal Machine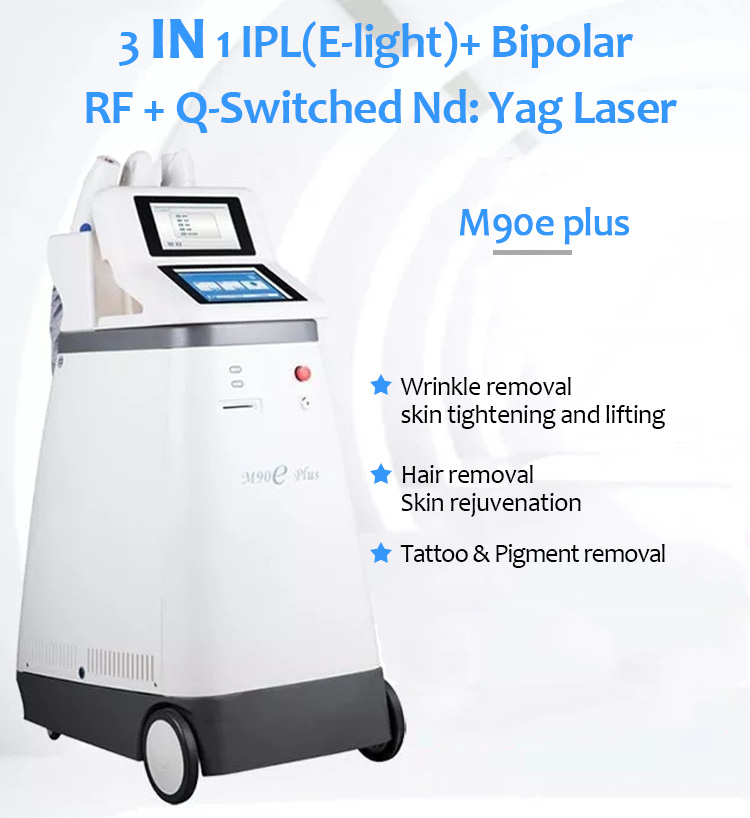 Treatment Theory
Honkon E-light is a high-intelligent and non-ablative technology that simultaneously harnesses the power of radio frequency(RF) and optical energy(IPL). Ultra optical energy causes the skin to initiate a natural healing process that rebuilds new collagen and removes broken capillaries and pigment lesions. The radio frequency excites water molecules from which the resultant heat decreases the pore size, tightens the skin, and provides superior wrinkle reduction and smoother skin texture-usually immediately.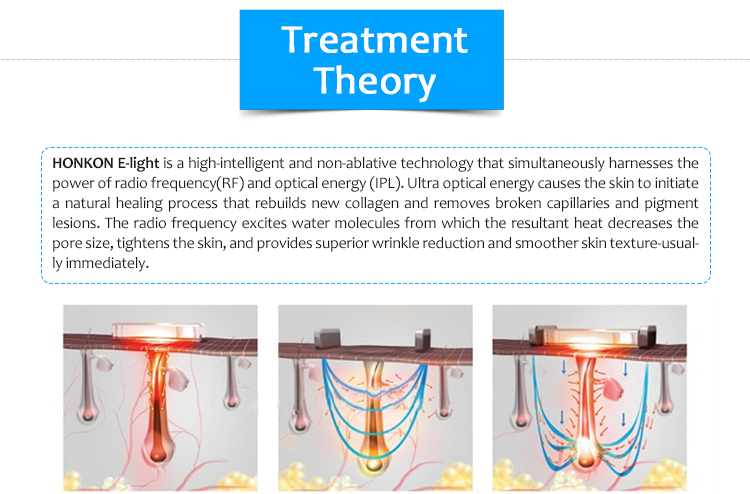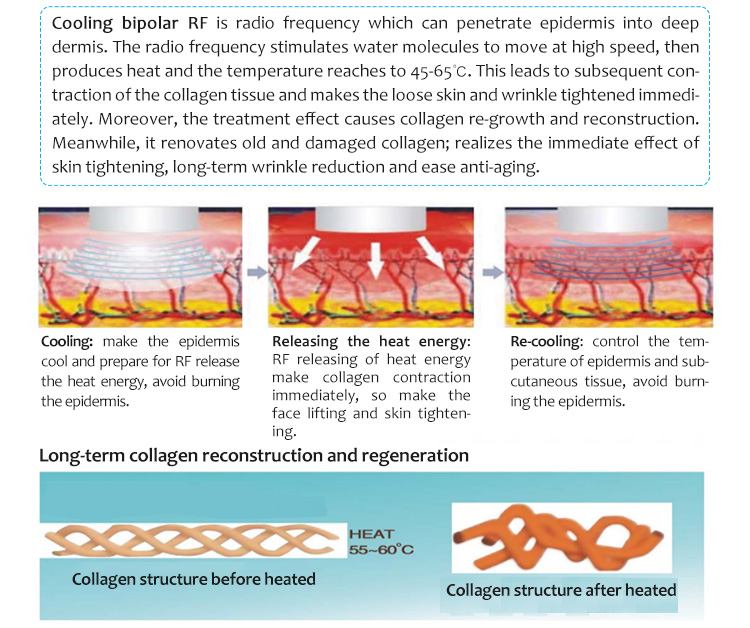 Application
1. Hair removal  
2. Skin rejuvenation          
3. Pigment lesions removal
4. Vascular Lesions removal
5. Skin whitening
6. Acne removal
7. Wrinkle removal
8. Skin tightening
9. Face lifting
10. Tattoo removal

Advantages
1. Adopt AFT technology, moderate heating acts on dermis and avoid large heating stay at the surface of epidermis which is greatly different to the traditional IPL.
2. Double wavelengths coating: 1200nm-950nm-610nm; 1200nm-950nm-530nm, ensure the wavelength of 610nm/530nm much pure, much effective, and painless during treatment.
3. Powerful cooling system consists of air cooling, water cooling and semiconductor cooling, which ensures long working time.
4. The machine has two screens, which can operate two clients at the same time.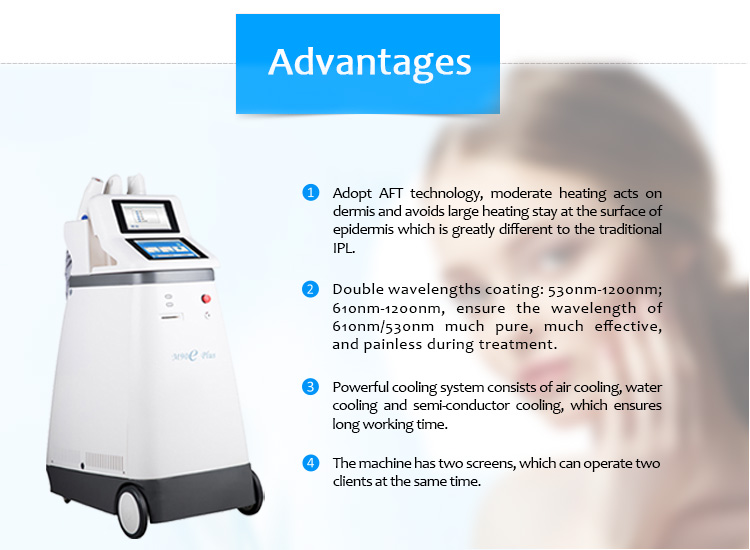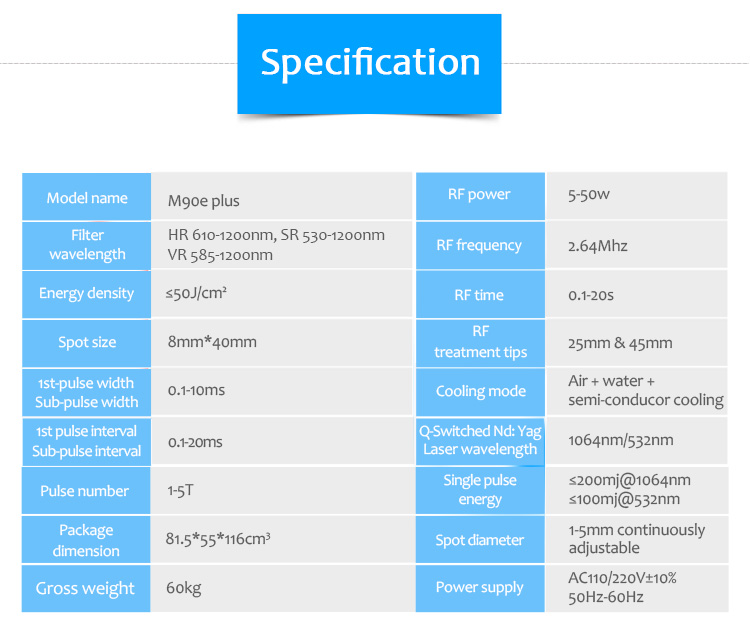 ---
Filter wavelength

HR 610-1200nm




SR 530-1200nm




VR 585-1200nm

Energy density

≤50J/c㎡

Spot size

8mm*40mm

1st-pulse width

0.1-10ms

Sub-pulse width

0.1-10ms

1st pulse interval

0.1-20ms

Sub-pulse interval

0.1-20ms

Pulse number

1-5T

RF power

5-50W

RF time

0.1-20s

RF frequency

2.64Mhz

RF treatment tips

25mm & 45mm

Cooling system

Air + water + semi-conductor cooling

Q-Switched Nd: Yag Laser wavelength

1064nm/532nm

Spot diameter

1-5mm continuously adjustable

Power supply

AC110/220V±10%, 50Hz-60Hz

Package dimension

81.5*55*116cm³

Gross weight

60kg