ML02 PDT Photon Skin Rejuvenation & Wrinkle Removal LED Face Mask
Product Details
Specification
Before & After
ML02 PDT Photon Skin Rejuvenation & Wrinkle Removal LED Face Mask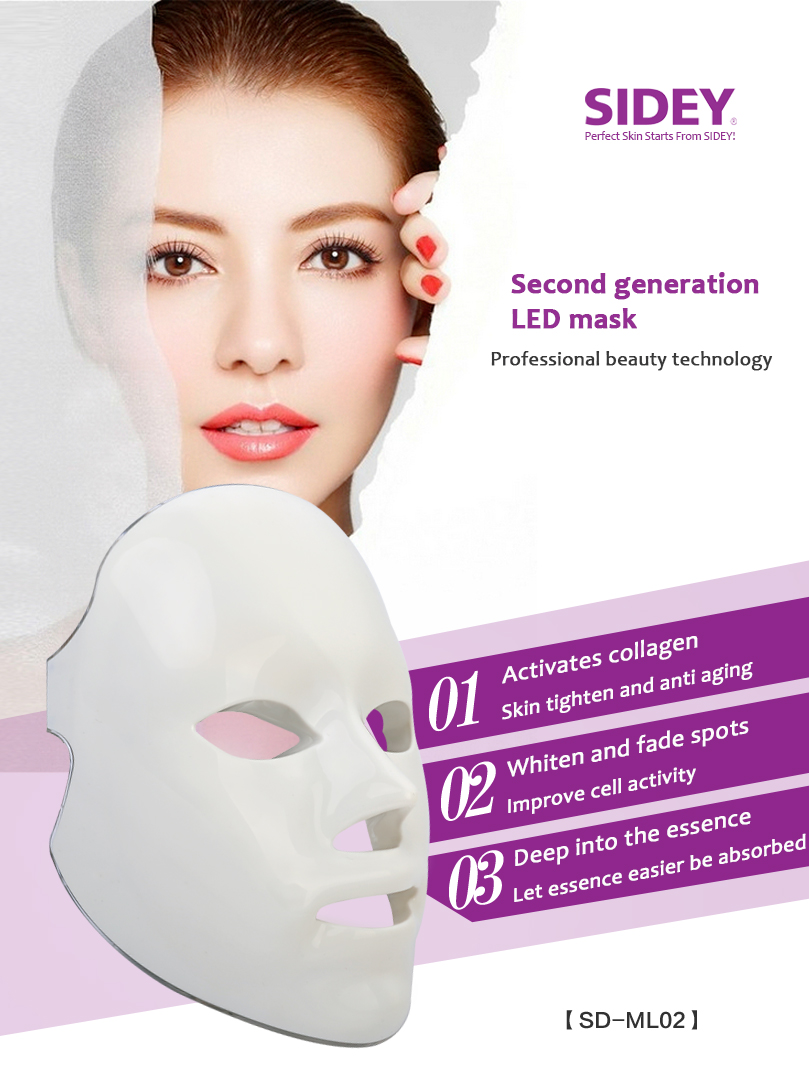 Treatment Theory
LED Microlight Physiotherapy follows the photodynamic principle, through the special LED biological activity light, activity the cell vitality, deeply penetrate the skin, update the basal layer of skin. LED therapeutic system works by shooting a high density red light, blue light and near-infrared light, adopts the model of continuous or pulse output, the effect of improve cell activity, to eliminate harmful bacteria, promote blood circulation, so as to achieve anti-aging, acne and whitening effect, etc.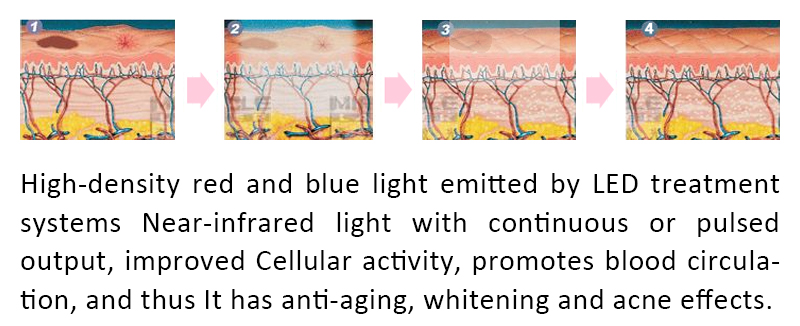 Application
1. Activate Collagen: Accelerate new collagen regeneration, skin will become more tender;
2. Anti-aging: Improve the activity of cells, reduce wrinkle;
3. Improve Skin Tone: Improve blood circulation, let skin become ruddy;
4. Fade Spots: Resolve the pigment, promote blood circulation, control virginal pigmentation generation;
5. Skin Tightening: New collagen regrow, skin becomes more elasticity;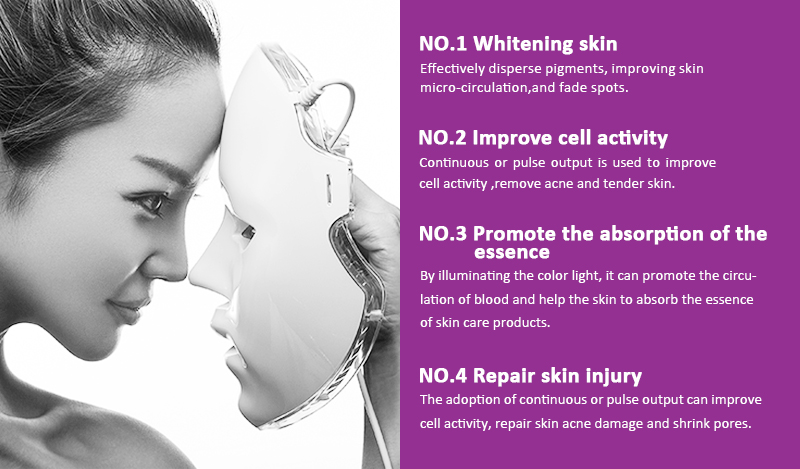 Features & Advantages
1. Wavelength and Function
460nm blue light uses for anti-micro, acne removal and pores shrinking.
630nm red light skin whitening, skin rejuvenation, increase collagen and elasticity.
830nm near-infrared lightstimulate collagen generation, and the activity of cells.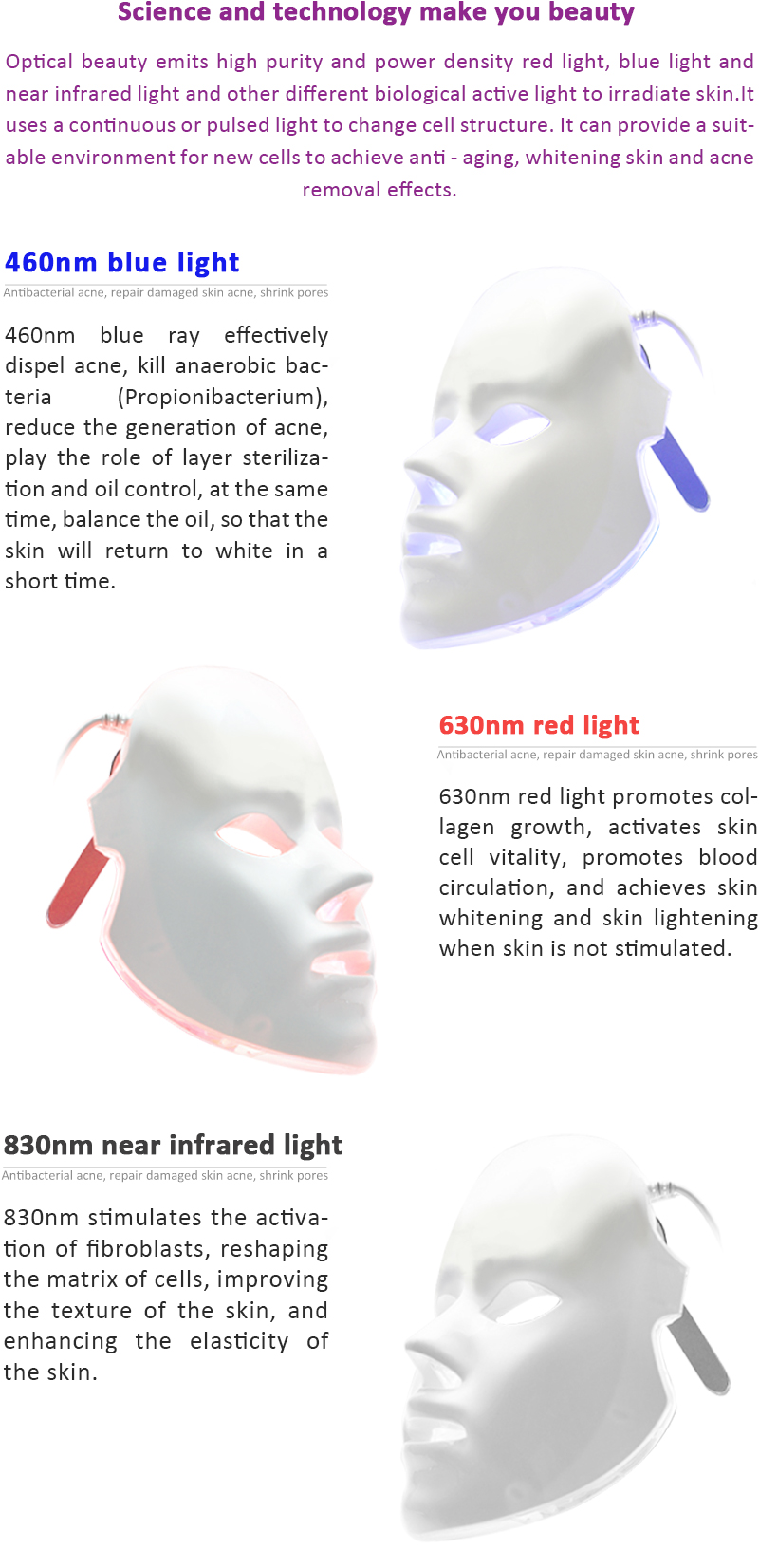 2.  Have a big controller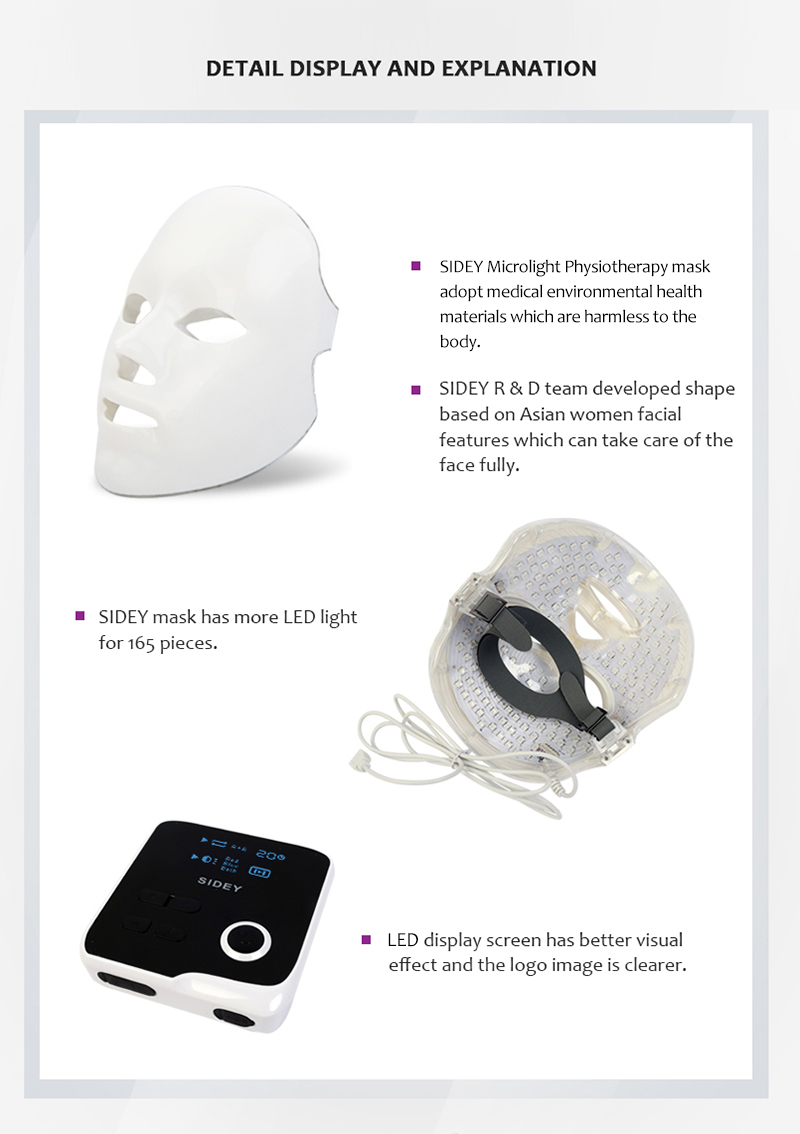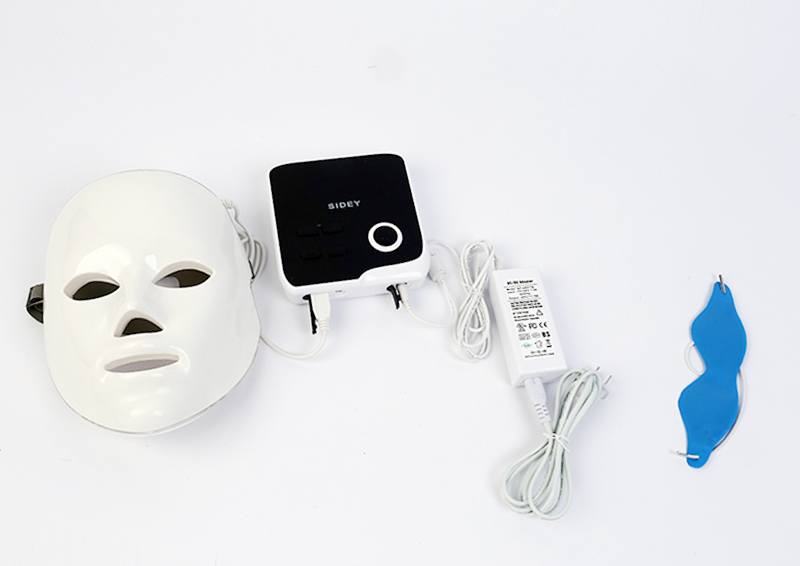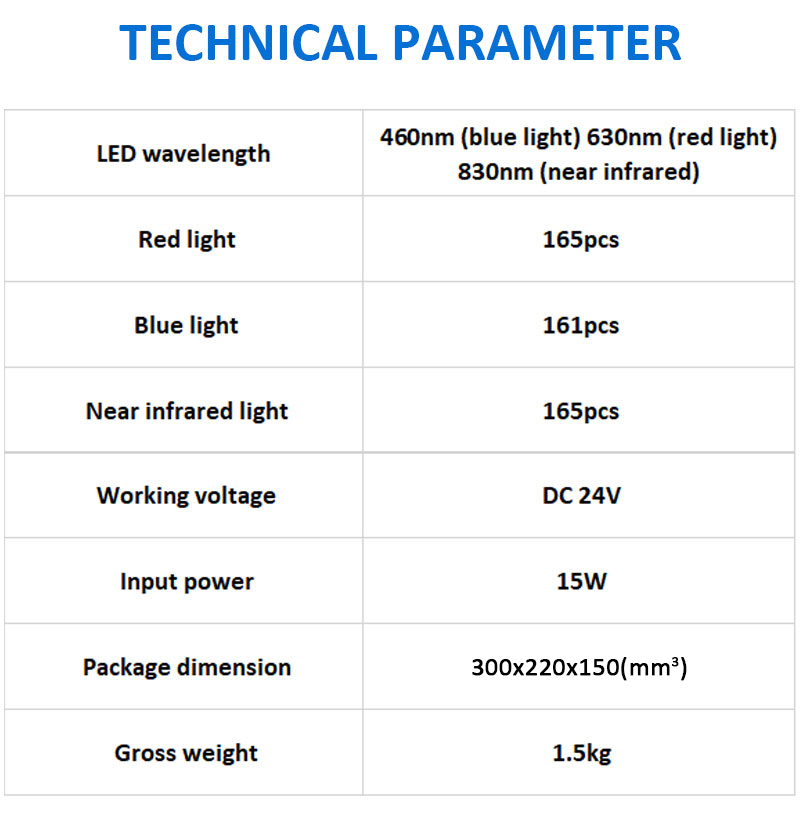 Videos
---
Model name: ML02
| | |
| --- | --- |
| LED wavelength | 460nm (blue light) 630nm (red light) 830nm (near infrared) |
|  Red light |  165pcs |
|  Blue light |  161pcs |
|  Near infrared light |  165pcs |
|  Working voltage |  DC 24V |
|  Input power |  15W |
|  Package dimension |  300x220x150(mm³) |
|  Gross weight |  1.5kg |