MV11 Portable Q-Switched Nd:YAG Laser Pigment Lesions & Tattoo Removal Beauty Salon Machine
Product Details
Specification
Before & After
Powerful Portable Q-Switched Nd:YAG Laser Pigment Lesions & Tattoo Removal Beauty Salon Machine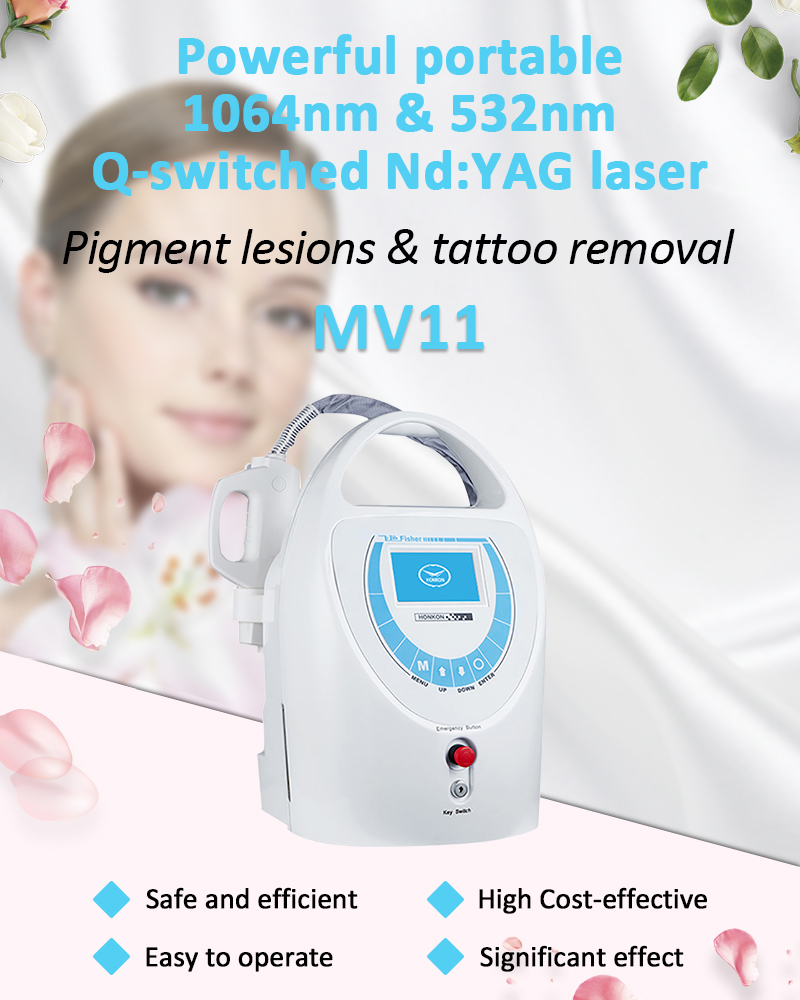 Treatment Theroy
The Q-switched Nd:YAG laser radiates the light with a specific wavelength in high peak energy pulses, hence the light penetrates into the tissue only for a nanosecond. The light is absorbed by the pigmentation and results in an instantaneous blast, that is Light blasting principle. The pigmentation particles are shattered into fragments, some can be bounced out of the skin and others can be split into tiny particles that can be engulfed by phagocytes and then eliminated by the lymphatic system. 
Application 
1. Tattoo ( black, brown, red, blue ,etc.) Tattoo eye line,tattoo eyebrow
2. Pigmented lesions : Sunspot ,Age spots, Nevus,Freckle. 
3. Laser facial : Skin rejuvenation , fine wrinkles and expression lines removal, pore firming,lighten spots,oil control

Features & Advantages
1. MV11 is with keyboard screen               
2. Patent technology of single lamp and dual rods doubles energy output(400mj).     
3. Shorter pulse width(6-8ns)than ordinary with carbon skin rejuvenation function.
4. Potable design and easy to remove,the cost of use and maintenance is lower.       
5. Spot adjustor is optional,high cost-performance.                         
6. Better results for dermal pigmentation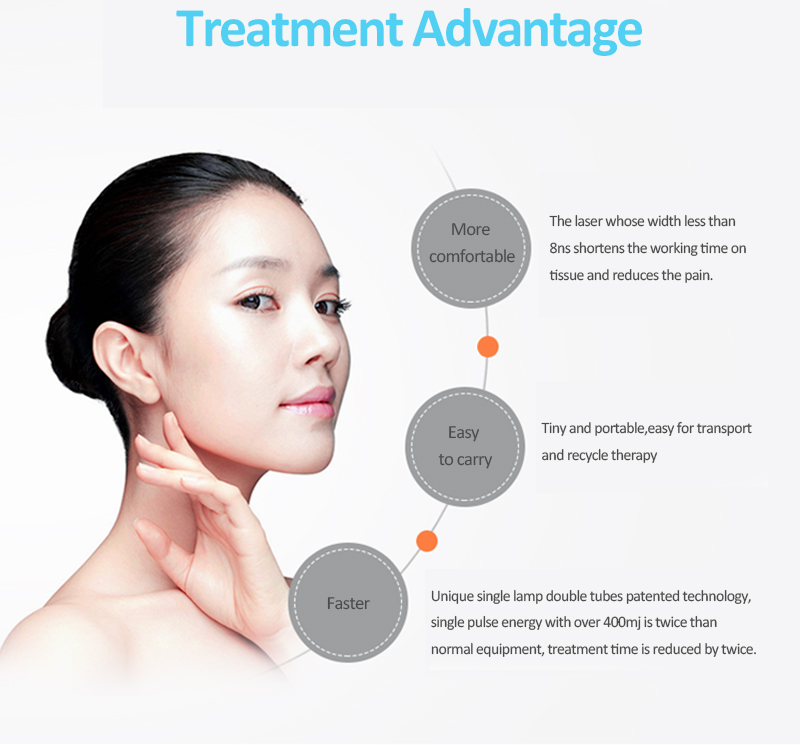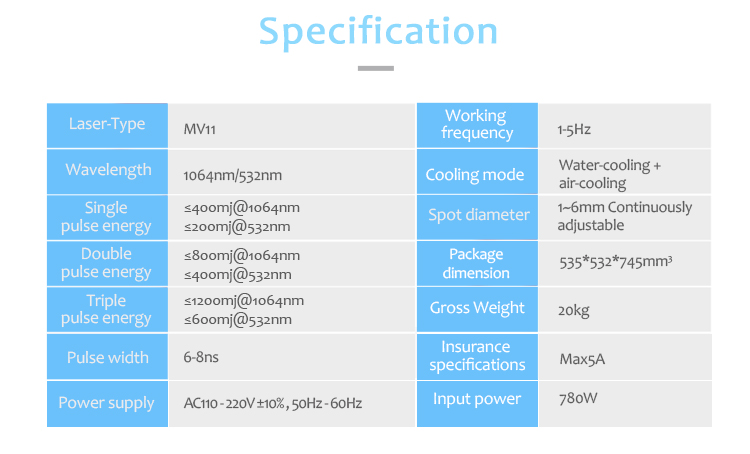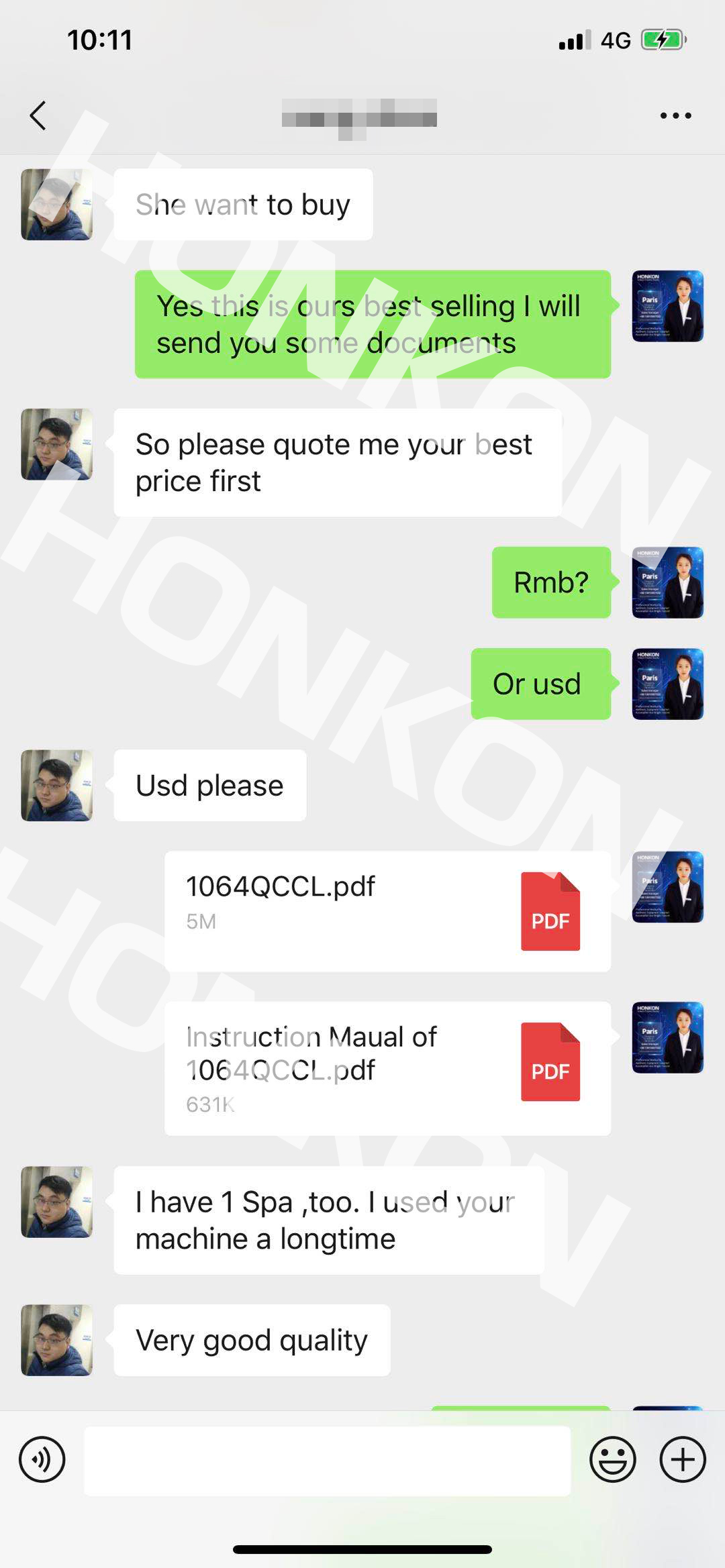 ---
Model name: MV11
Wavelength

1064nm / 532nm

Q Type

Q- switched

Pulse width

6-8ns

Working frequency

1-5HZ

Cooling mode

Water-cooling + air-cooling

Spot adjustment

1、1.5、2、2.5、3、3.5、4mm

Input power

780W

Spot diameter

1-6mm Continuously adjustable

Pulse energy

Single pulse   ≤400mj(1064nm);≤200mj(532nm)

Double pulse   ≤800mj(1064nm); ≤400mj(532nm)

Triple pulse  ≤1200mj(1064nm); ≤600mj(532nm)

Gross Weight

20kg

Packaged dimension

535mm*532mm*745mm