MVPZ01 Portable Q-switched ND: Yag Laser Tattoo Removal & Skin Rejuvenation Machine
Product Details
Specification
Before & After
MVPZ01 Portable Q-switched ND: Yag Laser Tattoo Removal & Skin Rejuvenation Machine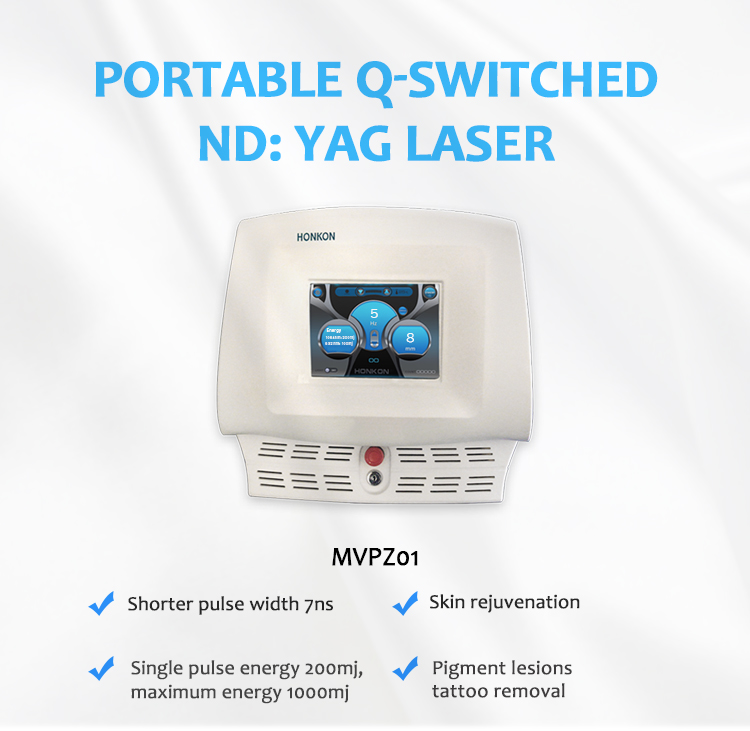 Treatment Theory
The Q-switched Nd: YAG Laser delivers light of specific wavelength in ultra-short (nanosecond). The high peak energy pulses are absorbed by the pigments and results in an instantaneous blats, that is light blasting principle. The pigments and results are shattered into fragments, some can be bounced out of the skin and others can be split into tiny particles that can be engulfed by phagocytes and then eliminated by the lymphatic system.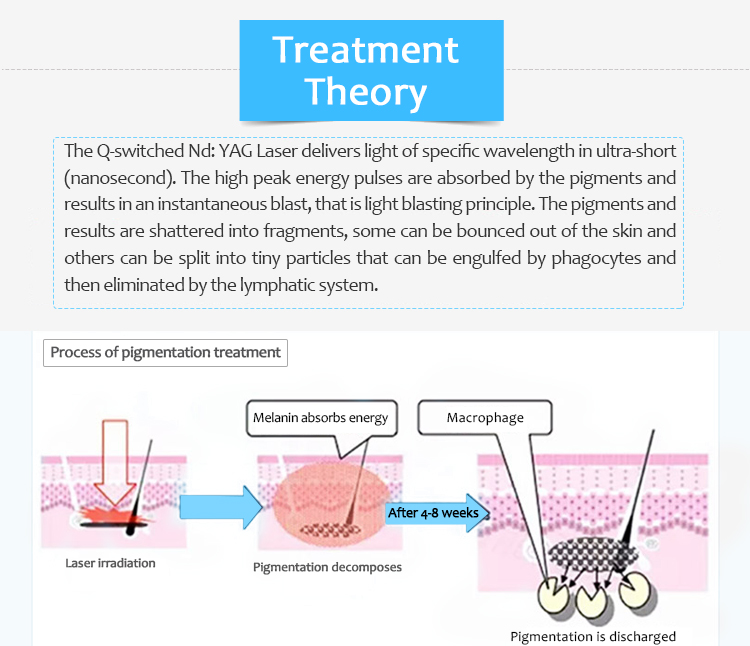 Application
Exogenous pigmented skin problems Tattoo, Eyebrow tattoo, Eyeliner tattoo, Lip line and traumatic pigmentation.
Endogenous pigmented skin problems Freckle, Age spot, Black mole, etc.
With the toner treatment head MVPZ01 can easily realize skin rejuvenation and whitening, pores shrinking, blackheads removal, etc.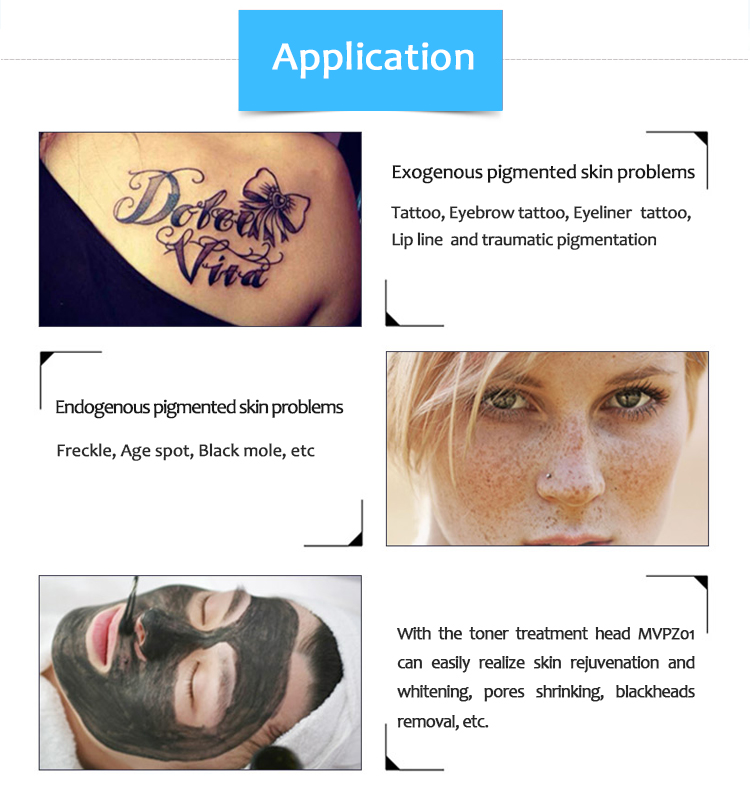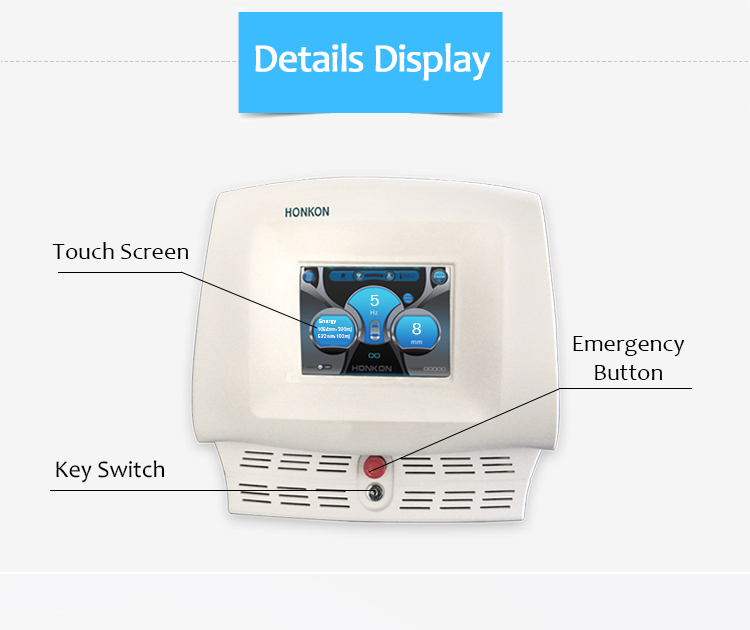 Features & Advantages
More comfortable
Shorter pulse width, less pain, more comfortable treatment experience.
Easy to carry
Portable type, easy to carry and transport.
Faster
Single pulse energy over 200mj, which greatly reduce the treatment time.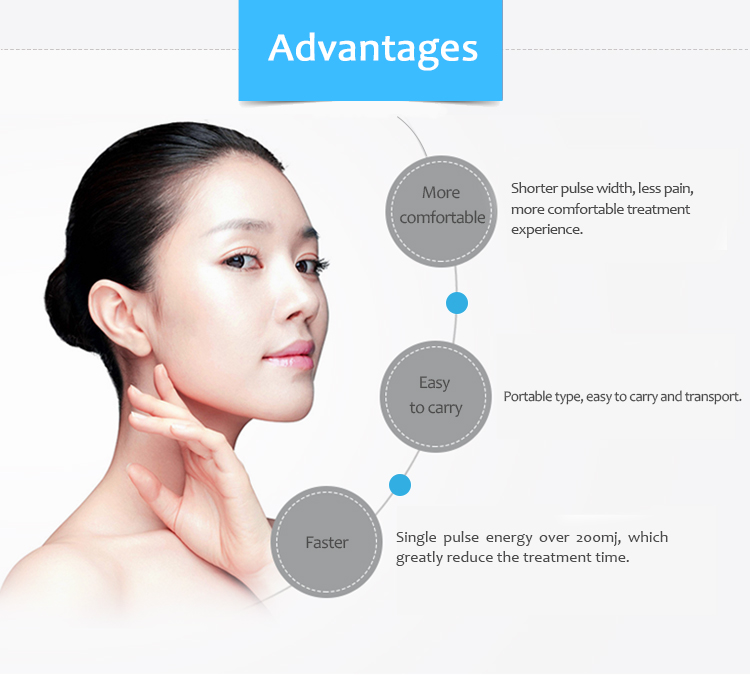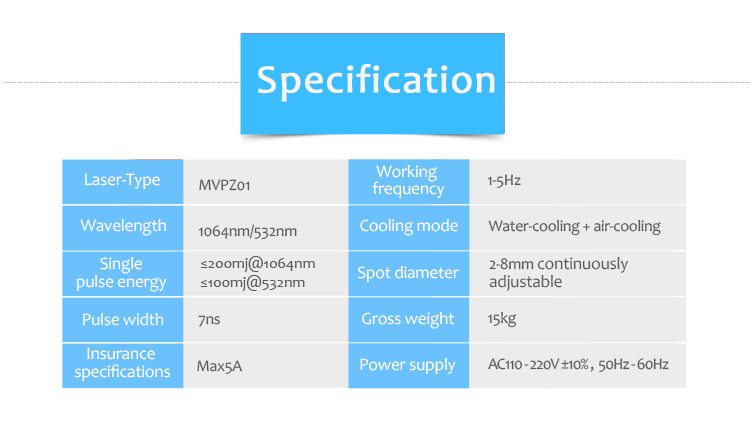 ---
 Model name : MVPZ01
Single Pulse Energy

≤200mj@1064nm
≤100mj@532nm

Wavelength

1064nm/532nm

Pulse Width

7ns

Insyrance specifications

Max5A

Working frequency

1-5Hz

Cooling mode

Water-cooling + air-cooling

Spot diameter

2-8mm continuously adjustable

Gross weight

15kg

Power Supply

AC110/220V±10%,50-60HZ