HONKON Training Conference on 23rd April 2019. Jakarta, Indonesia
April, 23rd, a professional training conference is held by one of HONKON's agents in the Hotel Santika Premiere Hayam Wuruk in Jakarta, with the support of HONKON's technical beautician. More than 120 beauty salon owners and clinic doctors are invited to attend the conference, and most of them are very interested and are delighted to get a most comprehensive understanding of HONKON HIFU(High Intensity Focused Ultrasound), IPL/E-light & Bipolar RF and 1064nm & 532nm Q-Switched ND:YAG Laser machines, with the wonderful speeches and professional demonstration by Honkon's technical beautician.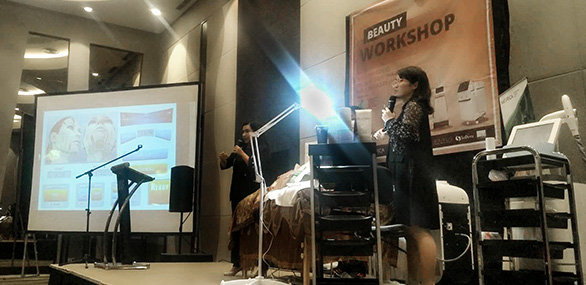 HONKON company shall always be glad to provide sufficient support to local agents to help them develop the local market, such as the co-organization of local training conference, or co-exhibition. HONKON shall dispatch the technical beautician for free to the site, and give a professional training on machine knowledges and technologies, we will also show you how to operate the machines, which will definitely help the agents to sell more machine for local market.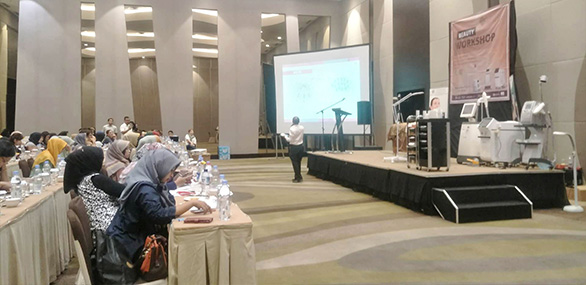 Are you still worried about how to sell more machines for local market? And are you thinking of arranging a best training and service for your terminal market? Please contact immediately the sales managers who are in charge of your market. HONKON oversea team will be in rapid response and is willing to offer the most professional solutions for you and your local market.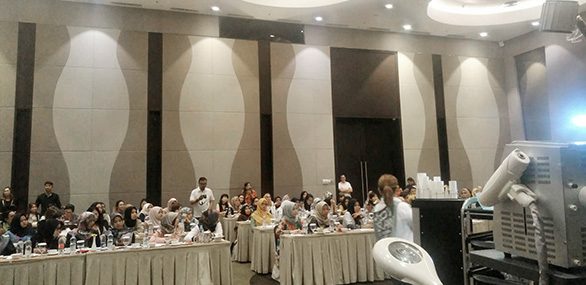 We hope that you will push the machine sales effectively in your market and make more money with HONKON's technical support. Act now!