QQ+E Cute02 Portable IPL/E-Light Hair Removal Skin Rejuvenation Pigmentation Vascular Lesion
Product Details
Specification
Before & After
QQ+E Cute02 Portable IPL/E-Light Hair Removal Skin Rejuvenation Pigmentation Vascular Lesion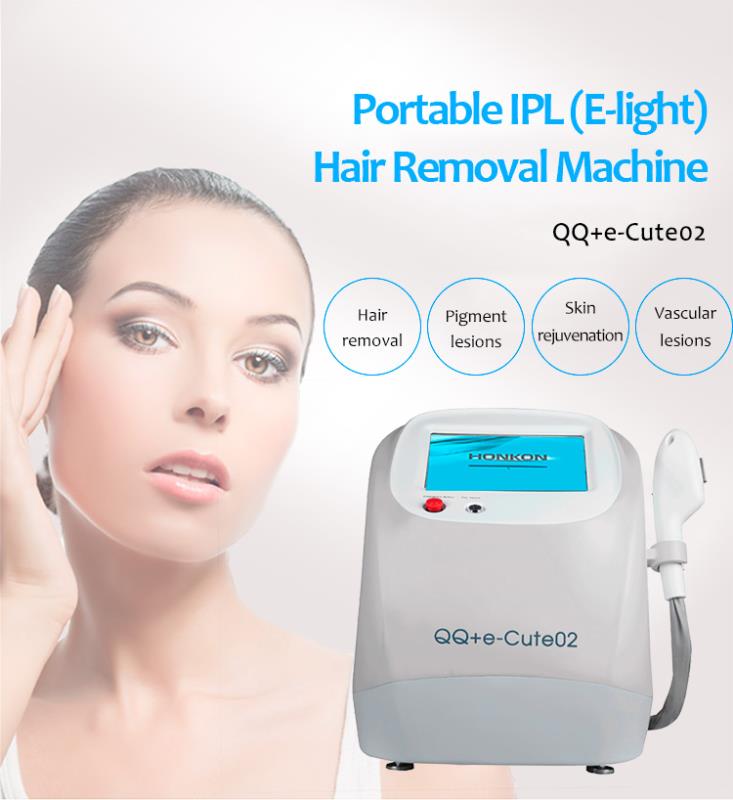 Treatment Theory
HONKON E-light is a high-intelligent and non-ablative technology that simultaneously harnesses the power of radio frequency(RF) and optical energy (IPL). Ultra optical energy causes the skin to initiate a natural healing process that rebuilds new collagen and removes broken capillaries and pigment lesions. The radio frequency excites water molecules from which the resultant heat decreases the pore size, tightens the skin, and provides superior wrinkle reduction and smoother skin texture-usually immediately.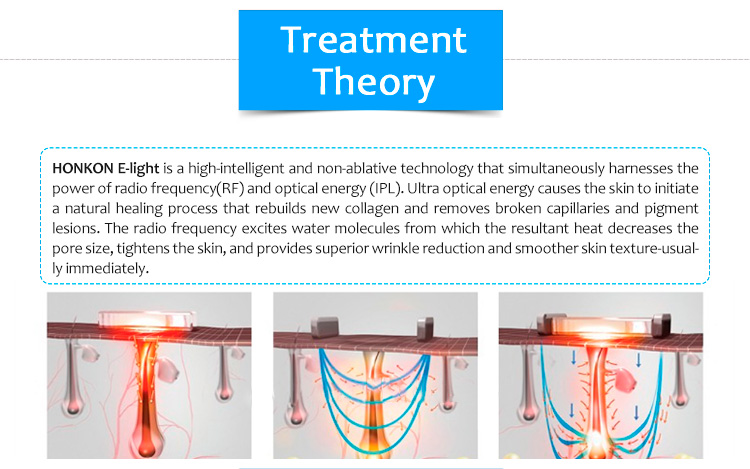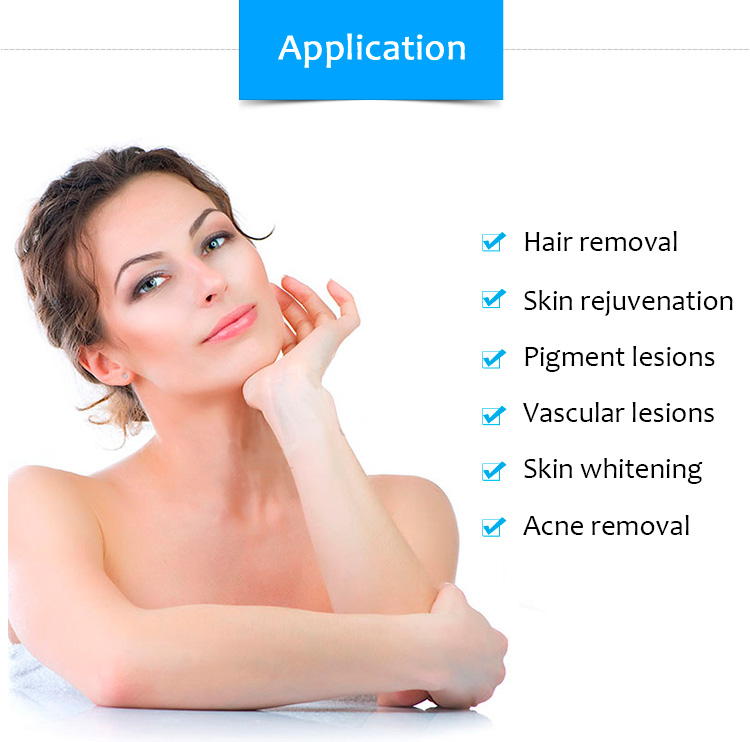 Application
1. Hair removal          
2. Acne removal   
3. Pigment lesions    
4. Vascular lesions
5. Skin rejuvenation
6. Skin whitening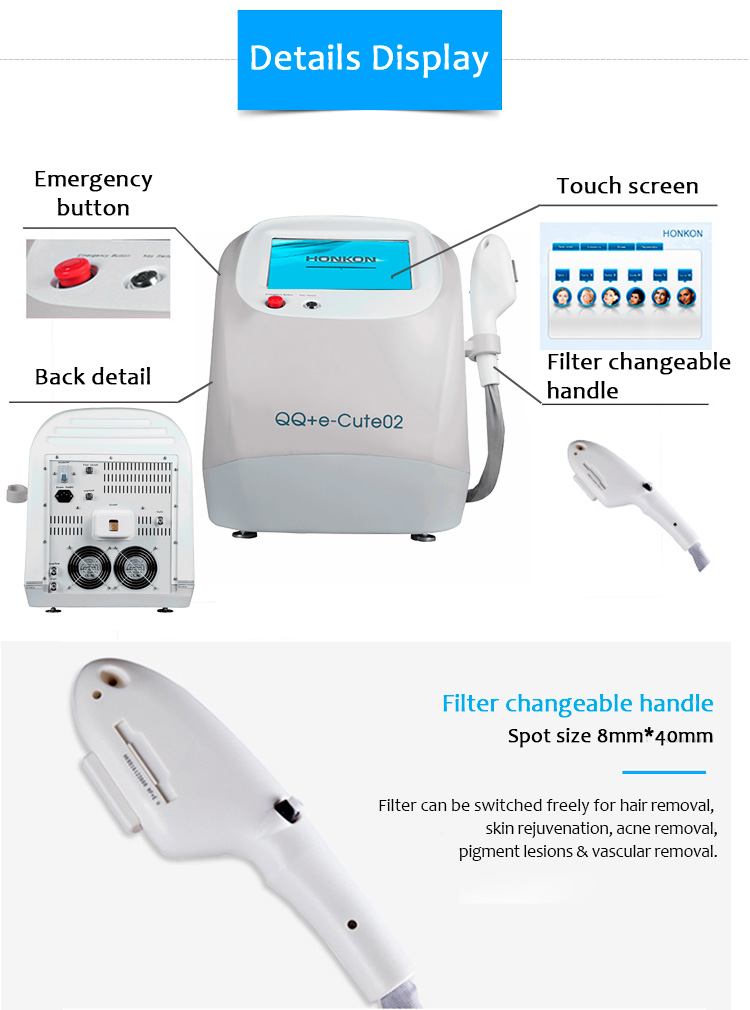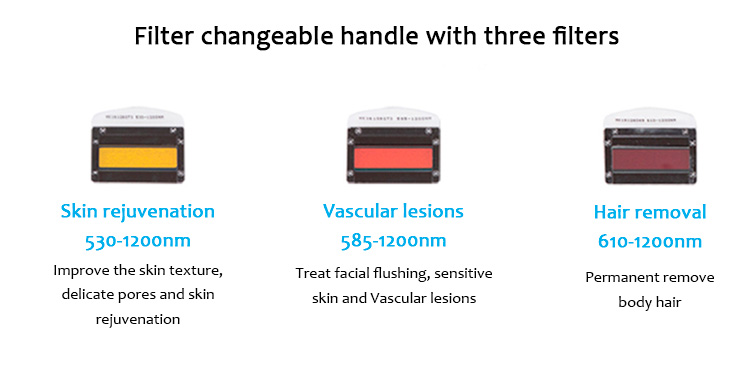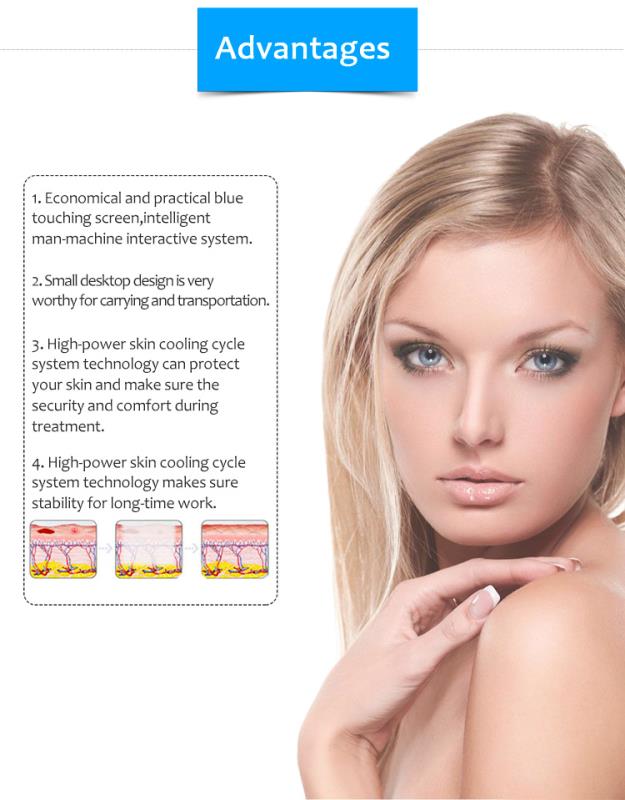 Advantages
1. Economical and practical blue touching screen,intelligent man-machine interactive system.
2. Small pretty design is easy for carrying and transportation.
3. High-power skin cooling cycle system technology can protect your skin and make sure the security and comfort during treatment.
4. High-power skin cooling cycle system technology makes sure stability for long-time work.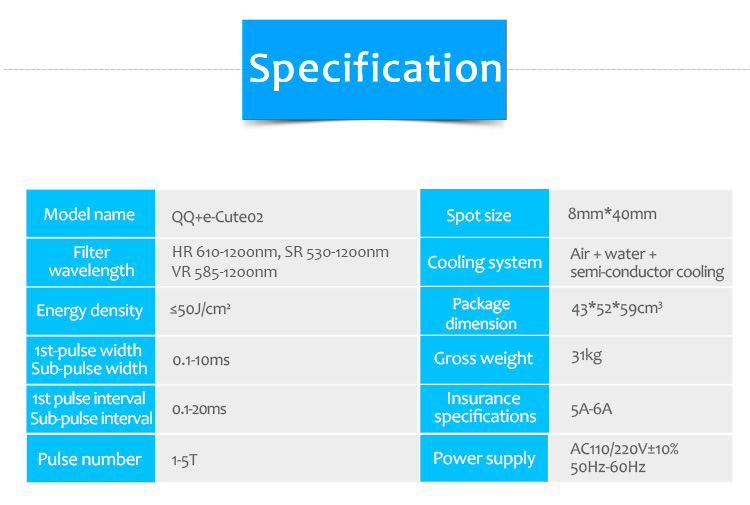 ---
Filter wavelength

HR 610-1200nm




SR 530-1200nm




VR 585-1200nm

Energy density

≤50J/c㎡

Spot size

8mm*40mm

1st-pulse width
Sub-pulse width

0.1-10ms

1st pulse interval
Sub-pulse interval

0.1-20ms

Pulse number

1-5T

Cooling mode

Air + water + semi-conductor cooling

Insurance specifications

5A-6A

Power supply

AC110/220V±10%
50Hz-60Hz

Package dimension

43*52*59cm³

Gross weight

31kg