SlimmingVII Monopolar RF Face Lift Skin Regeneration Body Slimming Machine
Product Details
Specification
Before & After
SlimmingVII Face Lift Skin Regeneration Skin Tightening Wrinkle Removal Machine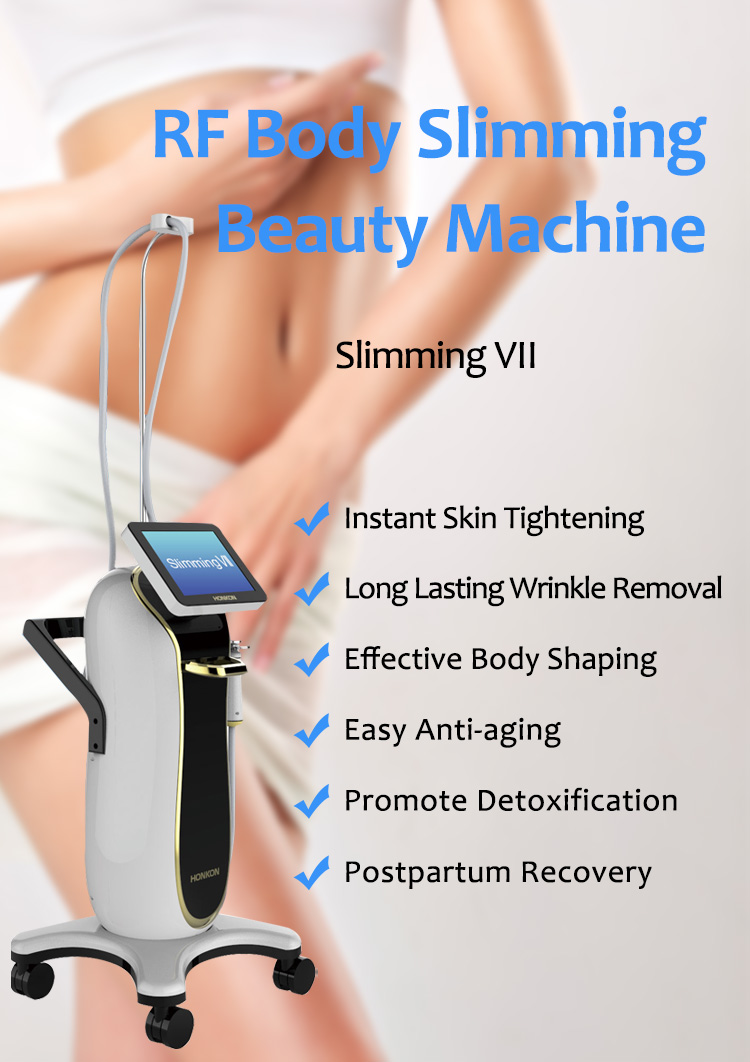 Treatment Theory
HONKON RF slimming machine enables the organization to generate columnar heat, which causes the destruction of collagen hydrogen bond structure and achieves skin tightening.
HONKON RF skimming produces columnar heat in the subcutaneous tissue, which can release the triglyceride in the adipose tissue.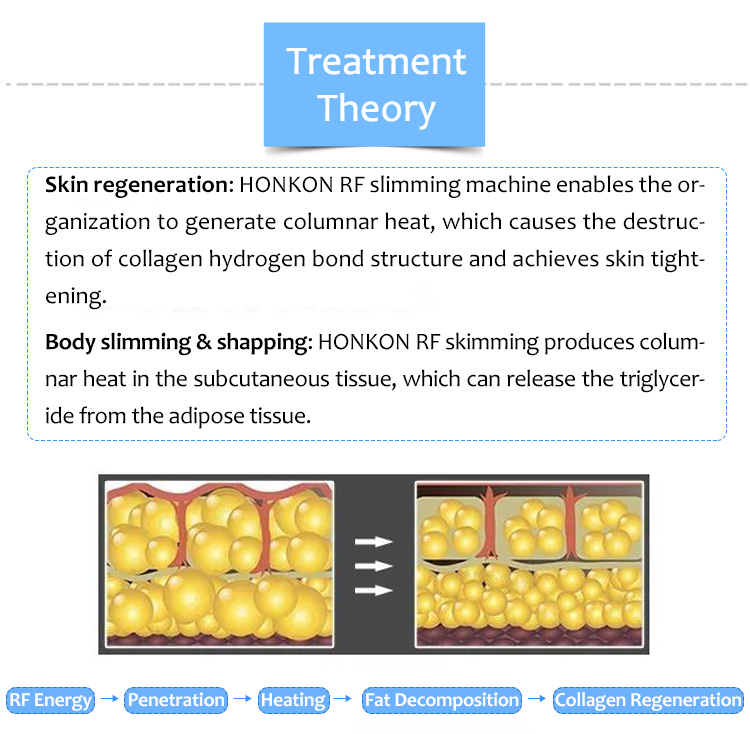 Application
1. Cellulite reduction.
2. Double chin eliminating, face lifting.
3. Skin tightening.
4. Remodeling exquisite shape.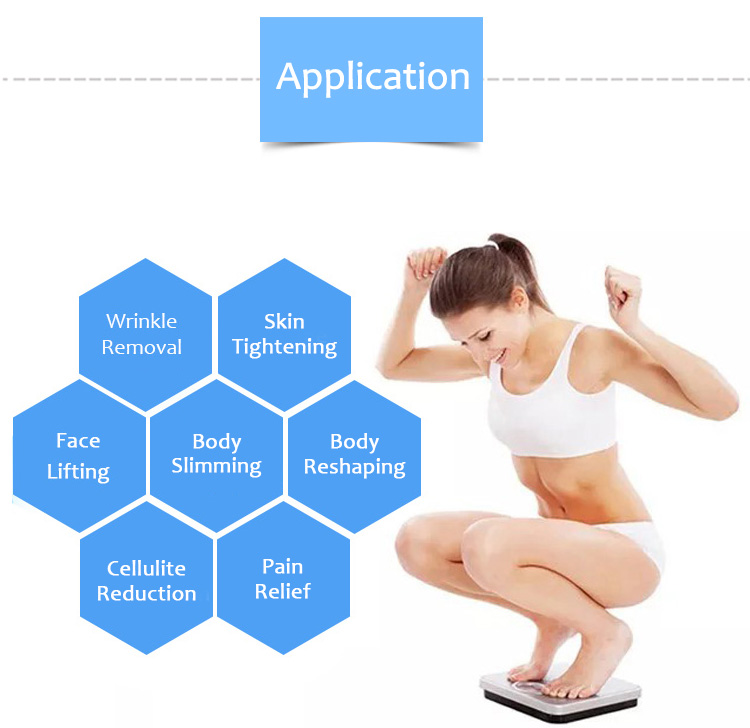 Features & Advantages
1. Mono-polar technology, more convenient and effective.
2. Two output mode suits for your various need.
3. Using the positive and negative polar to promote the ions of the cells rub against each other to produce the internal heating.
4. High-frequency energy is penetrated into the body, producing heating from the deep skin layers, decomposing body fat, thereby achieving a shaping effect.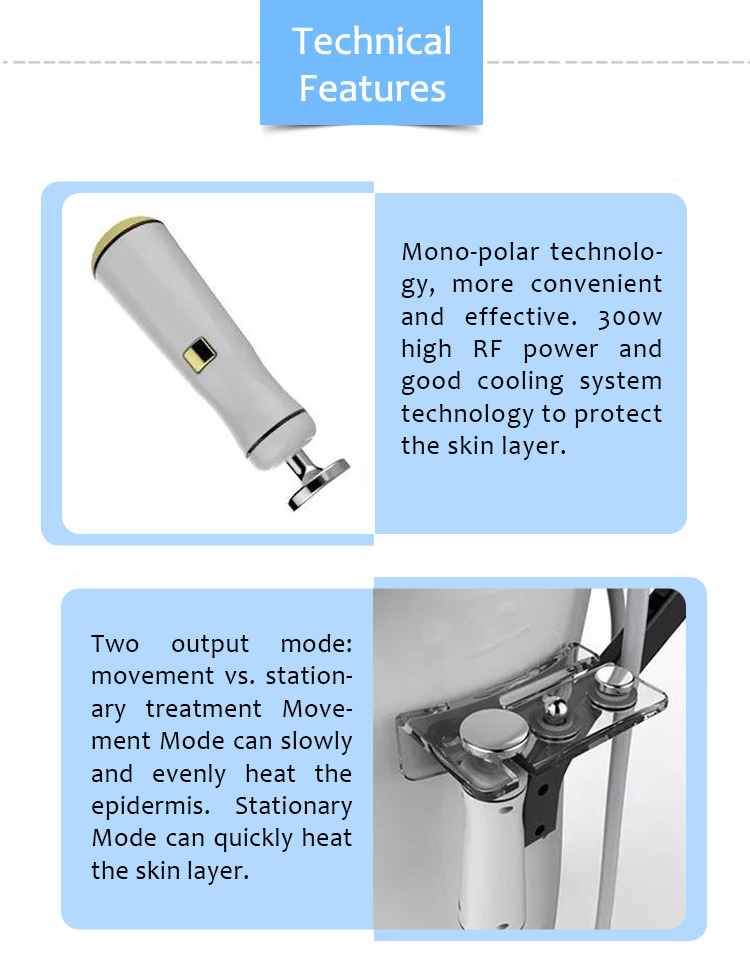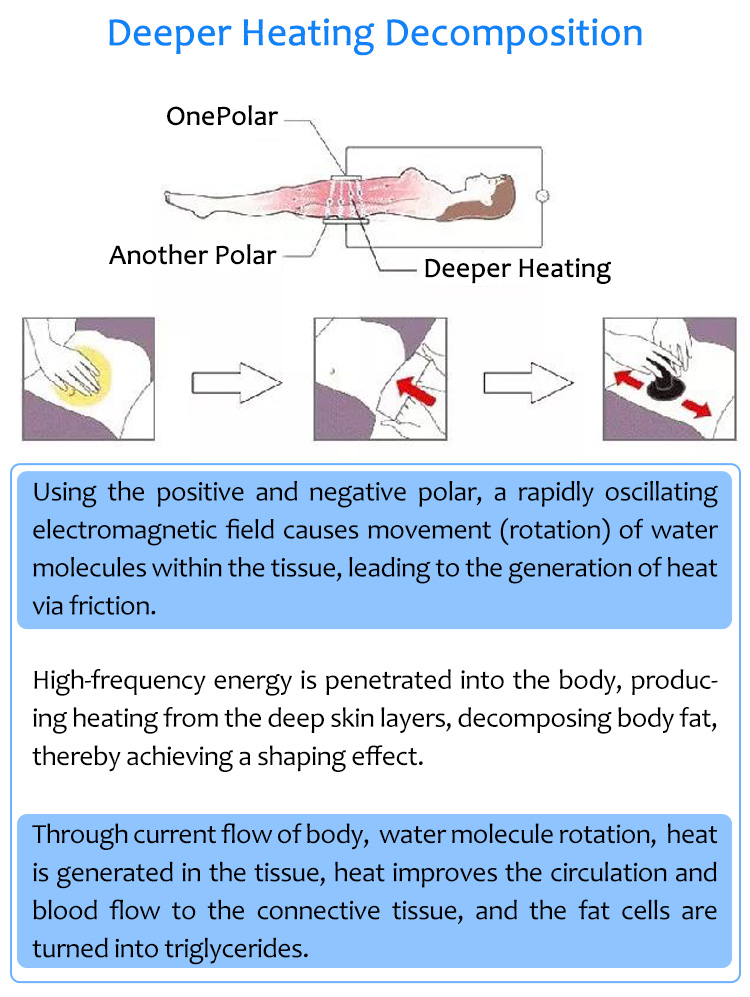 ---