SlimmingVII Monopolar RF Face Lift Skin Regeneration Body Slimming Machine
Product Details
Specification
Before & After
SlimmingVII Face Lift Skin Regeneration Skin Tightening Wrinkle Removal Machine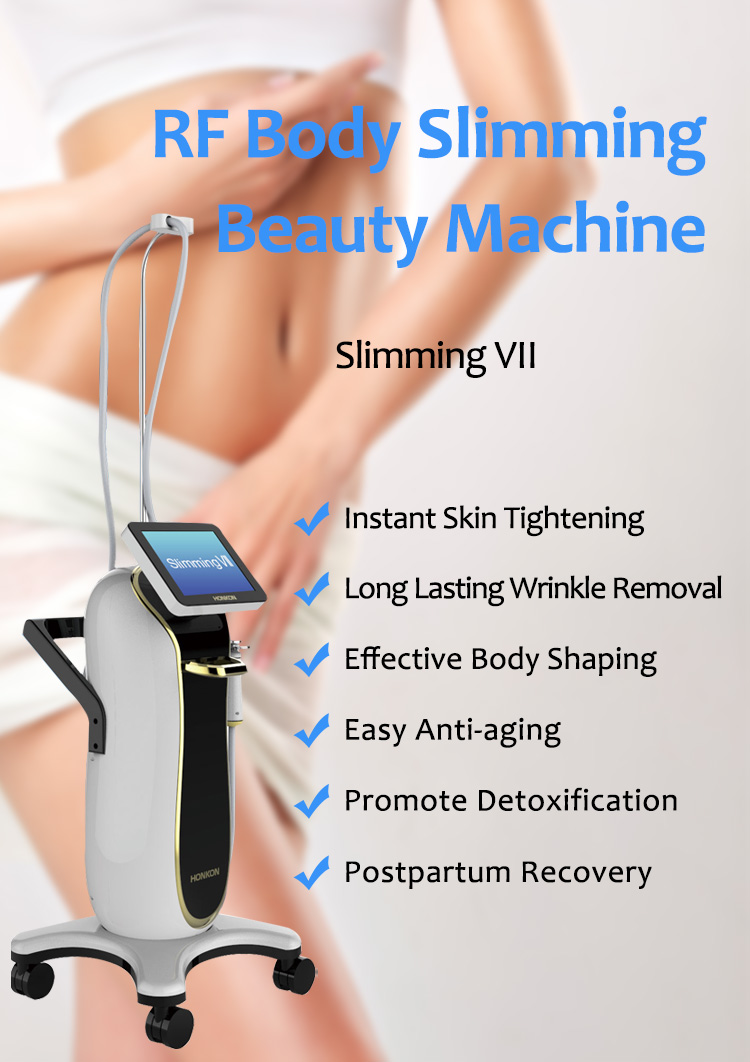 Treatment Theory
Skin regeneration
HONKON RF slimming machine enables the organization to generate columnar heat, which causes the destruction of collagen hydrogen bond structure and achieves skin tightening.
Body slimming & shapping
HONKON RF skimming produces columnar heat in the subcutaneous tissue, which can release the triglyceride in the adipose tissue.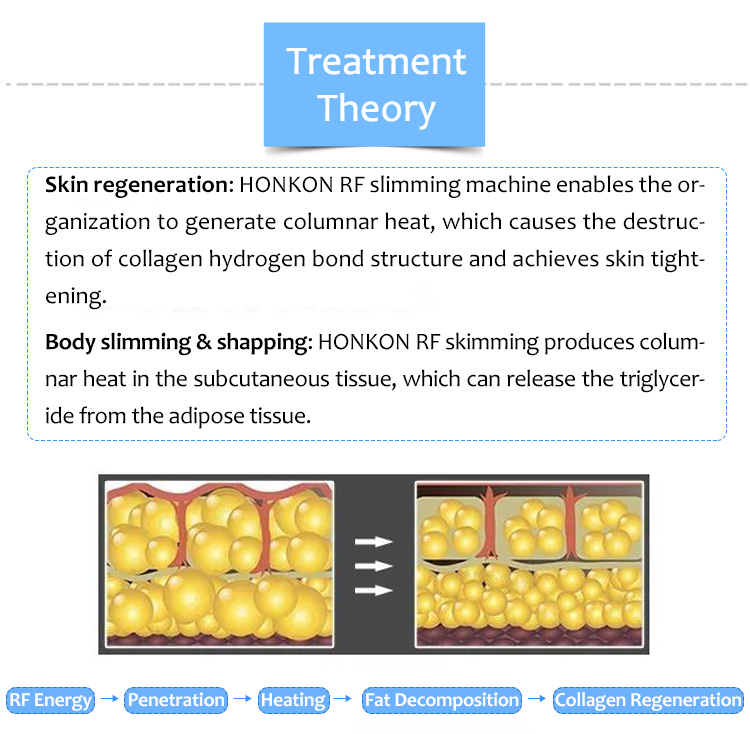 Application
1. Wrinkle Removal
2. Skin Tightening
3. Face Lifting
4. Body Slimming
5. Body Reshaping
6. Cellulite Reduction
7. Pain Relief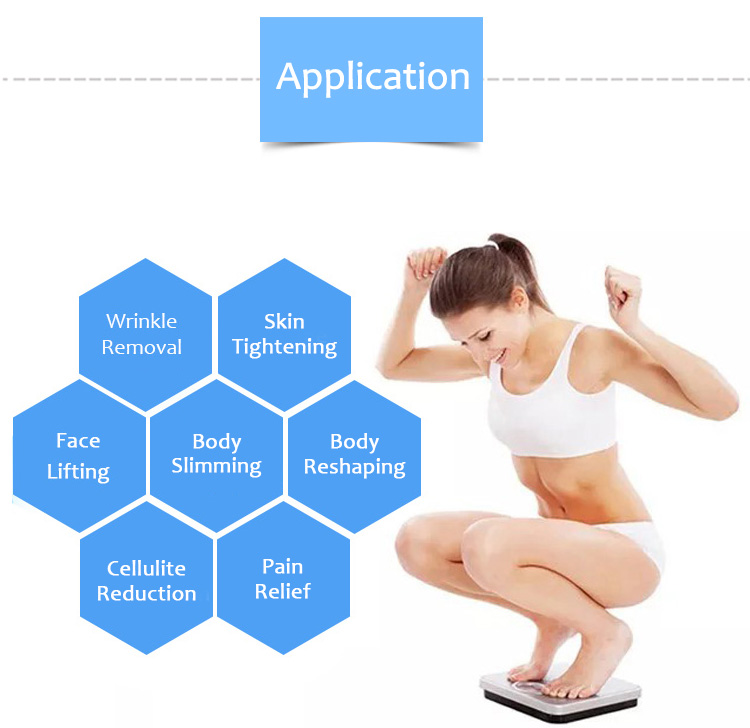 Features & Advantages
1. Mono-polar technology, more convenient and effective. 300W high RF power and good cooling system technology to protect the skin layer.
2. Two output mode: movement vs. stationary treatment Movement Mode can slowly and evenly heat the epidermis. Stationary Mode can quickly heat the skin layer.
3. Using the positive and negative polar, a rapidly oscillating electromagnetic field causes movement (rotation) of water molecules within the tissue, leading to the generation of heat via friction.
4. High-frequency energy is penetrated into the body, producing heating from the deep skin layers, decomposing body fat, thereby achieving a shaping effect.
5. Through current flow of body, water molecule rotation, heat is generated in the tissue, heat improves the circulation and blood flow to the connective tissue, and the fat cells are turned in triglycerides.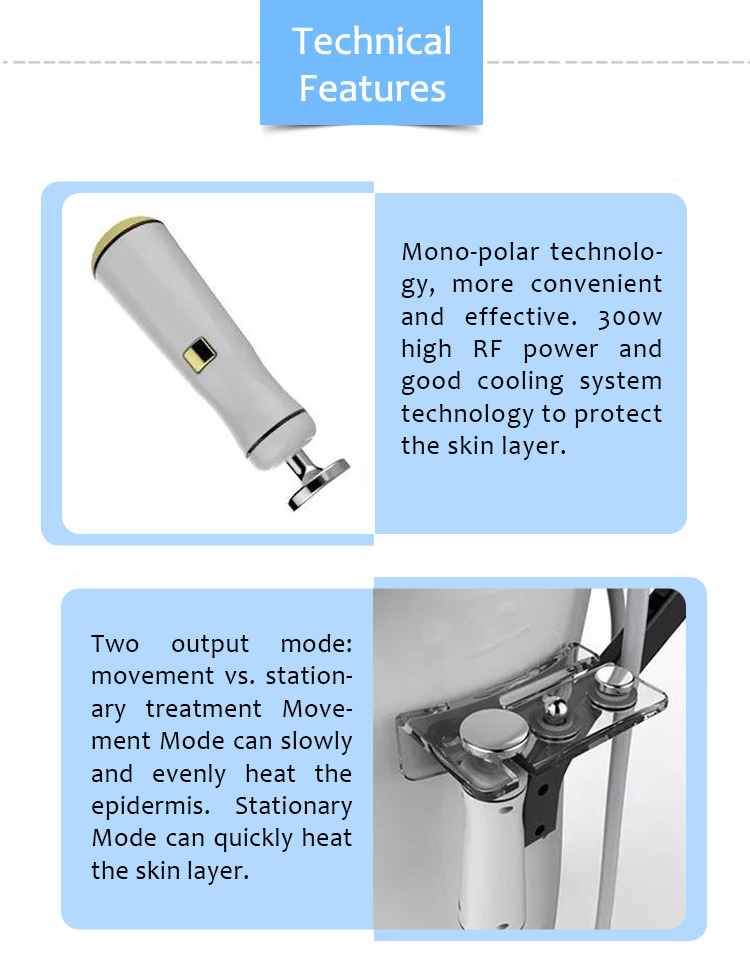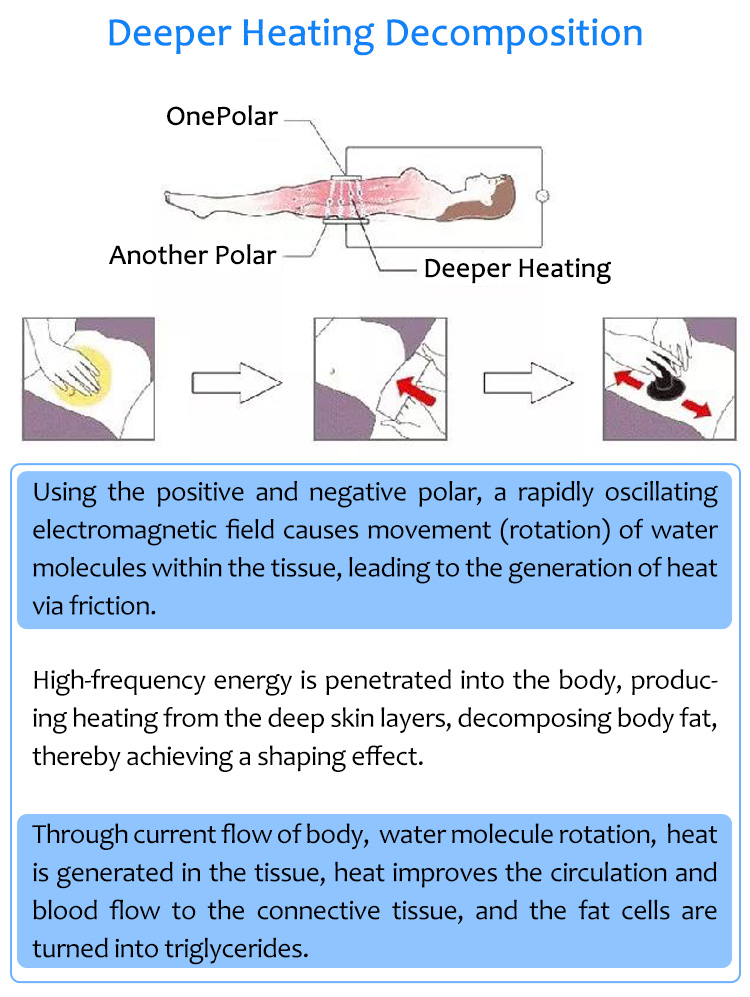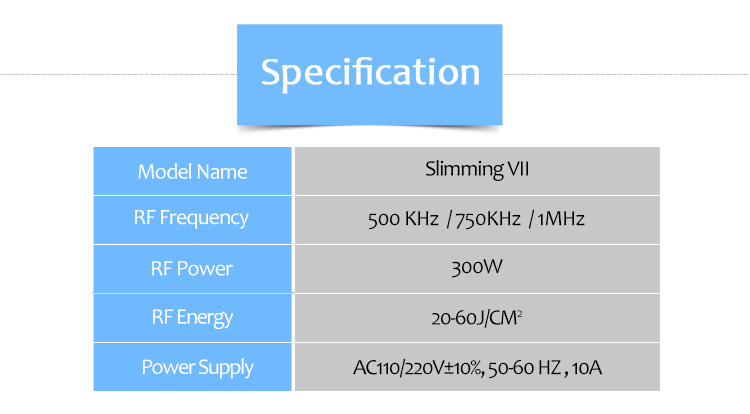 ---
 Model name : Slimming VII
| | |
| --- | --- |
| RF Frequency | 500KHz/ 750KHz /1MHz |
| RF Power | 300W |
| RF Energy | 20-60J/CM² |
| Power Supply | AC110/220v±10%,50Hz-60Hz,10A |