SM-Smart Portable HIFU Vaginal Tightening Non-Invasive Vaginal Treatment Beauty Machine
Product Details
Specification
Before & After
Portable HIFU Vaginal Tightening Non-Invasive Vaginal Treatment Beauty Machine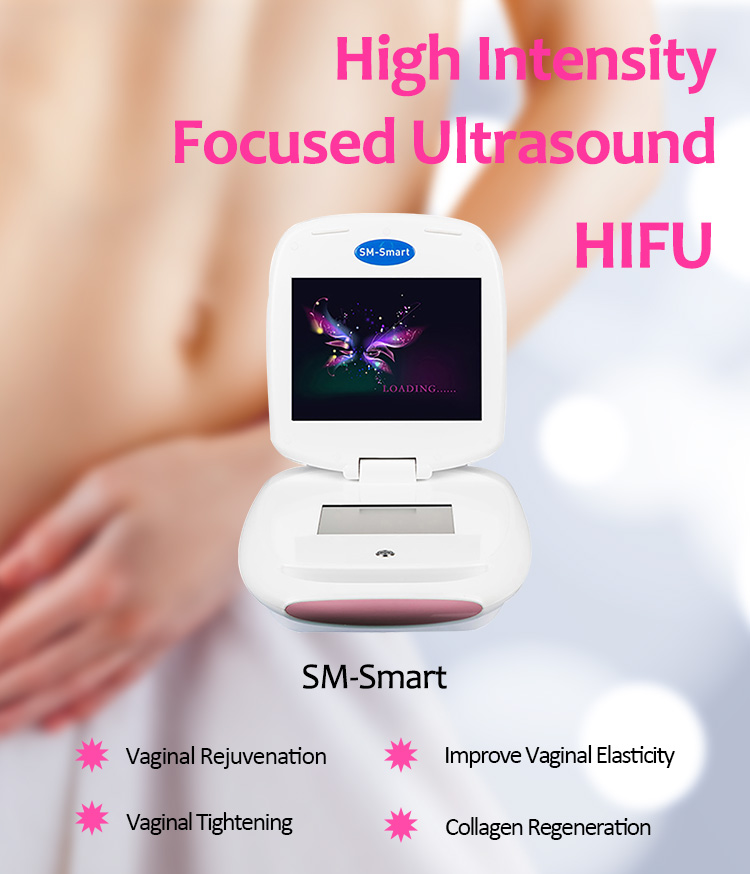 Treatment Theory
HIFU acts on vaginal mucosa and muscular tissue, generates extensive and regular thermal effect, gets the instant tightening and lifting result. 4.5mm targets on the SMAS layer, which will lift and tighten the vagina. 3.0mm targets on the deep dermis, which will improve the vagina lasting elasticity. These peeling channels will stimulate massive fibrocytes regeneration. The patented comfort technology ensures non-invasive and safety.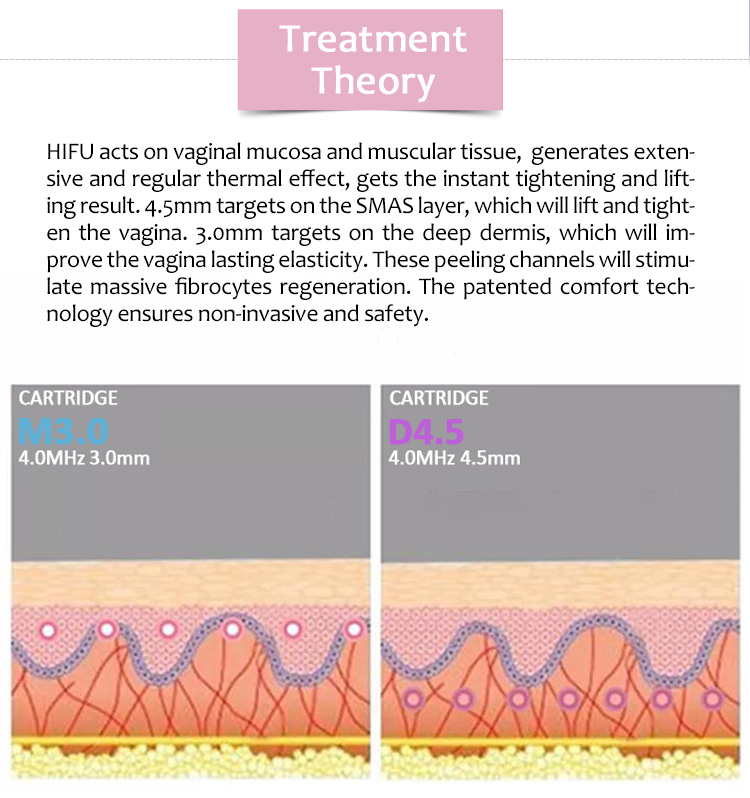 Application
Vitality
Restore the internal environment of vagina.
Conservation
Take good care of vagina and maintain a heathy ecology.
Tightening
Promote the regeneration of elastic fibers.
Anti-aging
Easily realize vaginal rejuvenation.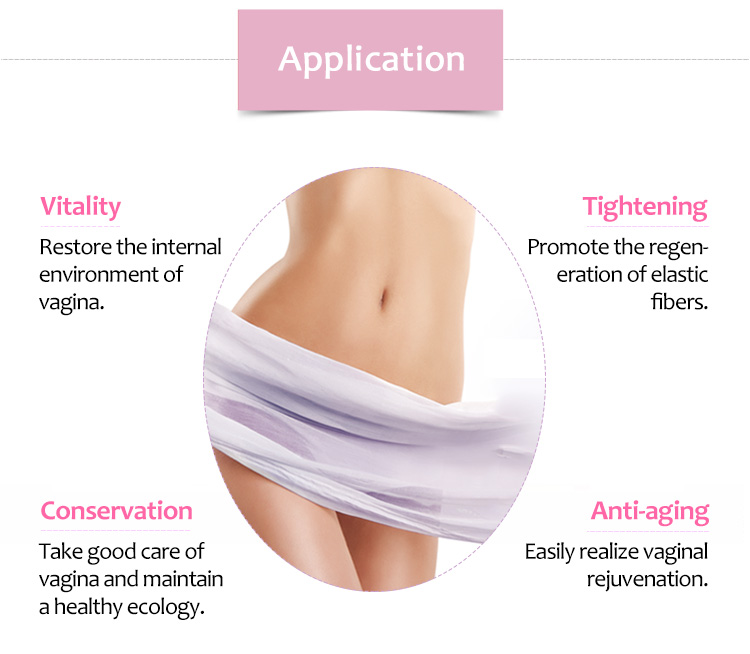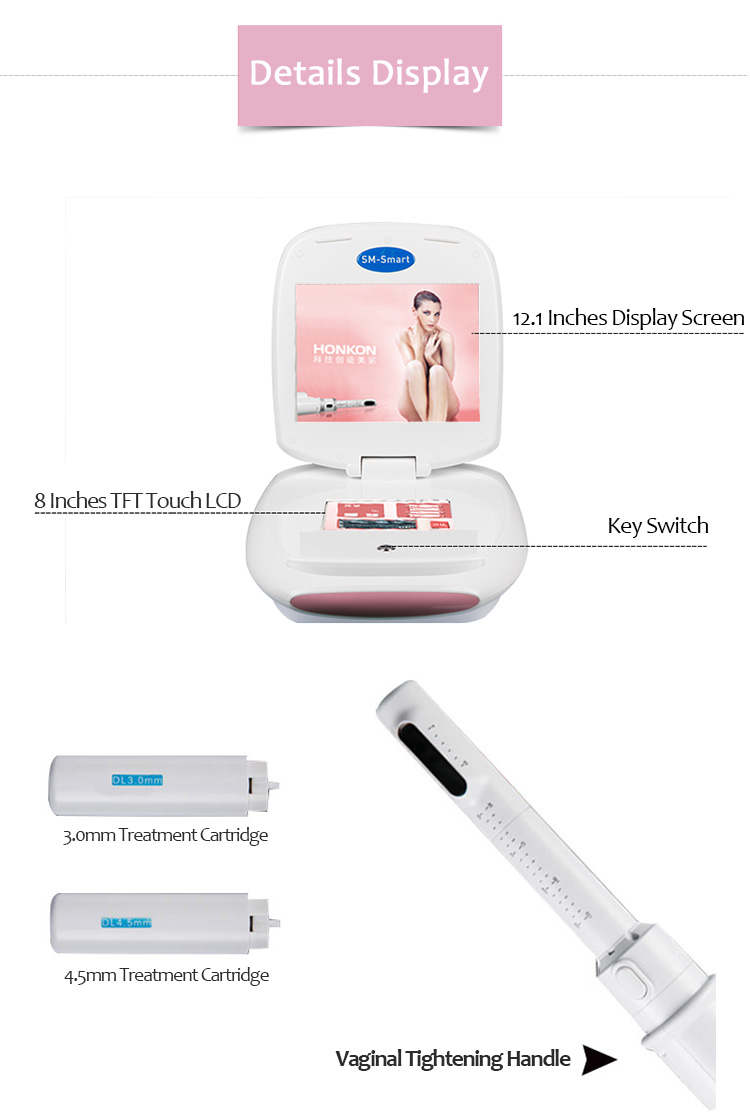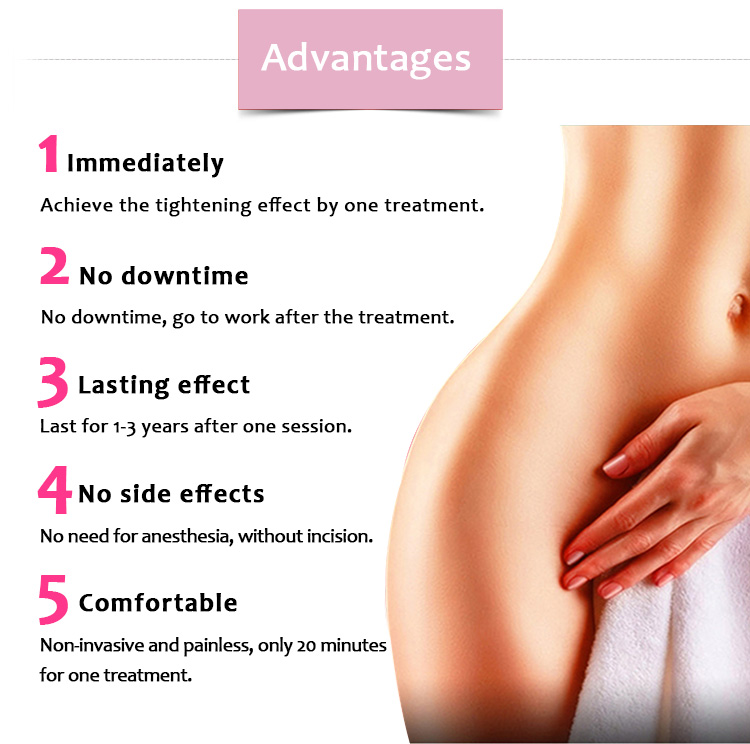 Features & Advantages
1. Immediately
Achieve the tightening effect by one treatment.
2. No downtime
No downtime, go to work after the treatment.
3. Lasting effect
Last for 1-3 years after one session.
4. No side effects
No need for anesthesia, without incision.
5. Comfortable
Non-invasive and painless, only 20 minutes for one tratment.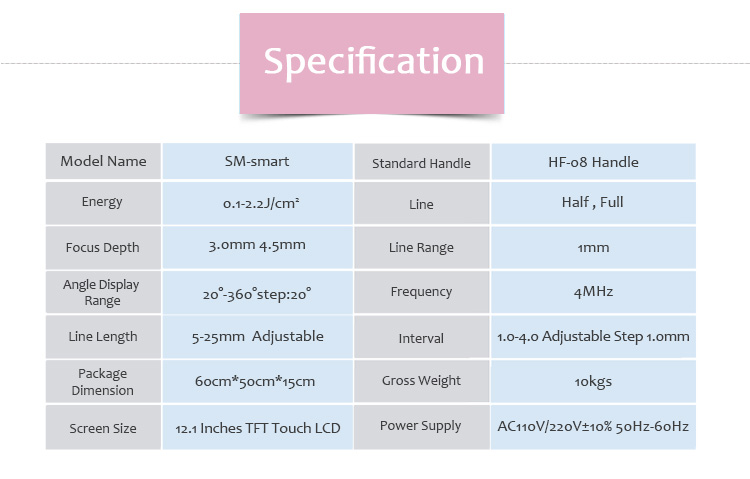 ---
 Model name : SM-smart
| | |
| --- | --- |
| Energy | 0.1-2.2J/cm² |
| Focus Depth | 3.0mm 4.5mm |
| Angle Display Range | 20°-360° step:20° |
| Line length | 5-25mm Adjustable |
| Package Dimension | 60cm*50cm*15cm |
| Screen Size | 12.1 Inches TFT Touch LCD |
| Standard Handle | HF-08 Handle |
| Line | Half, Full |
| Line Range | 1mm |
| Frequency | 4MHz |
| Interval | 1.0-4.0 Adjustable Step 1.0mm |
| Gross Weight | 10kgs |
| Power Supply | AC110/220V±10%,50HZ-60HZ |