SM10600D-02 CO2 Fractional Laser Acne Scar Removal Vaginal Tightening & Rejuvenation Machine
Product Details
Specification
Before & After
SM10600D-02 CO2 Fractional Laser Acne Scar Removal Vaginal Tightening & Rejuvenation Machine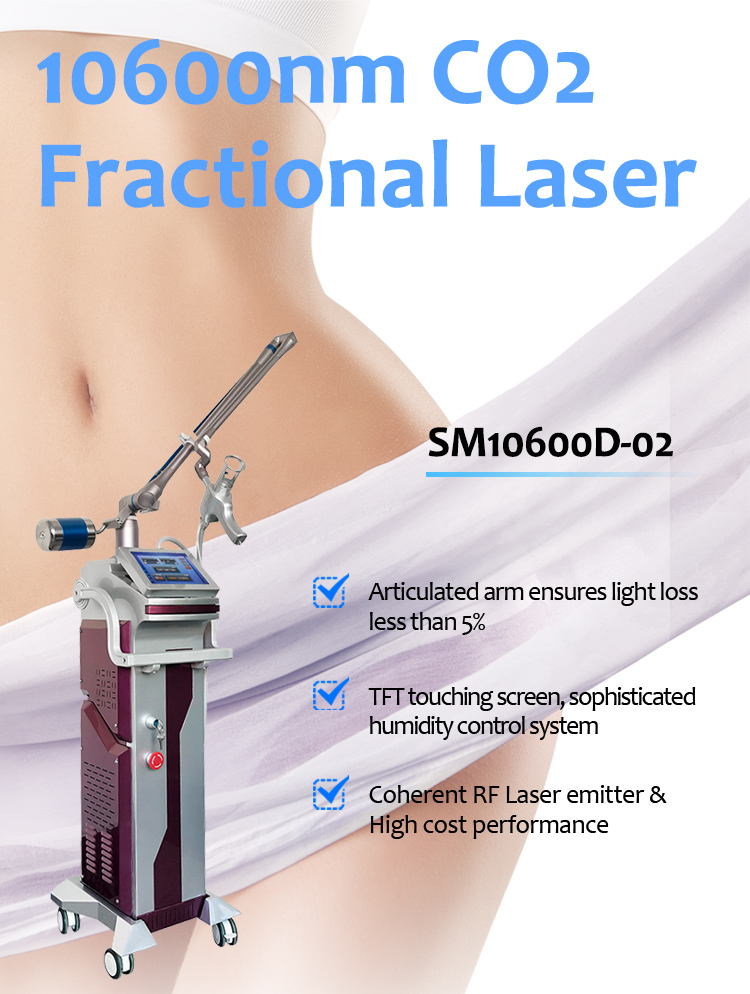 Treatment Theory
Target tissue skin becomes dark and aged before treatment
Use laser to scan and treat target tissue, heat can be transmitted from the superfical to the dermis of the skin.
Trumatic holes and holes between the normal tissue to produce thermal bridging, start the skin trauma repair mechanism(Inflammatory stage, proliferative phase, remodeling stage)
Produce a large number of collagen new, to the leather frame structure reconstruction, facial contour sculpture, wrinkles disappear, delicate skin texture, acne smoothing effect.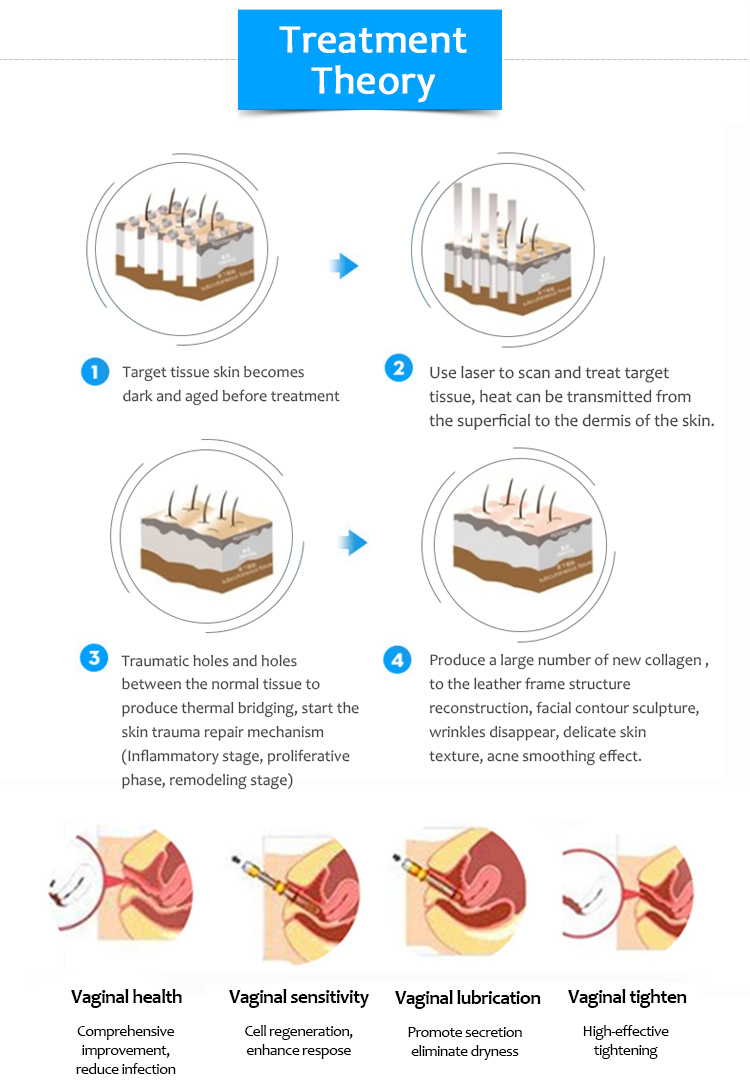 Application
Acne sacr removal
Promote collagen regeneration, repair acne scar
Full skin care
Full skin care (rejuvenation, tightening, shrink pores, anti-wrinkle & anti-aging)
Scar removal
Repair various scar (surgical scar, burning scar)
Stretch marks removal
Treatment of stretch marks, revover beatiful skin.
Vaginal tightening & beauty
Quickly tighten, beautify the labia
Vaginal rejuvenation and care
Promote secretion, eliminate dryness, deeply anti-aging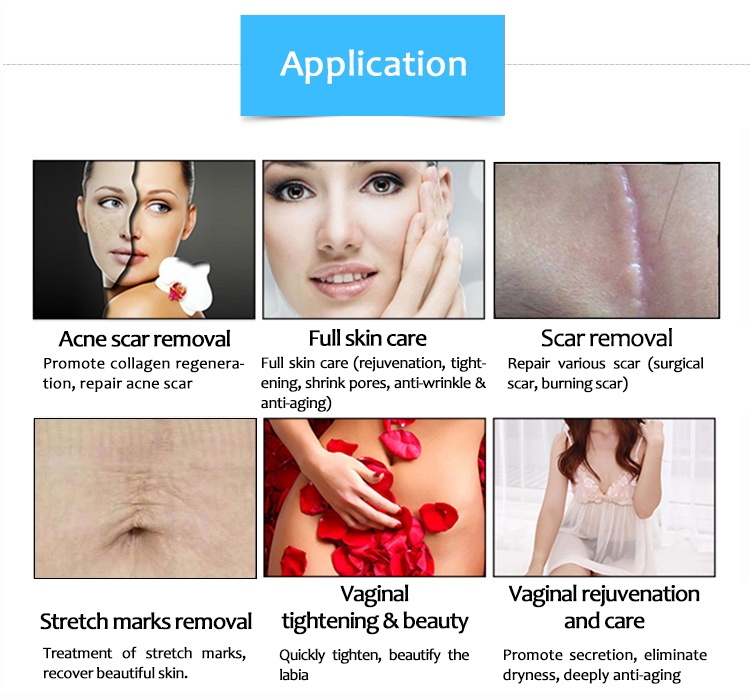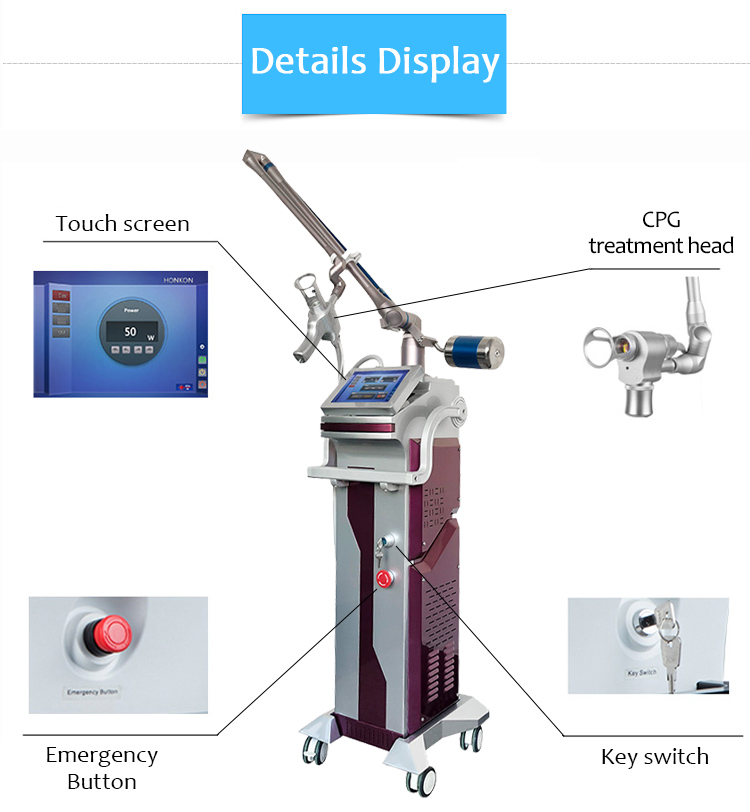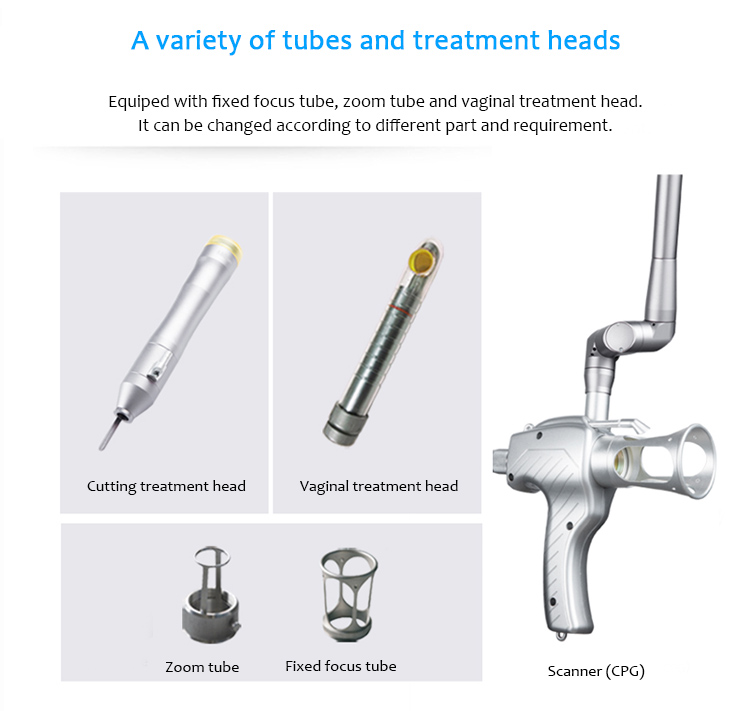 Features & Advantages
Low cost, without consumables
High satisfaction: Satisfactory results, build client trust, easily to get more clients and investment back
Good project: Comfortable client experience, build first-class products, and become a local leading brand
Good reputation: Create a strong brand and attract high-end clients. Clients will advertise instead of salon owners.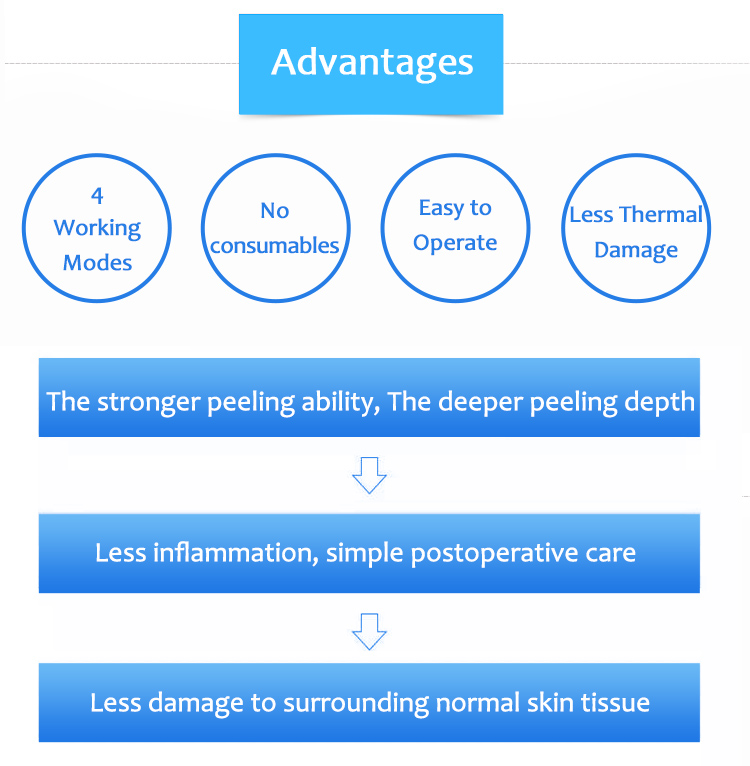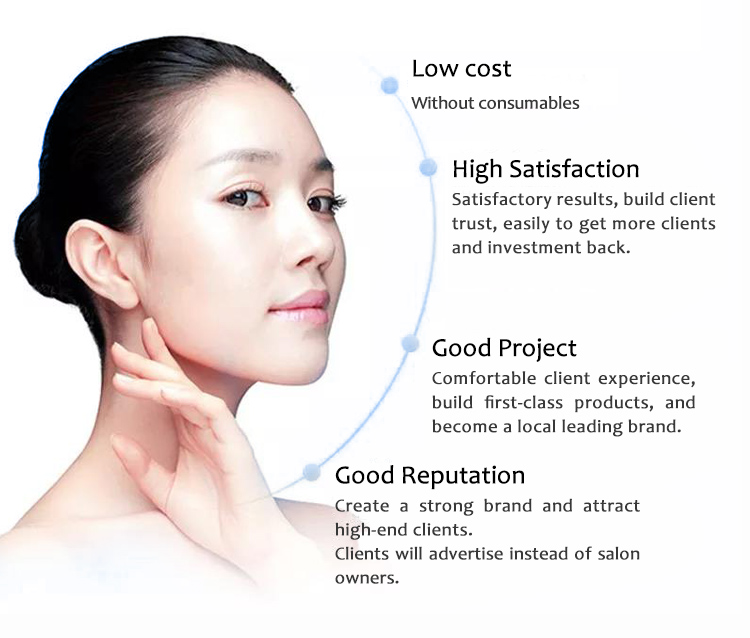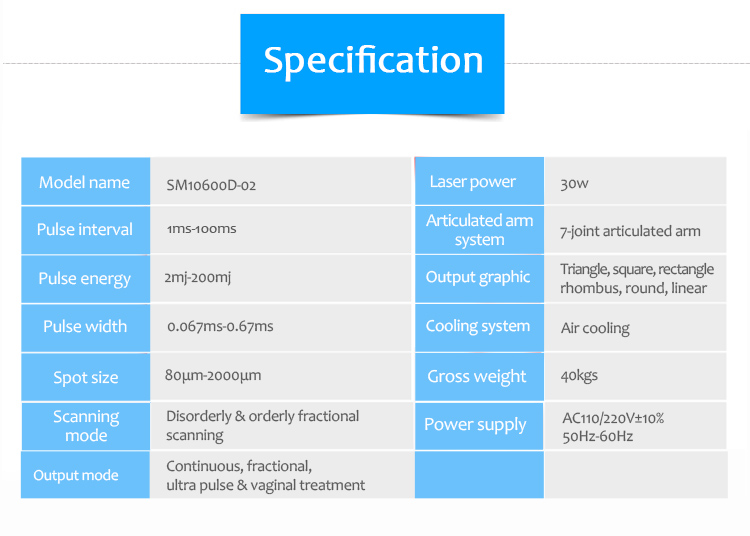 ---
 Model name : SM10600D-02
| | |
| --- | --- |
| Laser Power | 30w |
| Pulse Energy | 2mj-200mj |
| Light Guide System | 7 knuckles |
| Pulse Width | 0.067ms-0.67ms |
| Output Mode | Continuous, Fractional, Ultra Pulse & Vaginal Treating |
| Spot Size | 80um-2000um |
| Scanning Mode | Disorderly & Orderfly fractional scanning |
| Output Graghic | Triangle,Square,Rectangle,Rhombus Round,Linear |
| Gross Weight | 40Kgs |
| Articulated arm system | 7-joint articulated arm |
| Power Supply | AC110/220V±10%,50-60HZ |