SM980K-30 Vaginal Rejuvenation Vaginal Tightening Machine
Product Details
Specification
Before & After
SM980K-30 Vaginal Rejuvenation Vaginal Tightening Machine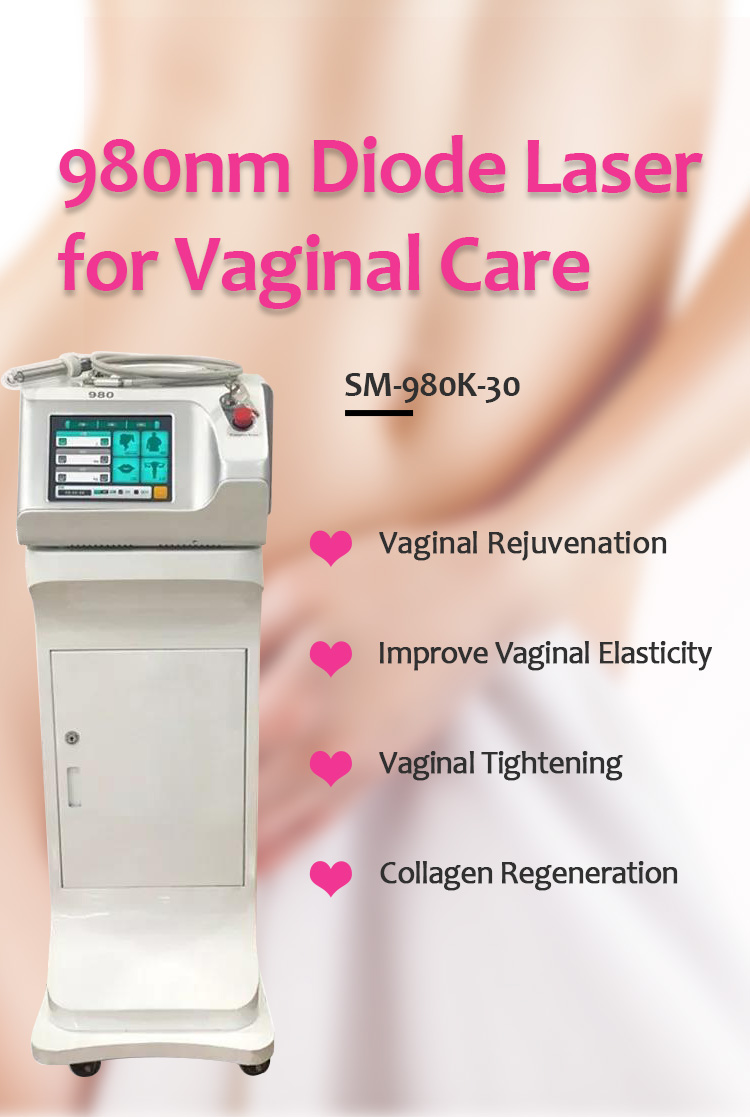 Treatment Theory
SM980K-30 use foreign fiber technology, the fiber energy of a specific wavelength is targeted to the capillaries by using the patentend technology of MAX directed conduction, and the hemoglobin in the capillaries is instantly crushed, which is converted into small molecules to be absorbed by the tissue, and the expanded capillaries are used. Instantly shrink and solidify. The red blood that was originally rooted in the roots disappeared, and the treatment effect was effective on the spot. In addiion, 980K can also play a very good effect in skin tightening and female vaginal tightenning.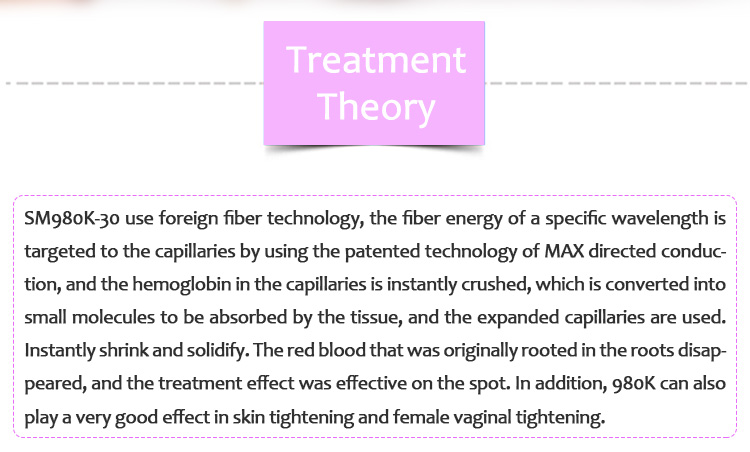 Application
Vitality
Restore the internal environment of vagina.
Tightening
Promote the regeneration of elastic fibers.
Conservation
Take good care of vagina and maintain a healthy ecology.
Anti-aging
Easily realize vaginal rejuvenation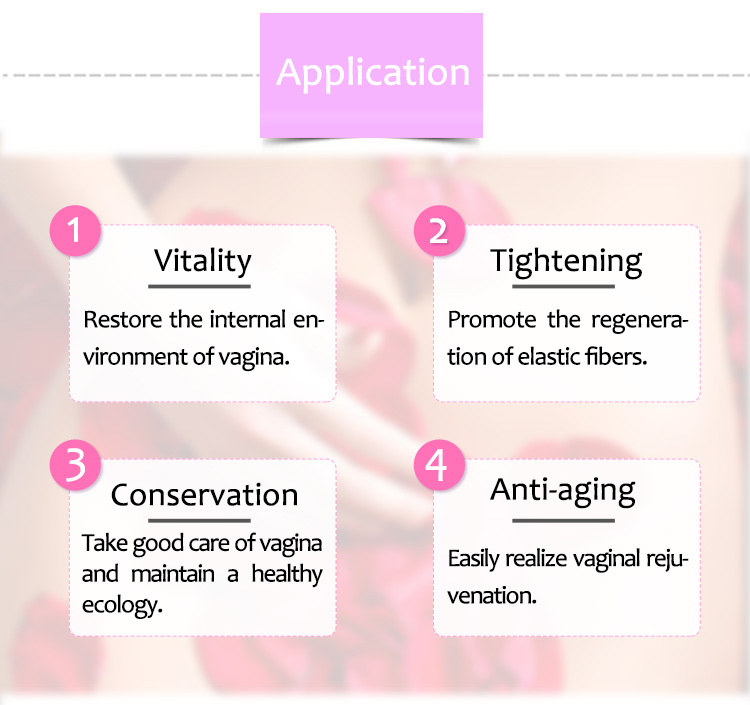 Features & Advantages
Immediately: Achieve the tightening effect by one treatment.
No downtime: No downtime, go to work after the treatment.
Lasting effect: Last for 1-2 years after one treatment
No side effects: No need for anesthesia, without incision.
Comfortable: Non-invasive and painless, only 20 minutes for one treatment.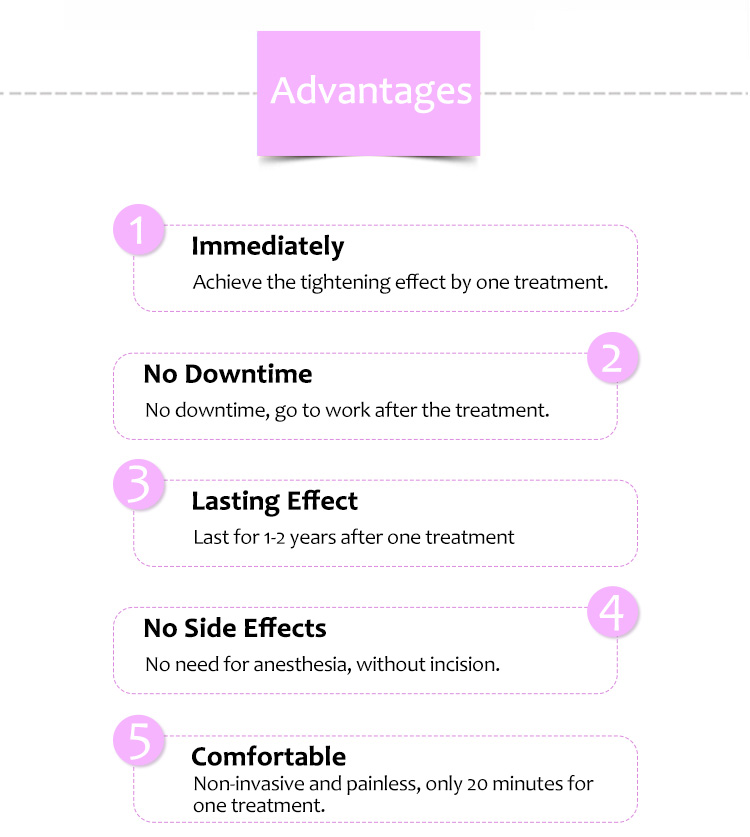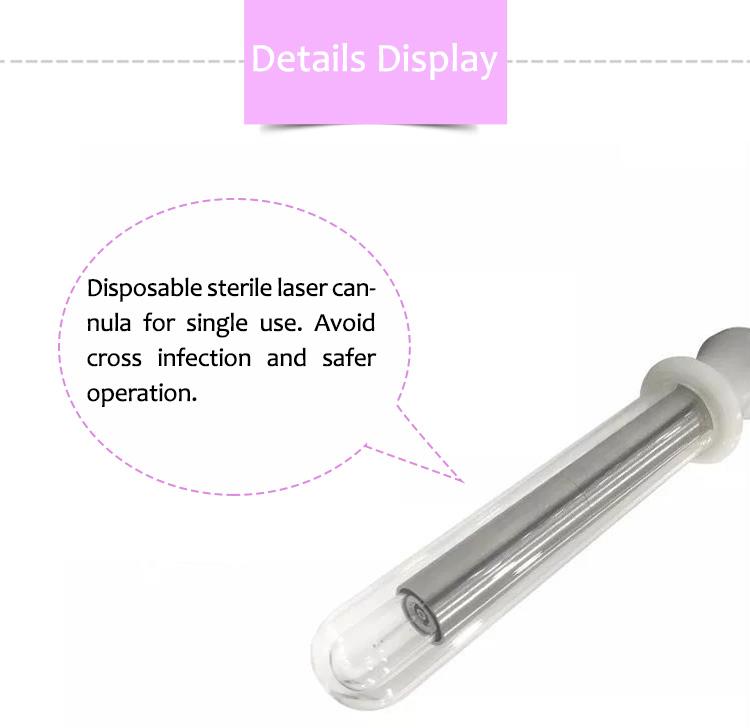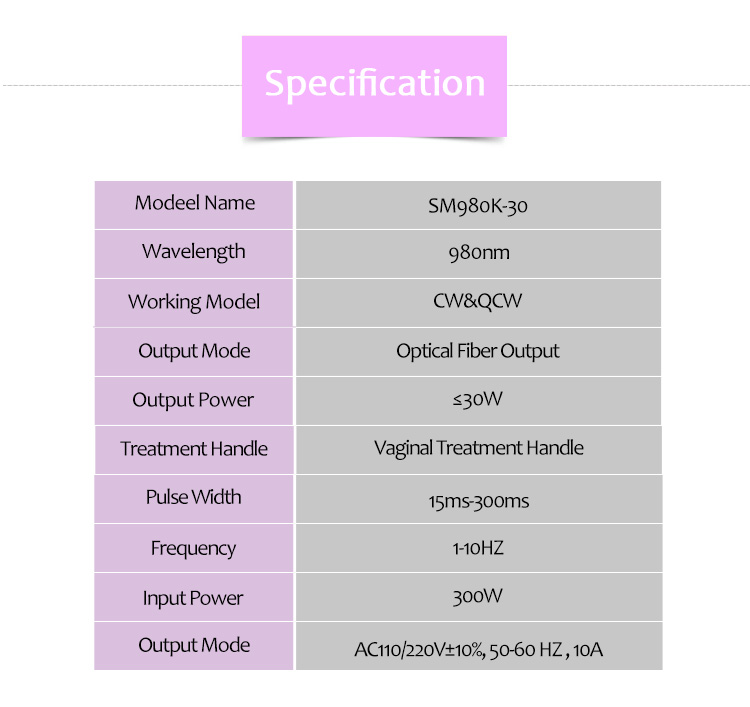 ---
 Model name : SM980K-30
| | |
| --- | --- |
| Wavelength | 980nm |
| Working Model | CW&QCW |
| Output Mode | Optical Fibel Output |
| Output Power | ≤30W |
| Treatment Handle | Vaginal Treatment Handle |
| Pulse Width | 15ms-300ms |
| Frequency | 1-10HZ |
| Input Power | 300W |
| Output Mode | AC110/220v±10%,50Hz-60Hz |