V-LIFT RF Anti-Aging Skin Lifting/Tightening & Wrinkles Removal
Product Details
Specification
Before & After
V-LIFT Skin Lifting Skin Tightening Wrinkles Removal Machine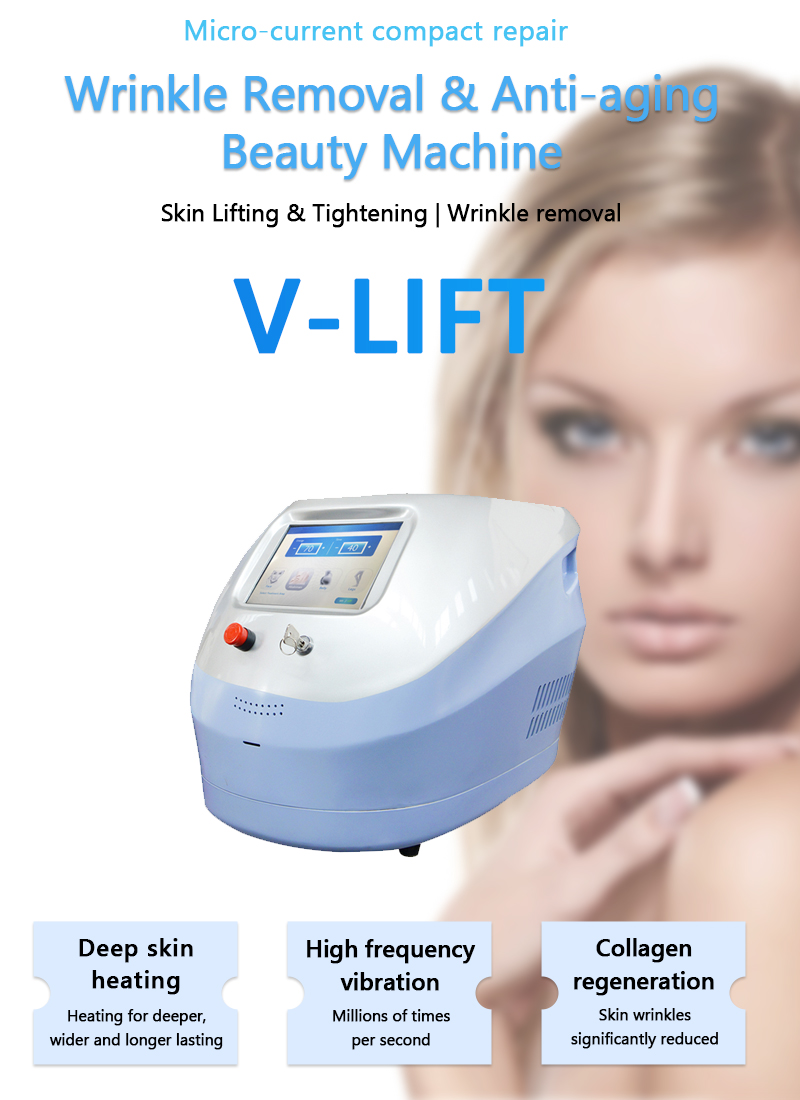 Treatment Theory
The role of the RF beauty instrument is to directly penetrate the skin by using RF  waves. Besides, using the impedance of skin, RF waves also allow the cells to produce intense resonance rotation (millions of times per second) to generate heat for collagen tissue heating and fat cell heating, causing the temperature of the lower layer of the skin to rise instantly. According to the principle that stimulation with the dermis produces immediate collagen tightening and regeneration, which achieves the effect of face lifting and wrinkle reducing. After treatment, collagen will gradually proliferate and reform, so that the sagging or loose skin can be lifted and tightened.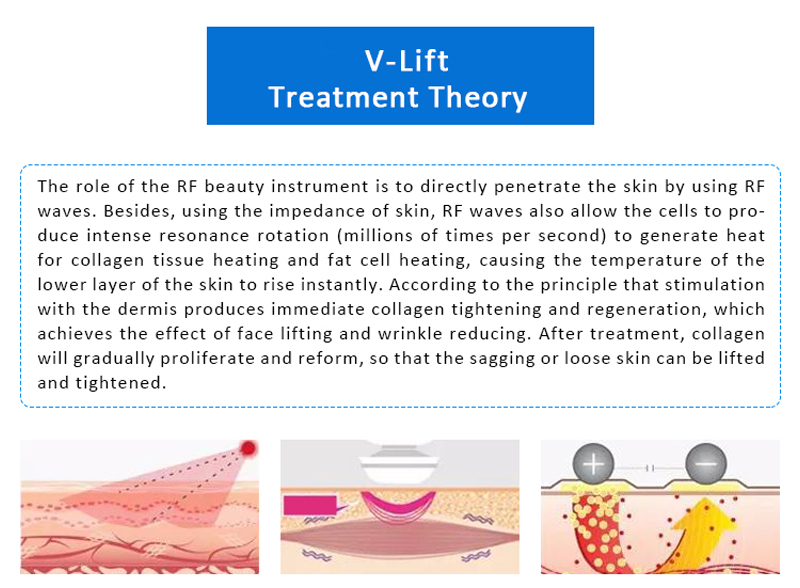 Application
1. Lighten fine lines
2. Lighten eye bags
3. Wrinkles Removal
4. Full face anti-aging 
5. Face lifting
6. Reshape your face contour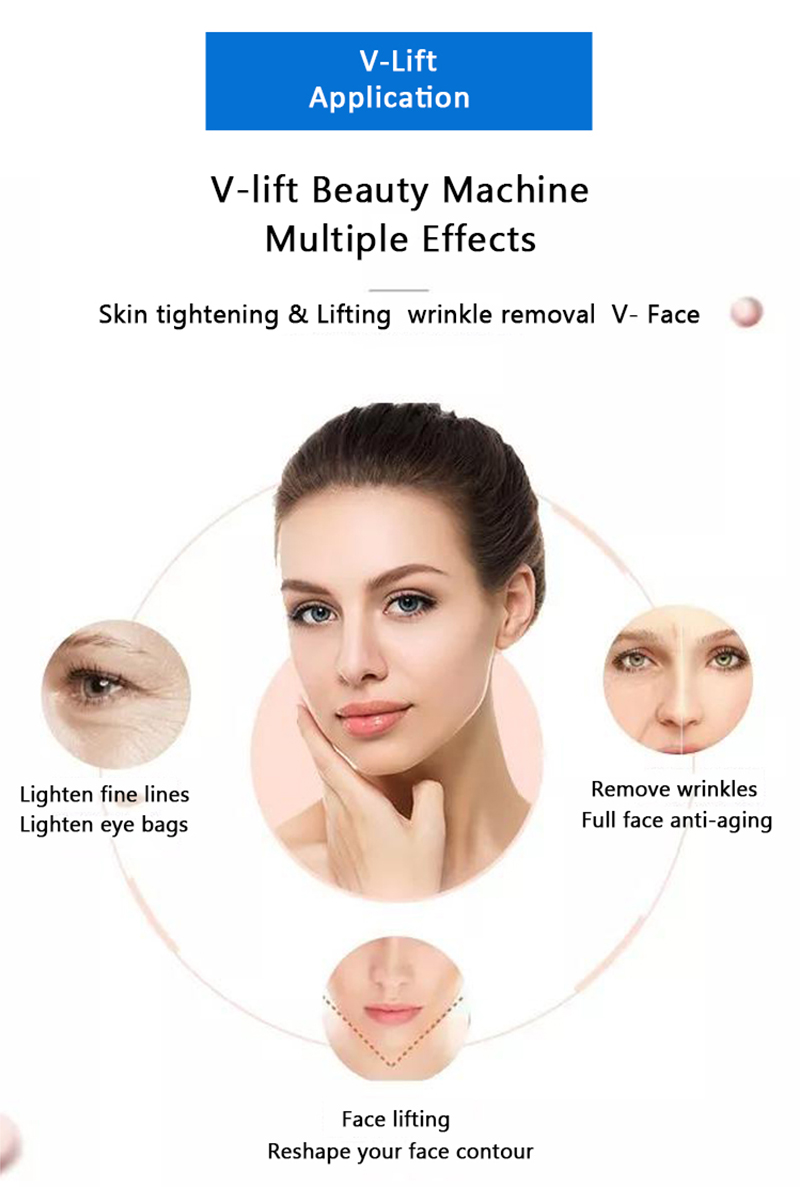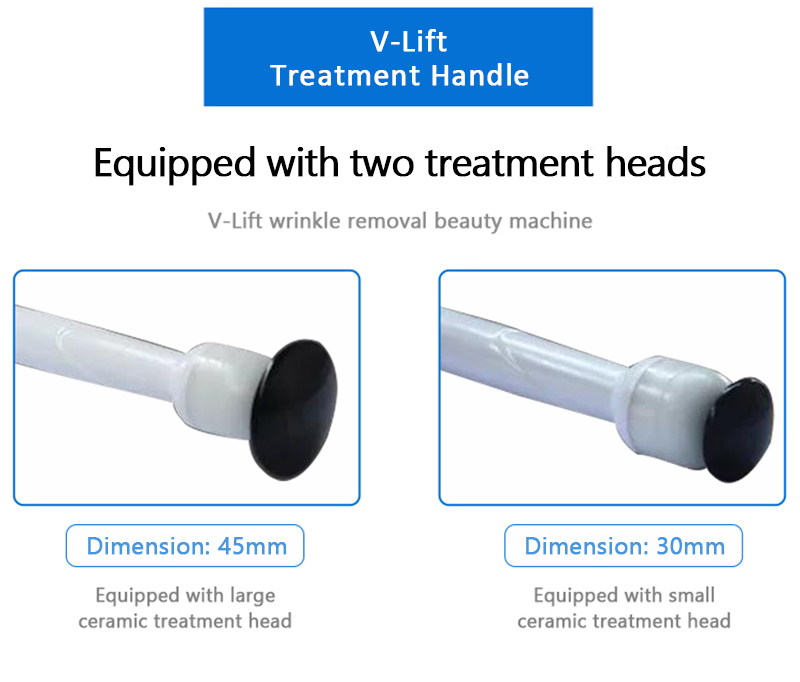 Advantages
Advantage one: Safe
Effectively protect the epidermis and easily solve the aging problem
Effectively protects the skin's epidermis and easily solves aging problems in a comfortable and relaxed condition. no influence on the daily routine, no special care , as long as the moisturizing can be.
Advantage two : Lasting
Long-lasting stimulation of collagen regeneration
After the initial treatment, the skin can feel the effect of upward lifting and tightening, then the stimulated collagen tissue gradually completes the regeneration process, and the effect of tightening is increasingly obvious.
Advantage three: high frequency
Release high frequency electromagnetic waves
It can effectively stimulate collagen reorganization, skin tightening and wrinkles reducing. Compared with traditional massage, it can quickly generate heat, promote blood circulation, increase collagen fiber and enhance firming skin.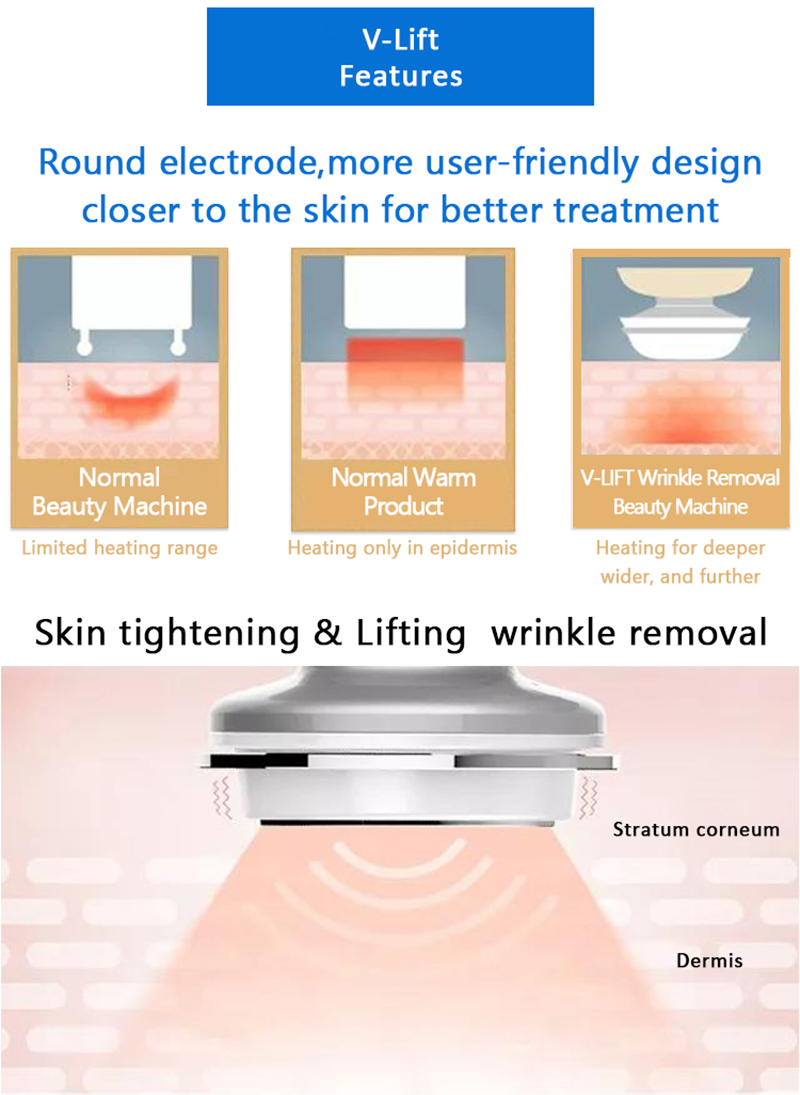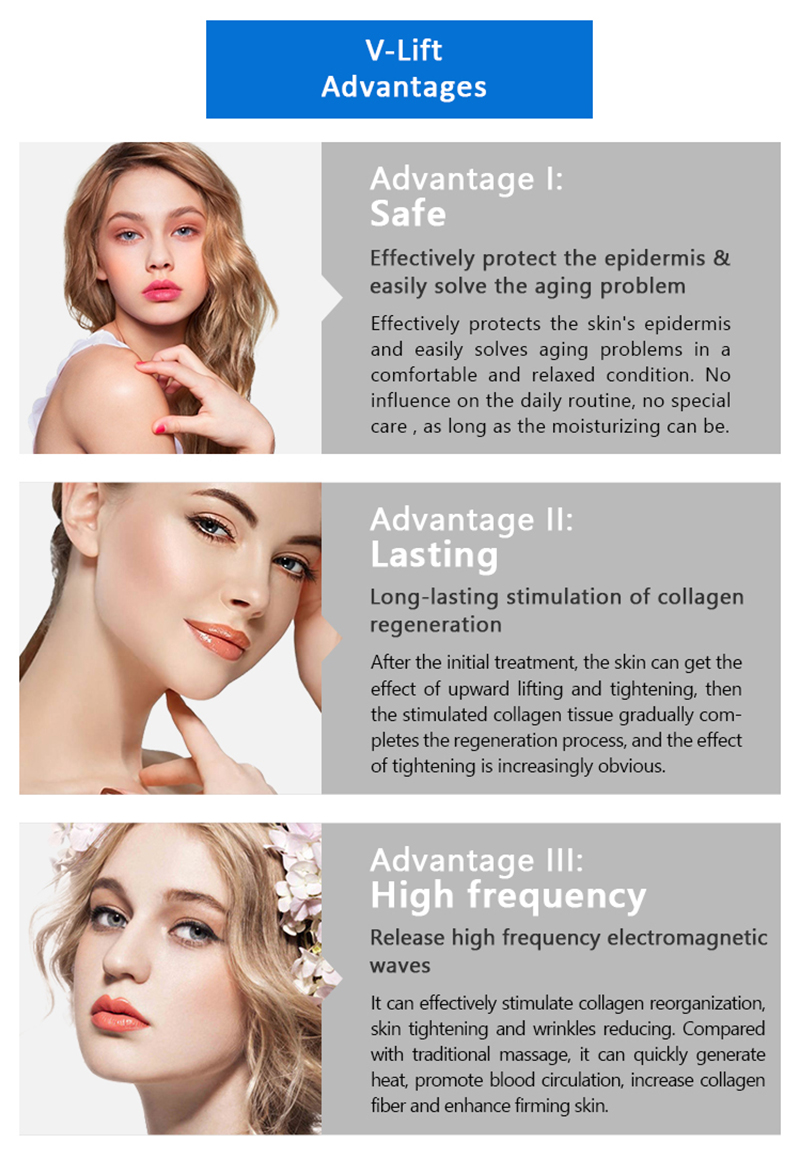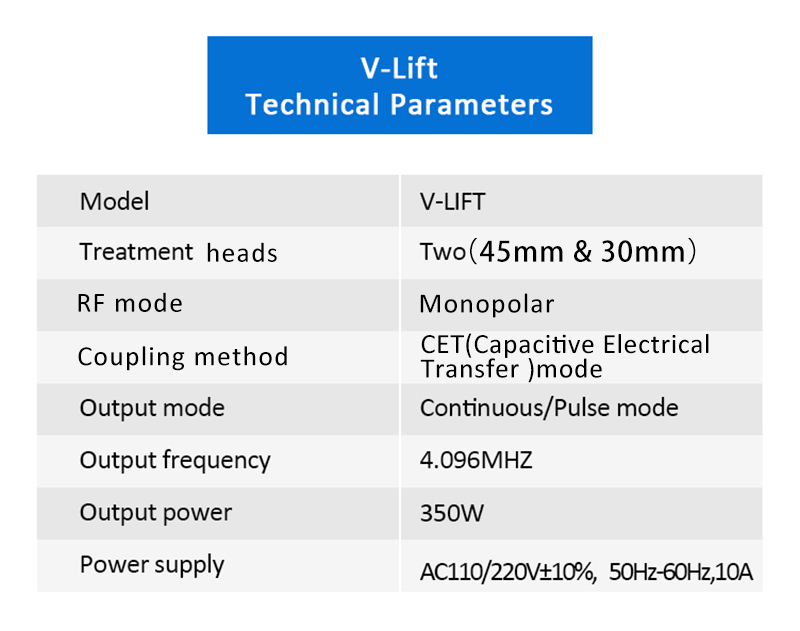 ---
 Model name : V-Lift
| | |
| --- | --- |
| Model | V-Lift |
| Treatment handles | Two(45mm & 30mm) |
| RF mode | Monopolar |
| Coupling method | CET(Capacitive Electrical Transfer) mode |
| Output mode | Continuous/Pulse mode |
| Output frequency | 4.096MHZ |
| Output power | 350W |
| Power supply | AC110/220V±10%,   50Hz-60Hz,10A |