WZ02 Portable Micro Needle Face Lift Wrinkle Removal Machine
Product Details
Specification
Before & After
WZ02 Wrinkles Removal Acne Scar Removal Stretch Mark Removal Machine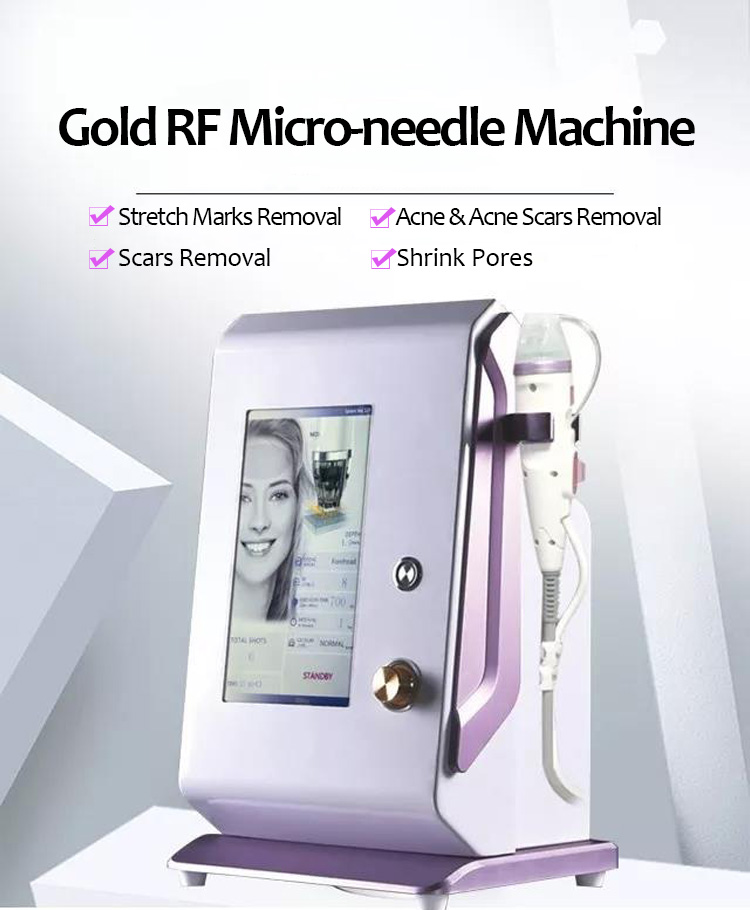 Treatment Theory
Gold RF Micro-needle Machine combines Microcrystal minimally invasive/ High temperature RF/ Transdermal absorption technologies. It penetrates the skin with an electro-optical micro-crystal probe with gold coating.It releases 6 million times of high-temperature gold RF energy per second, stimulates the skin fibrous tissue and collagen generation, and makes the face clean, smooth and firm as young as possible.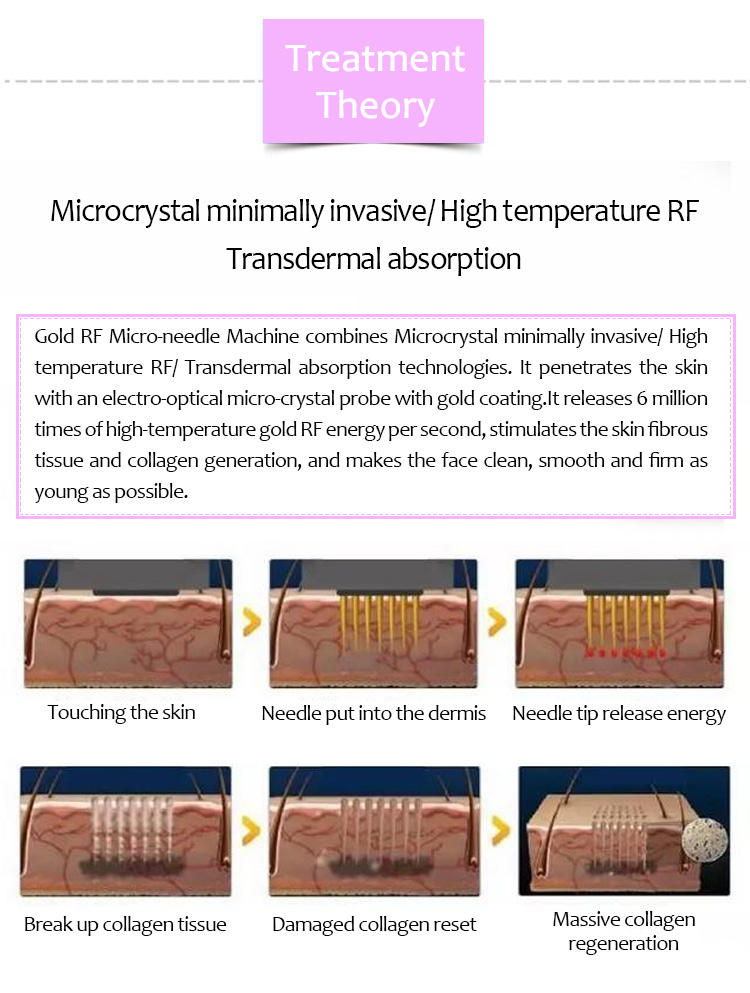 Application
1. Wrinkles
2. Sagging Skin
3. Loose Skin
4. Acne
5. Scars
6. Stretch Marks
7. Large Pores
8. Dark Skin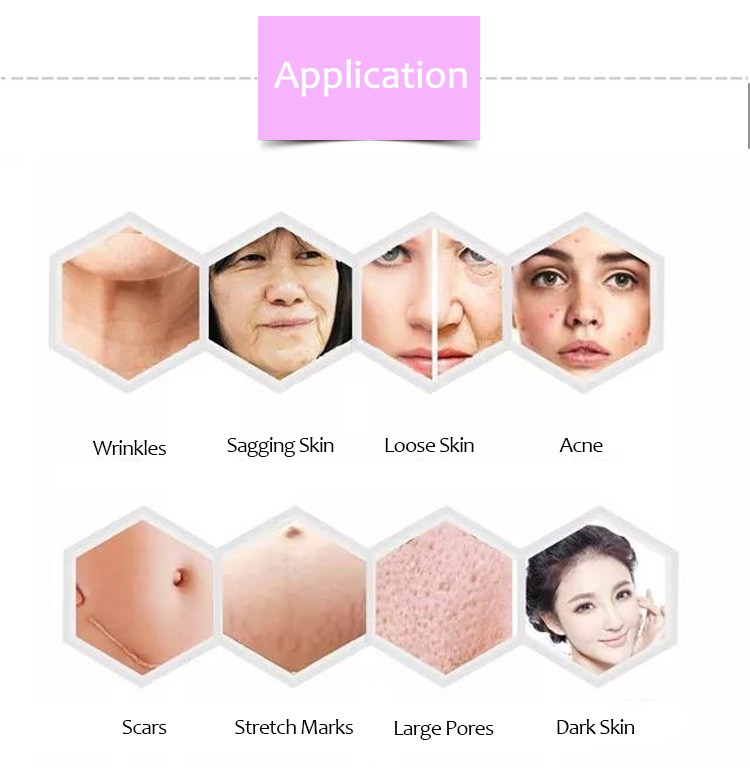 Features & Advantages
Removes the deep scars, repairs the damaged skin and brightens the skin color.
Removes wrinkles shrinks pores and tightens skin.
Improves skin relaxation and eliminates the deep stretch marks.
1. Skin tightening
RF energy directly works on dermis through the epidermis, stimulates collagen generation.
2. Less energy loss
Greatly reduces the energy loss, repairs the acne and acne scar of the deeper layers, makes the skin clean, smooth and firm.
3. Precise & Intelligent
Negative pressure combined with independent RF directly acts on the dermis, no effect of the epidermis.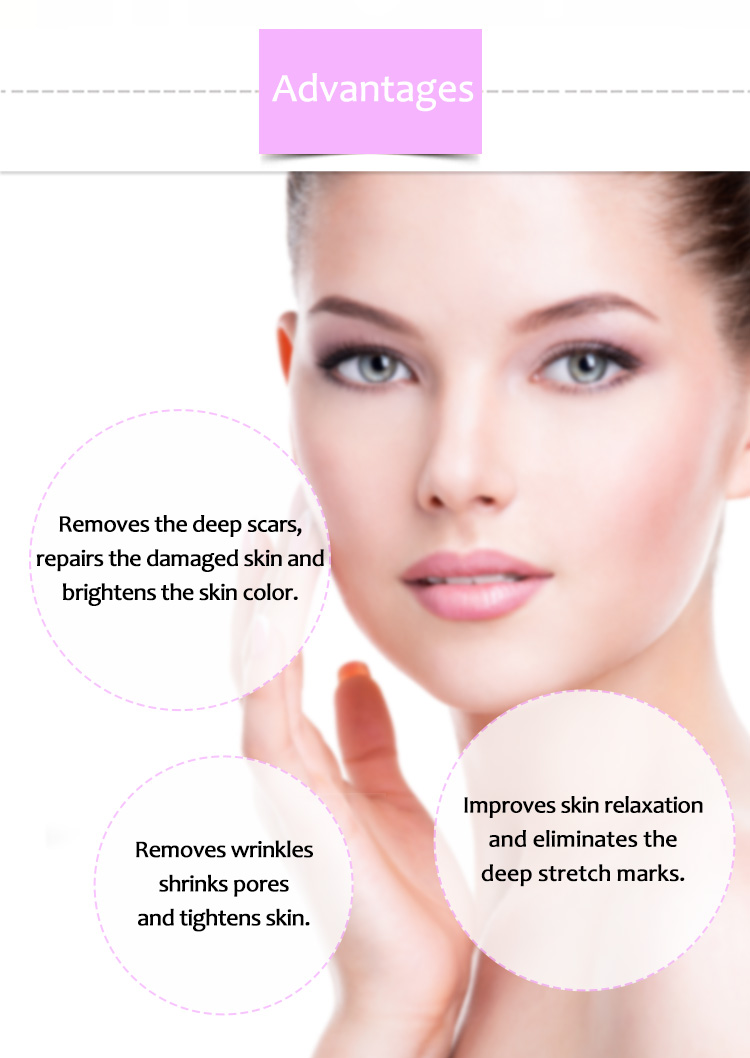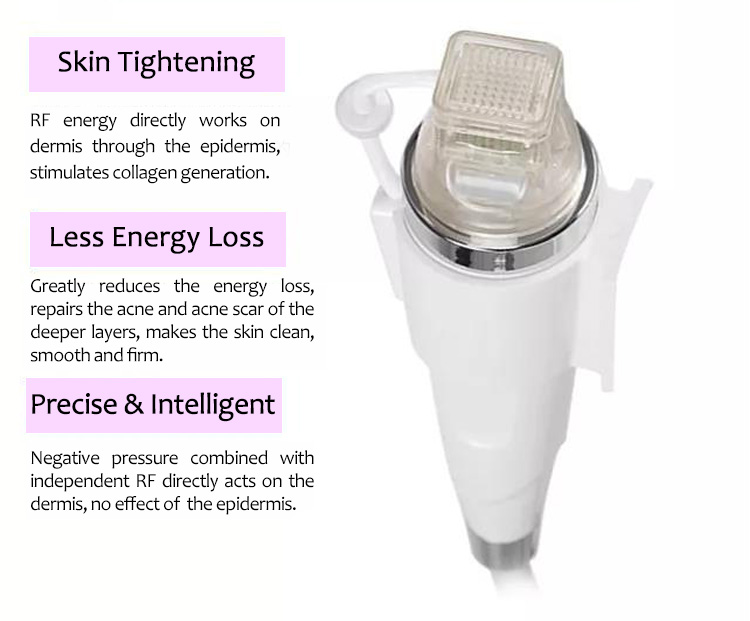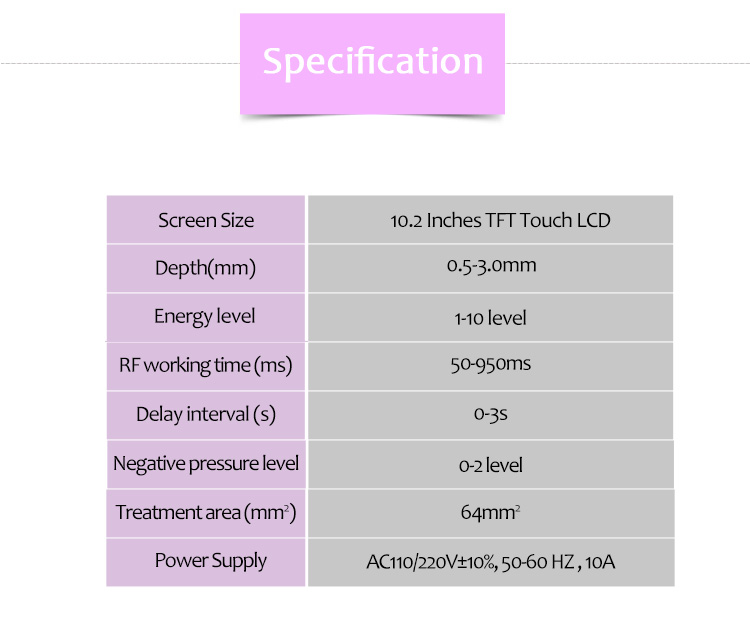 ---
 Model name : WZ02
Screen Size

10.2 Inches TFT Touch LCD

Depth(mm)

0.5-3.0mm

Enery level

1-10 level

RF working time(ms)

50-950ms

Delay interval(s)

0-3s

Negative pressure level

0-2 level

Treatment area(mm²)

64mm

²

Power Supply

AC110/220V±10%, 50-60HZ, 10A