1550CH 1550nm Er:bium Glass Fractional laser anti-aging wrinkle removal and skin resurfacing
Product Details
Specification
Before & After
1550nm Er:bium Glass Fractional laser anti-aging wrinkle removal and skin resurfacing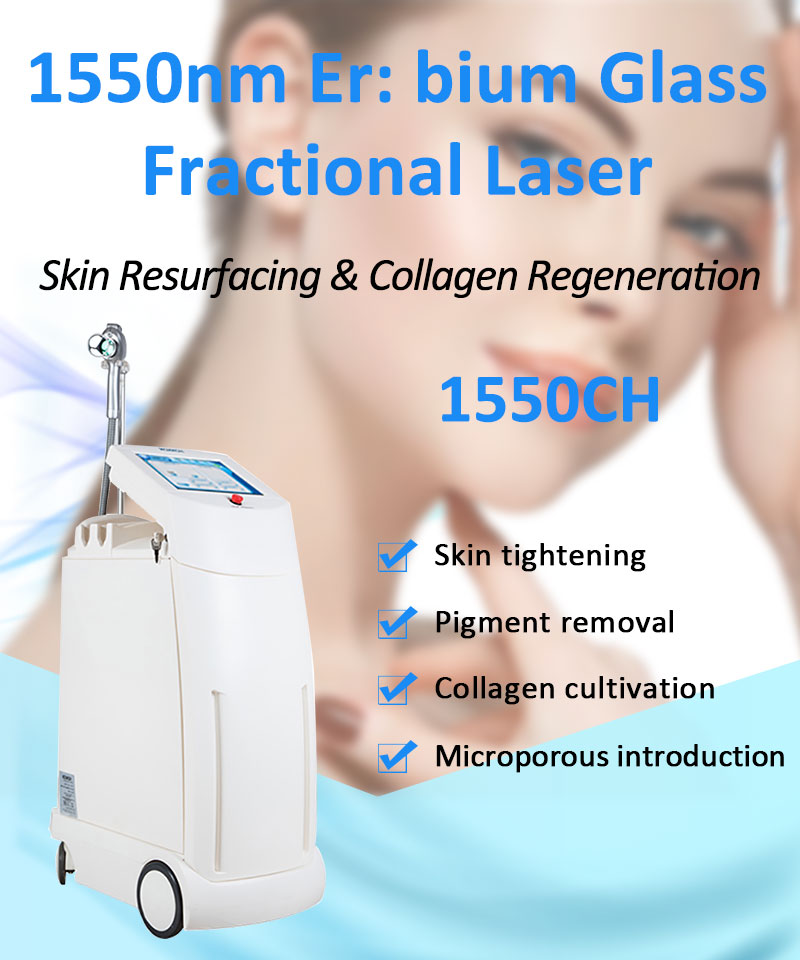 Treatment Theory
The Er:bium glass fractional laser adopts fiber laser with 1550nm wavelength and installs a CPG which is arranged in a matrix scanning output,emitting a 50um-80um spot through a high focusing lens.The target tissue is water in the dermis,forming matrix-like holes(0.12mm) around the focal spot penetration directly.The penetration depth of these small spots is about 2mm.At this point the normal tissues surrounding tiny holes generate heat bridges which starts the wound rehabilitation reaction and thermal effects between scarfskin and dermal tissues,then experiencing inflammation phase,proliferation phase,remodeling phase.Cosmetic lotion can be applied into the wound for rehabilitation one hour after the irritation.

Applications
1. Large pores,fine lines,skin tightening and whitening,skin loosen,stretch marks
2. Acne scars
3. Pigmented skin lesions: Melasma,freckles,age spots,sun spots, CAMLS.
4. Reconstruction of photo-aging skin
5. Wrinkles caused by sunlight or early aging wrinkles on lower eyelid,fore lip and crow's feet.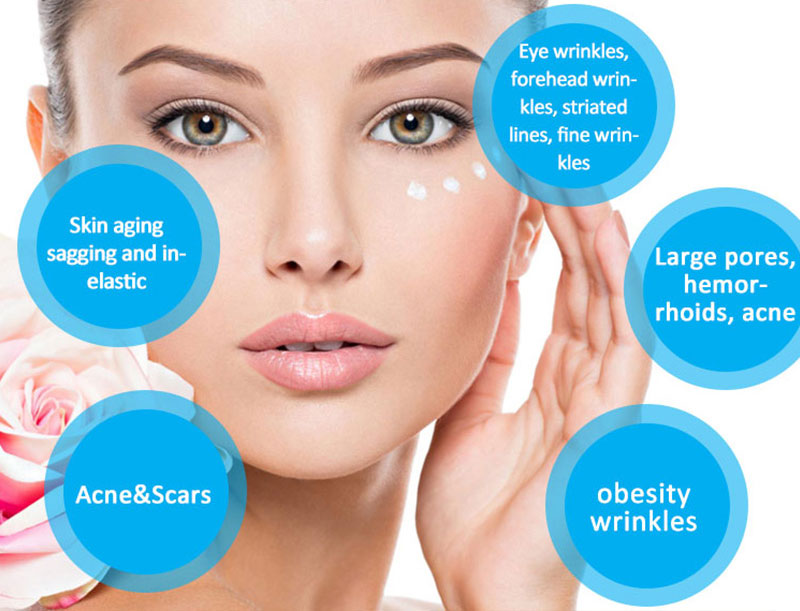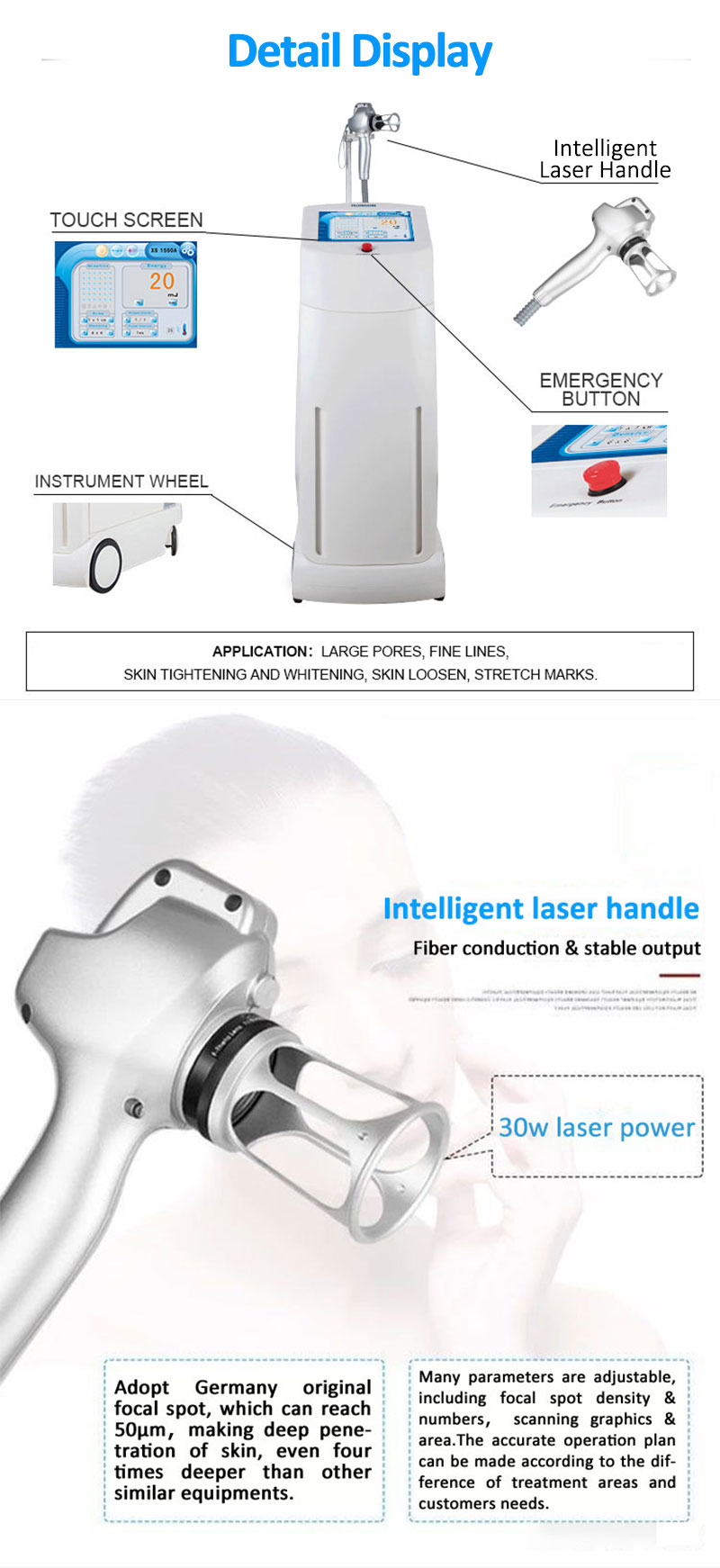 Features & Advantages
1. The target tissue is water,no skin type limit(Fitzpatrick I-VI).
2. The output spot diameter is 50-80 um,less thermal ablation and deeper penetration,less side effects.
3. Random scanning avoids thermal damage caused by heat accumulation,reducing the pain of the treatment.
4. IPG 30W(1550CH),20W(1550CH+) laser device ensures deep penetration and long life time.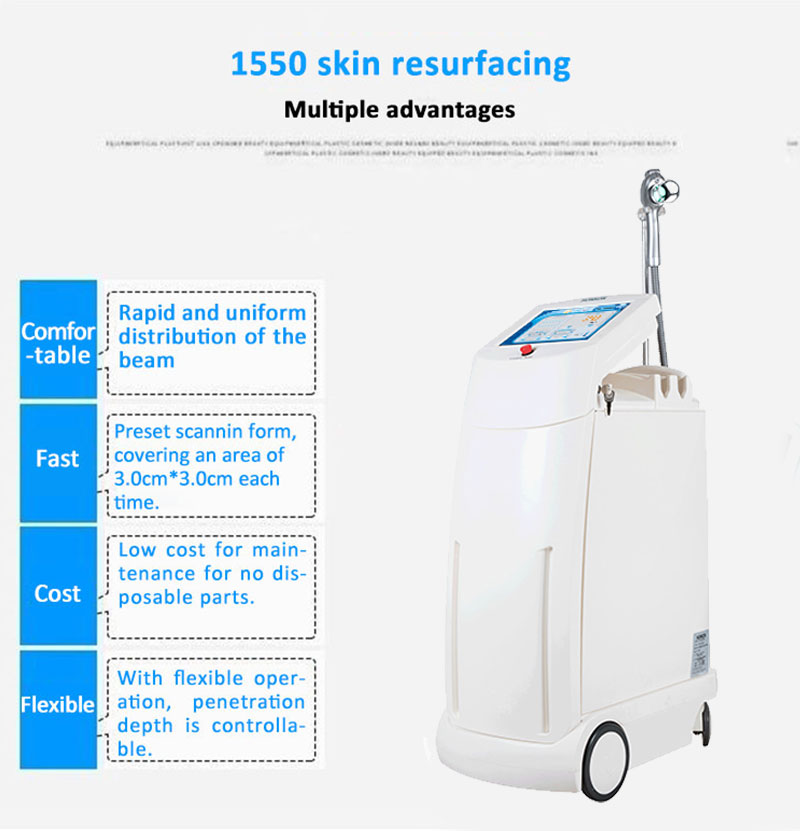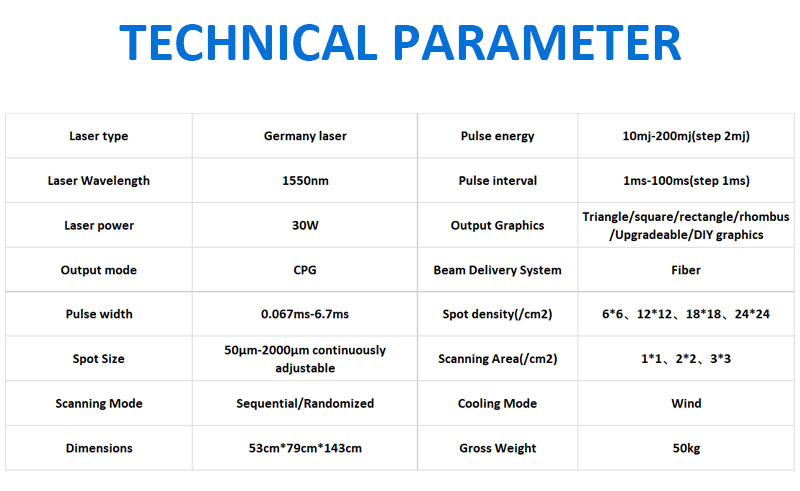 ---
Model name :1550CH
Laser type
Germany laser
Pulse energy
10mj-200mj(step 2mj)
Laser Wavelength
1550nm
Pulse interval
1ms-100ms(step 1ms)
Laser power
30W
Output Graphics
Triangle/square/
rectangle/rhombus/
Upgradeable
DIY graphics
Output mode
CPG
Beam Delivery System
Fiber
Pulse width
0.067ms-6.7ms
Spot density(/cm2)
6*6

、

12*12

、

18*18

、

24*24

Spot Size
50μm-2000μm continuously adjustable
Scanning Area(/cm2)
1*1

、

2*2

、

3*3

Scanning Mode
Sequential/Randomized
Cooling Mode
Wind
Dimensions
53cm*79cm*143cm
Gross Weight
50kg