ZS05 Anti-Wrinkle Facial Moisturizing Skin Whitening 9 Pins Needles Mesogun Injector
Product Details
Specification
Before & After
Anti-Wrinkle Facial Moisturizing Hydra Facial Skin Tightening Wrinkle Removal Skin Whitening 9 Pins Needles Mesogun Injector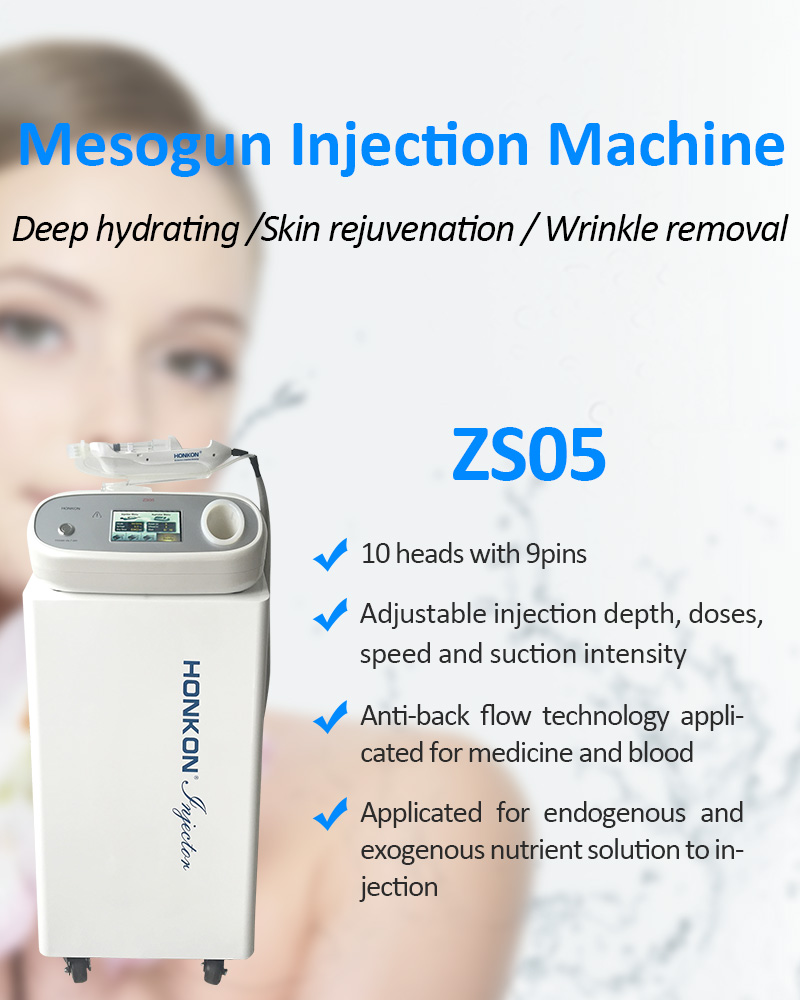 Treatment Theory
Before the needle go beneath the skin, vacuum technology is adopted to suck up skin, the skin is
tighten and then the needle go into accurate depth of skin with nutrition. Injection depth, speed, dose and vacuum intensity are adjustable.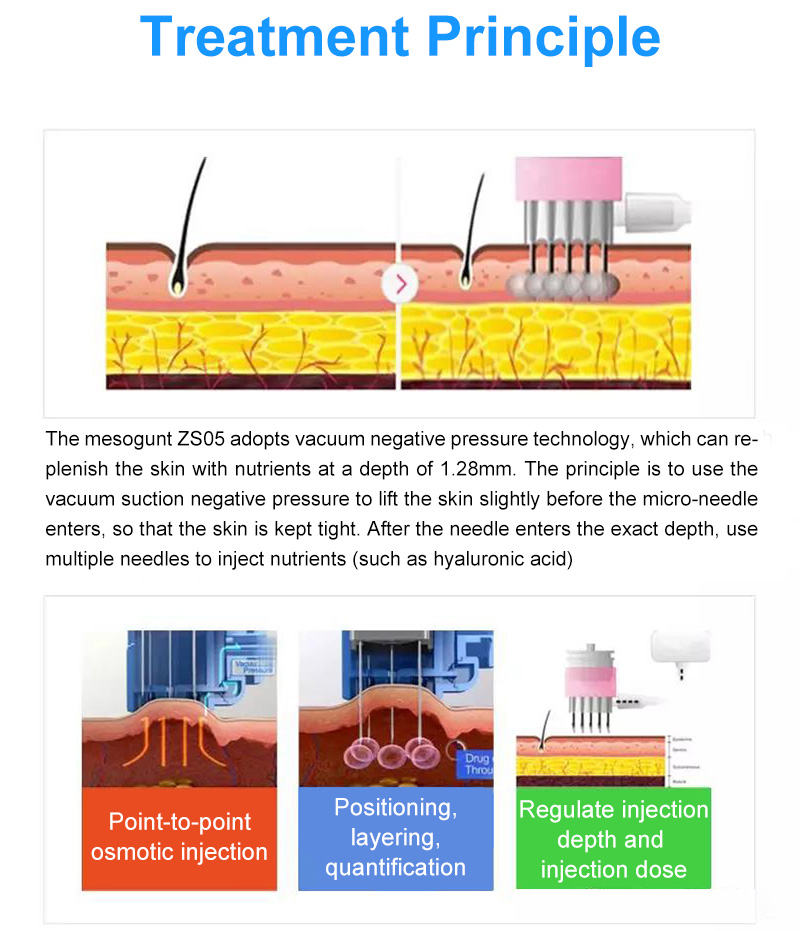 Applications
1. Forehead, temple, periorbital, perioral and cheek photoaging;
2. Cheek and lip augmentation;
3. Atrophic scar improvement;
4. Pore refiner and neck wrinkle improvement;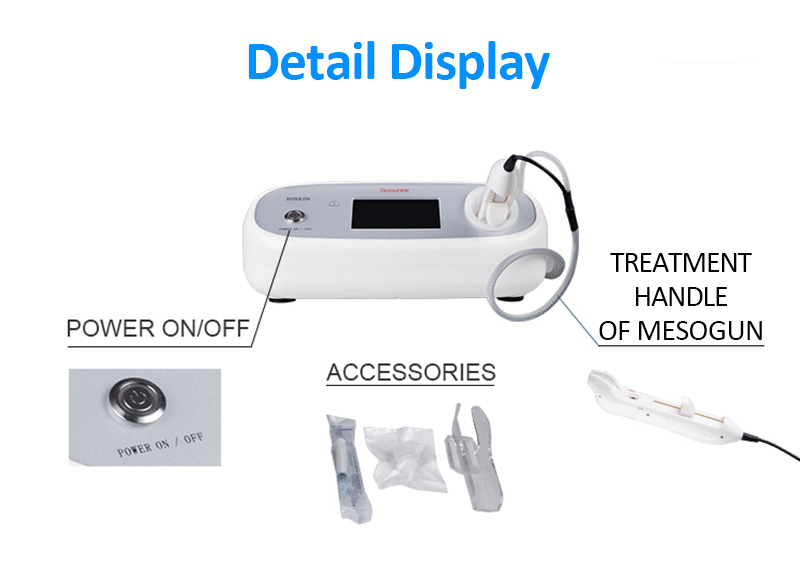 Features & Advantages
1. Applicated for endogenous and exogenous nutrient solution to injection
2. ZS05 has 9 pins injection technology which can speed up the treatment process
3. Adjustable injection depth, doses, speed and suction intensity.
4. Anti-back flow technology applicated for medicine and blood.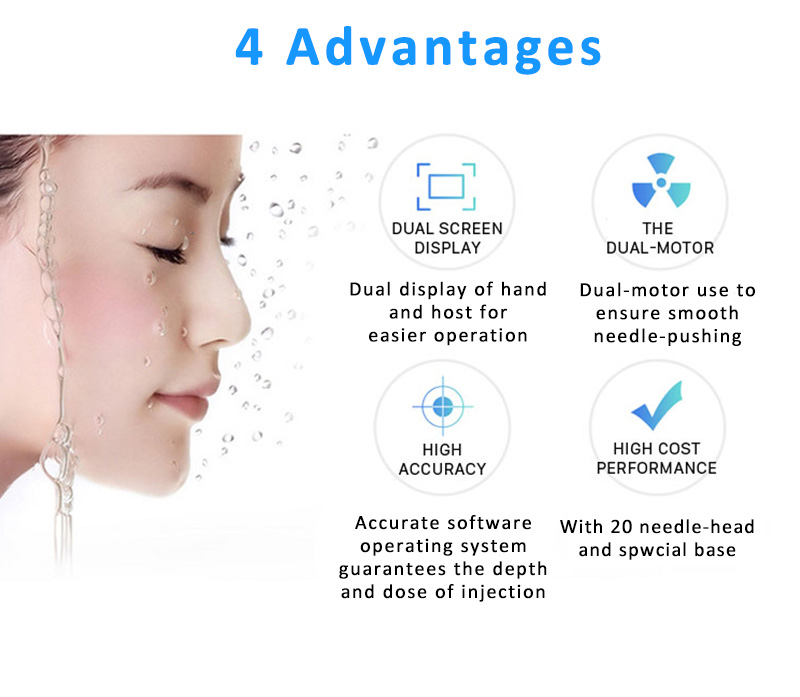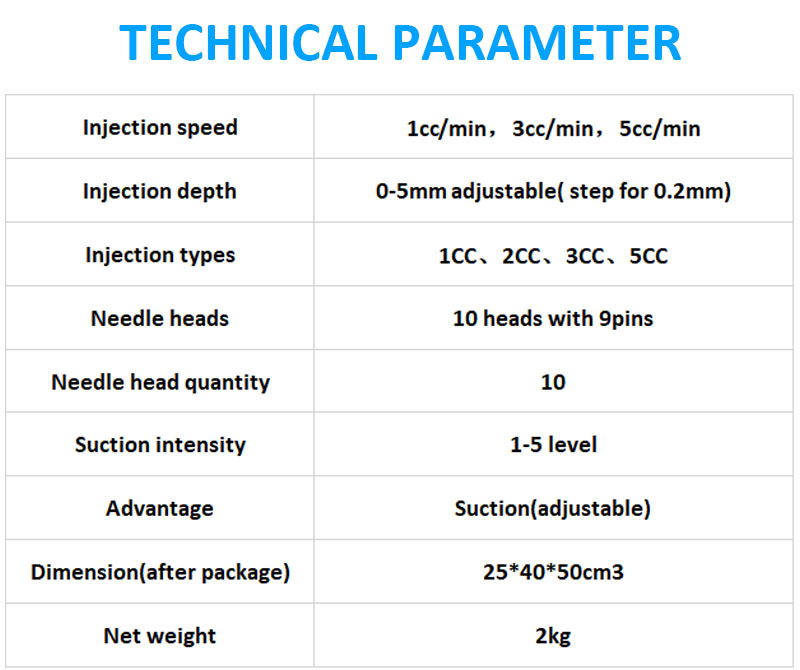 ---
Model name : ZS05
| | |
| --- | --- |
| Injection speed | 1cc/min,3cc/min,5cc/min |
| Injection depth | 0-5mm adjustable( step for 0.2mm) |
| Injection types | 1CC、2CC、3CC、5CC |
| Needle heads | 10 heads with 9pins |
| Needle head quantity | 10 |
| Suction intensity | 1-5 level |
| Advantage | Suction(adjustable) |
| Dimension(after package) | 25*40*50cm3 |
| Net weight | 2kg |